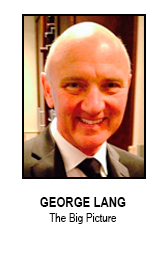 Award-winning cinematographer/director George Lang is an entertainment industry veteran with over 30 years of broadcast television, corporate event and video, advertising and public relations experience.
A four time Emmy Award winner, George earned the prestigious Peabody Award when he covered the civil war in Rwanda for ABC.
16 years ago George decided to combine his vast range of industry experience to launch his own video and film production company which he aptly named, "The Big Picture." George continues to serve as the director of photography for broadcast television and commercial shoots and as the producer of corporate videos and events.