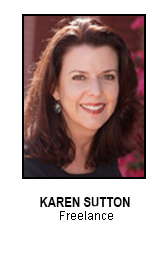 Governors' Service Medallion  2015
Karen is an Emmy® nominated Executive Producer with 20 years of leadership experience, motivating teams to successfully complete complex projects. As General Manager of Beyond Pix Communications, she was responsible for the day-to-day operations including all its personnel and assets overseeing all departments: broadcast, creative services, production, post-production and stages. Having been in management in Silicon Valley for the last two decades, seventeen of them were at Stanford University's Video Communication department, where she held the position of Executive Producer/Director.  There she was responsible for executive producing and directing a variety of programs including TEDxStanford, PBS television series, web series, live interactive webcasts, keynote speaker engagements and live events for high-level state, national, and international visitors. Karen is proficient in building and fostering relationships effectively with a wide range of constituencies including senior University administrators, faculty, Silicon Valley executives, politicians, creative directors, vendors, artists, and production crews.
She is a Governor of The National Academy of Television Arts & Sciences, Vice Co-chair of the Awards committee and the Emmy® Gala chair, producing the 44th Annual Emmy® Gala Award show for 2015. She also serves on the board of the Producers Guild of America, Northwest Chapter.