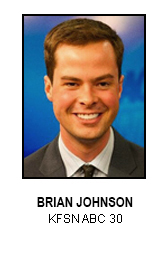 Governor:  2015 replacing Justin Willis, 2015-2019
Brian Johnson joined KHSL Action News Now in August of 2013 from CBS affiliate WTVY in Dothan, Alabama. There, he was behind the creation of a newscast on the station's CW channel. During his time in Dothan, he anchored, produced, and reported for Primetime News at 9. His favorite memories there include covering the bus/bunker hostage situation that took place minutes away over the course of a long week, and attending a Paul Ryan campaign rally on the Florida beaches.
Brian graduated from the University of Minnesota in May of 2012 with a degree in Broadcast Journalism, with minors in English and Spanish.
He's grateful for the opportunity to be in the California sunshine, and report on the multitude of stories and people the North State has to offer. Along with that, you can feel free to email him any time with story ideas or just to say hi at bjohnson@actionnewsnow.com or on Brian's Twitter page.