The Board of Governors is the governing body of The National Academy of Television Arts and Sciences, San Francisco/Northern California Chapter.  Governors are nominated by an appointed Nominating Committee and voted upon by the Professional and Life members.  Those elected serve for a two-year term and can be re-elected to a second consecutive term (*Incumbent).  There are a total of twenty five Governors. This year we are electing twelve.  Please mark the e-mail ballot you received and click reply.  It must be returned by Friday, May 29, 2020 to be counted.  If you did not receive a ballot email please contact office@emmysf.tv
Candidates for the office of Governor
2020-2022      * Incumbent
Diane Ako*, KITV 4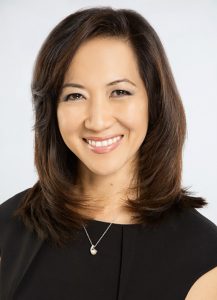 Diane Ako is a weekend evening anchor and weekday reporter at KITV4 Island News. She hosts a weekly series, Aging Well, that provides information and inspiration about seniors living their best lives. Ako joined the station in 2017.
Ako spent most of her adult life in a TV newsroom. An award-winning journalist, she anchors and reports for Island News. She has also reported in California, Pennsylvania, and New Mexico. Her reporting garnered 11 first place awards from the Society of Professional Journalists' Hawaii Chapter, and four Emmy® nominations from the San Francisco/Northern California Chapter of The National Academy of Television Arts & Sciences.
Ako likes inspiring, informing, and connecting with people. She is grateful to be part of the island community in this way and hopes to carry the mantle with integrity and meaning.
The Kamehameha Schools alumna earned a B.A. in Communications from Menlo College and an M.A. in Political Science from University of Hawaii at Manoa.
In her personal life, she enjoys being with her husband and daughter; teaching yoga; being a citizen-scientist studying endemic `opae ula shrimp; and volunteering as a Shinto shrine maiden for Daijingu Temple of Hawaii.
Vladimir Araya, KFTV Univision 21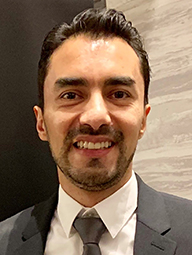 Vladimar Araya is the News Director at Univision Fresno KFTV 21. He joined Univision in 2011 as news producer and moved up the scale to different positions.  He worked in Los Angeles as photographer and assistant producer before moving to Fresno to join the Univision.
He graduated from Cal State Fullerton with a degree in Journalism and Mass Communications, TV, Radio, and Film and was part of the first college newscast in Spanish in the nation, at Santa Ana College, in Orange County, CA.  Vladimir has been the recipient of several Emmy® and Golden Mike awards with his Noticias 21 team

Larena Baldazo*, Laney College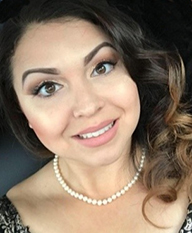 While Larena has always been a native writer, she discovered her passion for news reporting and photography while attending Los Medanos College in Pittsburg, Calif. While attending her very first Journalism Association for Community Colleges conference, she had the opportunity to participate in a mock broadcast where she read off of a teleprompter and spoke into the camera. Just like Frank Somerville!
It was at this point when she realized that broadcast was not for her. The aspiring reporter knew she needed to shift her career path, and with print dying, web was her next option. In 2014, she transferred to John F. Kennedy University in Pleasant Hill, where she gained the knowledge and skillset to create content for web, with a focus on news writing for social media. She worked as a blogger and editorial assistant for BabyCenter.com, the world's No. 1 pregnancy and parenting resource.
In 2017 she graduated with a BA in Journalism & Digital Media, now working as a social media manager for Bond Manufacturing, a global manufacturer of outdoor furniture and tools.
At Bond, she spearheaded the company's dropship program, and began building product pages across multiple ecommerce websites such as, Amazon, Target.com, WayFair, Lowes.com and WalMart.com. This work slowly transformed into digital marketing, as the newly designed product pages required more visibility and management of consumer reviews. Within one year, Larena helped double sales through Bond's Amazon storefront alone, and was promoted to be Bond's very first Digital Marketing Manager.
In 2019, she closed that chapter for an opportunity to become the Public Information Officer at Laney College in Oakland, Calif. where she would manage marketing, social media, and web, along with internal and student communications. Much of her work is student-focused to maintain the college's brand, transparency and help drive enrollment.
You can find Larena on LinkedIn here https://www.linkedin.com/in/larena-baldazo-994483b0/.  

Susan Bradley, Susan A Bradley Photography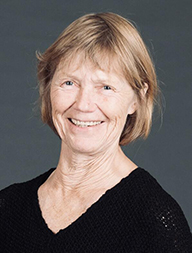 Susan A. Bradley is an independent photographer/videographer specializing in Dance, Performance, and Event Photography and is beginning to apply her skills as a videographer also. She began photographing both the Gold & Silver Circle and Emmy® Galas for the Northern California Chapter of the National Academy of Television Arts & Sciences in October 2017 as a "Rover." She has also photographed some of that Chapter's mixers.
Susan enjoys working with beginning photographers/videographers in part because she sees them as both a source of inspiration and a challenge to give back to the community that nurtured her.  Currently she is participating in the NATAS Mentor/Mentee Program as Mentee under Governors Steve Shlisky and Michael Moya. In her spare time, she cares for a cat colony in West Oakland, enjoys family and friends, and working on personal photography projects.
Chris Carpenter, California State University, Monterey Bay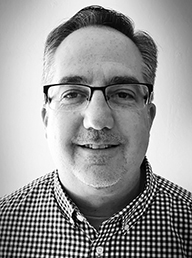 Chris Carpenter is a Senior Adjunct Professor in the Cinematic Arts & Technology department at California State University, Monterey Bay.  For over 20 years he has empowered his television and film students and alumni to be hardworking and ethical media creators.
Chris has 25 years of broadcast television experience. Starting as a PA at KCBA FOX35 when he was 16 years old in 1987 and worked his way up through the news and commercial production ladders to become a Creative Services Manager at KSBW NBC8. He has empowered many broadcast professionals and produced thousands of commercials and marketing campaigns.
In his free time, you'll find Chris working on doc and narrative films for television distribution through his companies – www.HonestEngineFilms.com   and   www.HiveBrainMedia.com 
Arlen Fernandez, KSTS Telemundo 48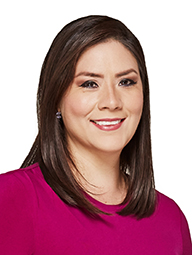 Arlen Fernandez is a bilingual Emmy® award winning journalist with extensive experience in the Television industry. She joined Telemundo 48 Área de la Bahía in April 2016 after working at Univision Network for 10 years where she performed several roles such as News Assistant, Associate Producer, Producer and Reporter.
As an on camera talent, Arlen has reported for a local market with Univision 23 Miami and for Noticiero Univision at a national level.
After 10 years at Univision she joined "Telemundo 48 Área De La Bahía" in San José, California as a News and Consumer Investigative Reporter in 2016.
Fernández holds a Bachelor Degree in Broadcast Journalism from Florida International University.  She has previously served on the NATAS Board
Luis Godinez, KUVS Univision 19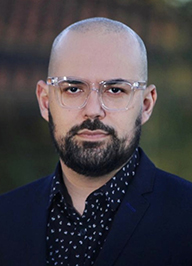 Luis Felipe Godinez is a Journalist with 16 years of experience. He has worked in different markets such as San Francisco, Las Vegas Denver, and Amarillo. He is currently a News Director for Univision Sacramento. He was previously an Assistant News Director and Executive Producer for KDTV Univision 14 in San Francisco overseeing the content of the 6pm and 11pm newscast. He has produced various news series, breaking news coverage, sporting coverage and news specials. Previously he worked as Anchor/Producer for Noticias Univision Nevada in Las Vegas.
Godinez is an Emmy® award recipient and is actively involved in the Association of Hispanic Journalist and was a NATAS SF board member from 2013-2018.
Erica Goldhawk, KCRA 3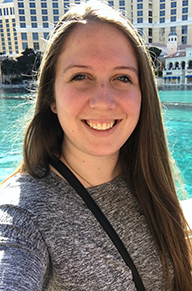 Erica Goldhawk is a TV news producer at KCRA in Sacramento, California. She began her career in 2015 as a producing intern at KCRA, after years of learning at school journalism programs. Working for college credit, she took this real-life experience and absorbed the techniques and tips being passed on by everyone on staff.
By the end of 2016, Erica took a part time job as a multimedia producer at KCRA, while still going to UC Davis full time. In a year, she learned the skills needed for different parts of the newsroom, like producing sports, being a digital producer and working on the assignment desk. However, the goal was always producing for TV.
While she was wrapping up her college degree, she took a full-time job as a producer at KCRA. Erica had the opportunity to enhance the skills she spent the last 3 years working on. As a producer, Erica has produced every single newscast KCRA offers, along with live and taped specials ranging from elections, officers' funerals, Olympics Countdown and Oakland Raiders preseason specials. Erica also spent a week at a sister station in West Palm Beach assisting with their continuous coverage of Hurricane Dorian.
Aside from producing, Erica enjoys traveling, watching sports and photography.
Estephany Haro, KDTV Univision 14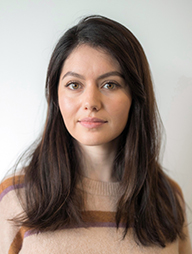 Estephany Haro started her career in broadcast journalism before she graduated college.
She began freelancing at KDTV as an assignment desk during weekends as she was finishing up her journalism major at San Jose State University.
After freelancing for a year she was given the opportunity to join the Univision 14 team with a Producer/writer position.
She lasted a year in that role, then she was promoted to senior news producer. She was able to produce several sweep stories, special newscasts and most recently the devastating Kincade fire. She now holds an Executive Producer role at Univision 14.
Brooks Jarosz*, KTVU Fox 2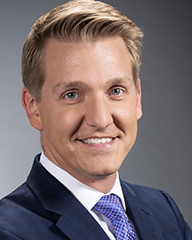 Brooks Jarosz has been an investigative reporter at KTVU FOX 2 since 2017. He joined the NATAS San Francisco-Northern California Board of Governors shortly thereafter in 2018. An Ohio native, he previously held several positions within the Ohio Valley Chapter of NATAS while working as an investigative reporter and anchor at WSYX ABC 6 in Columbus.
Jarosz is a five-time Emmy® award-winning journalist with experience both in front and behind the camera, working in large markets like New York City to small towns in West Virginia. His passion is digging up what's hard to find, relentlessly searching for fixes to problems, and telling stories in an informative and creative way. He's asking for your vote to the Board of Governors for another two-year term.
Guadalupe 'Lupe' Martinez, KDTV Univision 14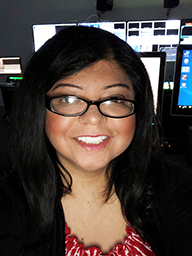 Lupe Martinez started her TV career in Dallas TX almost 22 yrs ago.  She first took on Master Control and worked her way up to production assistant and Technical Director.  Lupe has helped start up weekend, weekday and morning newscast both in English and Spanish.  She has been a production manager in the general market (CBS affiliate) and is now the Lead Director back at the network that gave her the very first opportunity, Univision.
Lupe has noticed a new unseen creative style coming from all the young people working in the business and appreciates the new ideas they bring into our tv world and would hope that some day she too can catch up to their style not the other way around..
 Joshua Dylan Mellars*, KRCB 22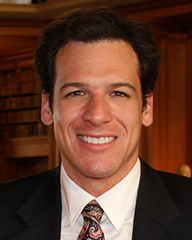 Joshua Dylan Mellars is a television producer at Northern California Public Media, which operates PBS station KRCB in the North Bay and public television station KPJK in the South Bay.
He hopes to continue bringing his professional experience in the Bay Area, in the US and internationally to the important work that the San Francisco/Northern California NATAS chapter does in honoring and supporting television and media professionals as they strive for excellence.
Joshua was born in San Francisco and grew up in Marin and Sonoma counties. During his five years at Northern California Public Media, Joshua has produced a variety of local television work, garnering six San Francisco/Northern California Emmy® Award nominations.
In addition to his work at Northern California Public Media, Mellars also continues to produce and direct films through his own independent production company Abuela Luna Pictures. His independent drama Shakespeare in the Shadows and Indian classical music documentary Play Like a Lion are currently airing on PBS stations nationally.
The filmmaker's music documentary trilogy includes: Play Like a Lion, Tango Illusions and Portuguese fado film Heaven's Mirror. The three documentaries have screened at a variety of venues throughout the world including the Asian Art Museum of San Francisco, the Indian Embassy to the US in collaboration with the Smithsonian, the Portuguese Embassy to the US, Oxford, Cambridge, and international film festivals from New York City to London, Los Angeles to Berlin, Miami to Vancouver.
Joshua's independent film My Uncle Bobby—about the fateful night a Vietnam War veteran stepped on a land mine during a recon mission just south of the DMZ—premiered at London's Portobello Film Festival. Stolen Youth: Political Prisoner of the Dictatorship—concerning the eight-year struggle of an Argentine political prisoner—premiered at the Mill Valley Film Festival. His Robert Louis Stevenson homage The Land of Nod, filmed in Portugal and the Bay Area, premiered at the Newport Beach Film Festival.
Prior to television production and independent filmmaking, Joshua was a news correspondent for seven years in Venezuela, Argentina and Brazil where he filed stories for UPI, NPR's Marketplace, the BBC and Bridge News wire service. He is a Brown University graduate.
Toby Momtaz, KVIE 6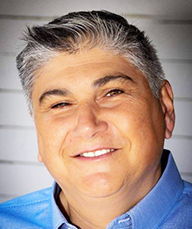 Toby Momtaz is a documentary television producer working at KVIE/PBS in Sacramento. He's been with the station several years, serving in a variety of positions including Associate Producer and Scheduling Coordinator.
As a producer, Toby has received recognition for his work with three Emmy® nominations and one Emmy® Award. He has honed his skills throughout the years and believes that compelling stories are a powerful way to engage, inform, educate and inspire audiences. He's passionate about producing programs and stories that capture attention, and call for actions that manifest in change and growth.

Toby is interested in becoming a NATAS/SF/NorCal Chapter Governor representing the Sacramento area. Toby has been a member of the Academy since 2015.
"I am particularly proud of the San Francisco/Northern California Chapter's work through its established foundation to administer scholarships, grants, and programs that help advance the art and science of the region's television industry," said Toby. "It would be my distinct honor to be part of the great team of industry professionals who volunteer their time and expertise." 
Kevin Nious, KNTV NBC Bay Area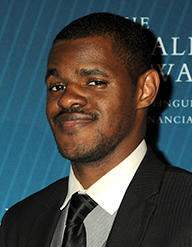 Kevin Nious is a national award-winning journalist with more than a decade of experience working in television news. During his time at NBC Bay Area, Kevin has produced several athlete feature stories as part of the station's Olympic coverage, in addition to covering major breaking news events like the 2016 Ghost Ship warehouse tragedy, the 2017 Wine Country fires, and the 2019 Gilroy Garlic Festival shooting.
Kevin's enterprise stories have received national honors including the duPont-Columbia University Award, the National Press Club Consumer Journalism Award, the SPJ Public Service Award, and a National Emmy® Award.
Stephanie Sierra, KGO ABC 7 News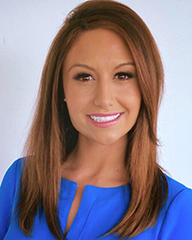 I'm a San Francisco native and alum of the Missouri School of Journalism. I'm thrilled to be home and join ABC7 as an investigative reporter.
I want to be a part of this community and help support impactful journalism. I believe in influence and the commitment we have to uncover wrongdoing and prompt change. As our industry changes, I look forward to any opportunity to help the board embody excellence.
Manjula Varghese*, San Francisco Chronicle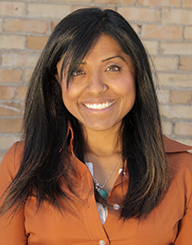 Manjula Varghese is a two time Emmy® award-winning documentary filmmaker and visual journalist. Manjula broke into the documentary world as the lead cinematographer and producer on "Reserved to Fight," a documentary that followed reservist marines reintegrating back into civilian life. The film was an ITVS Open Call recipient and went on air in 2008 on PBS Plus.
In 2017, she received her graduate degree from the Berkeley's School of Journalism with an emphasis in new media storytelling.  Her master's thesis was an interactive documentary called "Who We Are," which allows the users to explore Egyptian identity through various vignettes captured during the Arab Uprising from 2011 to 2017. Her project won the Susan Rasky Award for Journalistic Excellence in Political Reporting in 2017.
After receiving her degree, she joined the San Francisco Chronicle video team where she recently won a regional Emmy® for her visual work at the paper. Prior to the Chronicle she was a video fellow with the KQED Arts an NPR affiliate creating online digital content as well as with the New York Times video department. She is passionate about documenting stories of social injustice in the community as well as sharing stories of disenfranchised and marginalized communities.
Patty Zubov*, Platonic TV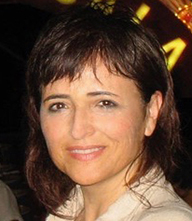 Patty Zubov has been a member of NATAS SF/NorCal for more than a decade, and was elected a Governor in 2012. She's a Judge for both English and Spanish Emmy® Award entries.
As Marketing Chair from 2013-18, she modernized the monthly Off Camera newsletter from an email document to an online multipage publication, and compiled a team to fortify the Chapter's social media postings.
In 2019, Patty became Membership Chair, increasing member benefits and networking opportunities – such as "Member Mixers" in the Sacramento, Fresno and Hawaii regions, and an elegant reception with 84 members and guests before attending "Hamilton."
Patty works in three specialties: Television and Video Production, Marketing, and Event Management. Since 2001, she has headed her TV and video production company, Platonic TV, based in San Francisco and Palo Alto. As Executive Producer and Producer, she creates short-format news reports and videos, and long-format documentaries and specials, for TV networks, Web, and In-Store content.
From 1991 to 2001, she was Field Producer and Segment Producer with Preview Media / News Travel Network in San Francisco, specializing in travel and tourism programming for network affiliates nationwide.
Patty worked in New York City from 1985 to 1990, mostly for live-to-tape TV shows. She began her television career in San Francisco as Management Trainee at KPIX with the live daily talk show "People Are Talking" – then continued to work as Associate Producer of "Yan Can Cook" at KQED.