The San Francisco/Northern California Chapter of The National Academy of Television Arts & Sciences was chartered in 1961.  It is dedicated to the advancement of the arts and sciences of television and the promotion of creative leadership for artistic, educational and technical achievements within the television industry. It recognizes excellence in television with the coveted Emmy® Award.
Our members come from all areas of the industry and include the following markets:
Markets Covered
San Francisco Bay Area (DMA 8)
Sacramento-Stockton-Modesto (DMA 20)
Fresno-Visalia (DMA 54)
Honolulu, HI (DMA 66)
Reno, NV (DMA 105)
Monterey-Salinas (DMA 125)
Chico-Redding (DMA 132)
Eureka (DMA 195)
U.S. Territory of Guam.
We are the only professional association representing television professionals from all disciplines of the industry, serving as the common meeting ground for those individuals dedicated to advancing the arts and science of television. Join us and make a solid investment in yourself, your career and your industry. And, because you get great savings along with your membership, it's a real value, too! Join Here
---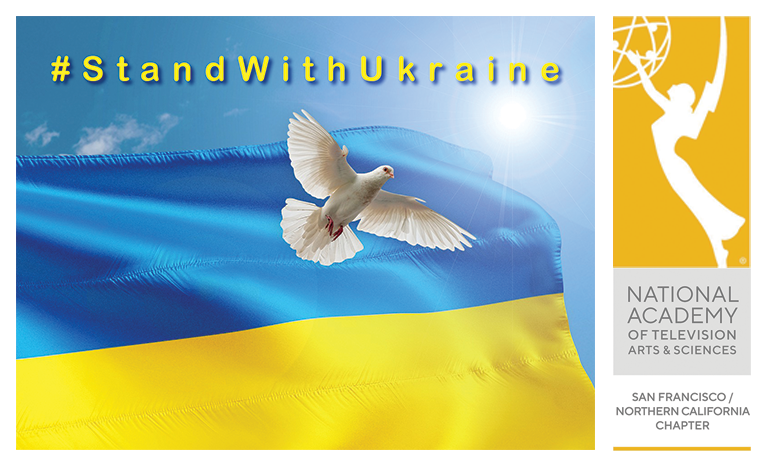 From Terry O'Reilly, NATAS Chairman:
"Like countless individuals and organizations worldwide, NATAS has been appalled by Russia's unprecedented and unprovoked attack on the sovereign territory of Ukraine.  As creators who depend on robust freedoms to shed light on stories which elucidate and impact the world around us, our members feel a deep kinship with and concern for the Ukrainian people whose liberties are at risk of being overtaken by these hostile actions.  
"In light of this globally-condemned military campaign and the appropriate economic sanctions subsequently enacted in response, NATAS has determined that we cannot in good conscience do business with any entity associated with or funded by the government of Russia, including RT and RT America.  Any entries currently submitted to the 2022 Emmy® Award competitions administered by NATAS which fall under this determination have been disqualified. 
"We join millions of voices around the globe in calling for a peaceful resolution to these hostile actions."