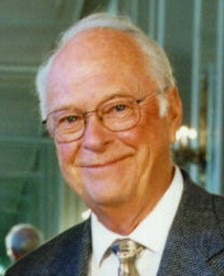 Harry Martin was a Sacramento television icon for more than three decades. He was already a TV star in the Sacramento market when it was still in its infancy, entertaining children as host of the very popular Captain Sacto show. In later years, those same kids were watching him as adults, along with everyone else, as a well-respected news anchor, movie host and star of his own show right before prime time.
Through the generations, he was an institution on Sacramento television.
It's been nearly 10 years since Martin passed away at the age of 81 (he died in February 2008). He was inducted, in 1988, into the Silver Circle of the San Francisco/Northern California Chapter of The National Academy of Television Arts & Sciences in recognition of his more than 25 years in contributions to the northern California television industry and the Sacramento Valley community.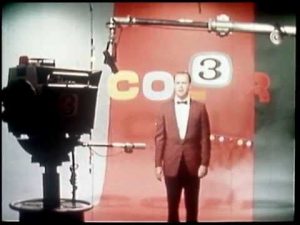 A native of California, Martin was born in Palo Alto and grew up in Redwood City as Harry Martin Uhlenberg. He would eventually drop his last name for television.
Martin served in the Navy in World War II and in the Korean War. Graduating from the University of the Pacific, he moved to Sacramento after college to take a job with KCCC Channel 40, where he met his future wife, Paulyne Peterson. The couple were married 52 years. They shared a love of the Sacramento Kings, University of the Pacific football, and summers at a lake house in Maine.
Before television, Martin got his broadcasting career going with his work in radio. But, it was only a matter of time that he would enter television. He went to work at Channel 40 in the 1950s. In 1956, he joined KCRA, where, through the decades, he was an announcer, director, co-anchor, children's show host and movie host.
Martin became widely known to later generations as the popular star of The 7:30 Show on KCRA. The long-running program, which was sandwiched between KCRA's top-rated newscasts and NBC prime-time programming, was the nation's first magazine show for TV. It served as the inspiration for Evening Magazine and PM Magazine, both of which would eventually air in most major markets around the country, including San Francisco.
Martin worked for KCRA for more than three decades. He anchored the news, hosted the evening magazine show and, over time, developed a penchant for interviewing celebrities. In 1988 – the year Martin was inducted into the Silver Circle – he told the Sacramento Bee that he interviewed 2,000 celebrities through the years. Among them, Martin counted John Wayne, Bob Hope, Clint Eastwood, Johnny Carson, Leonard Nimoy, John Lennon, Goldie Hawn and Tom Hanks, to name a handful.
The funny, affable persona Martin portrayed on television carried through to his life at home, according to Steven Uhlenberg, his son.
While it's been a decade since Martin's passing, his television legacy lives on in Sacramento.