The 2022 Emmy® Gala on Saturday, June 11 includes nods to our chapter's regions and markets with treats from Reno, wine from Lodi, Santa Cruz and the Santa Clara Valley, and flowers from both the Bay Area and Hawaii.
Once again, the gala committee recruited a variety of sponsors to enhance attendees' Emmy® night experience with offerings ranging from wine tasting to chocolate. Each recipient will also receive a pre-edited clip of their Emmy® speech to easily share with friends, family and followers on social media.
"As we honor the best work our region has to offer, while enjoying a four-course meal, we'll be sipping some of the region's best wines thanks to generous donations from our featured wine sponsors," Gala Chair Julie Watts said.
EMMY® SF SIGNATURE RED
The Gala's signature red wine is the 'Earthquake Cabernet Sauvignon' from the Michael David Winery in Lodi.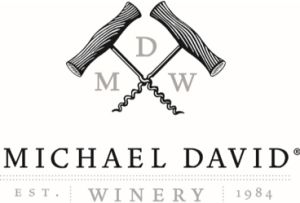 Michael and David Phillips are brothers whose family has farmed fruits and vegetables and cultivated wine grapes in

the Lodi region since the 1850s. Michael and David are the fifth generation of grape growers in their family, with the sixth generation now part of the family business.
The Phillips family believes in quality wines at an affordable price, with approachable and unique branding. They also farm with future generations in mind, adopting some of the most progressive sustainable farming practices in the state. All of the family's vineyards are third-party certified by the Lodi Rules for Sustainable Winegrape Growing.
EMMY® SF SIGNATURE WHITE

The Gala's signature white wine is Lightpost Winery's Award-Winning 'Chardonnay Santa Cruz Mountains.'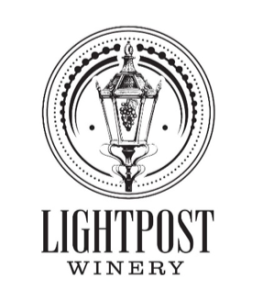 Lightpost Winery is a boutique family winery poised to bring exceptional wines and engaging experiences.  
Single varietals wines, Rhone and Bordeaux style blends are created in limited lots, displaying the exquisite varietal character. It includes voluptuous full-bodied Cabernet Sauvignon with deep lush color, power

flavored and elegant Pinot Noirs, European style Chardonnay with mineral fresh notes or smooth and rich Chardonnay, a tantalizing trio of white Rhone varietals (Marsanne-Rousanne- Grenache blanc), textured Albarino with lots of minerality and freshness on the palate, to elegant and seductive sparkling. 
The Lightpost Winery creates sensory immersion with unique tasting experiences, showcasing the decadent fruit of Santa Clara Valley and Central Coast cool-climate vineyards in a must-visit winery destination. 
EMMY® SF SIGNATURE CHAMPAGNE
After walking off the stage and onto the red carpet, Emmy® recipients will be handed a celebratory glass of 'Emilie's California Champagne' from the Santa Clara Valley's Guglielmo Winery.  In addition attendees seated at premium tables will have two bottles of chilled Guglielmo to enjoy throughout the evening.

In 1925 after immigrating to the U.S. from Italy, the patriarch of the Guglielmo family, Emilio, and his wife purchased vineyards in Santa Clara valley. Their vision was to create hearty Italian-style wines for their friends, family and community. That vision became a reality when the Emilio Guglielmo Winery was born.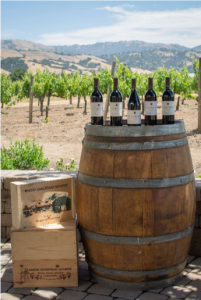 Through four generations the vineyards and winery have expanded but their tradition of producing quality, award-winning wines lives on.
Their original Emile's label consists of Heritage Red and Heritage White, wonderful food-friendly blends. Also under the Emile's label is a full line of Champagnes. Then there is the TRE label, a selection of premium Central Coast varietals representing great quality and great value. Lastly, the Private Reserve label represents estate-bottled varietals as well as quality grapes purchased from other premium grape-growing appellations. The winery's facilities include a lovely tasting room, gift shop, picnic area and outdoor event center overlooking the vineyards.
EMMY® SF PRODUCTION PARTNER
"Gala night would not be possible without Emmy® SF's incredible production partner, The San Francisco Media Group," said Watts. Thanks to this production company, each recipient will be tagged in both their on-stage and red carpet speeches. Each speech will be individually clipped and uploaded to @EmmySF social media accounts so recipients may easily share the memory, courtesy of The San Francisco Media Group.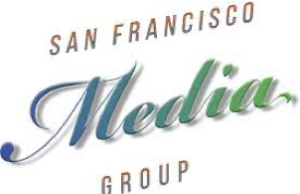 San Francisco Media Group is a woman-owned, full-service video production house that has been serving the Bay Area and beyond for nearly three decades. It offers broadcast services, pre-production, production and post-production services. Located in the heart of San Francisco, the company can accommodate large or small-scale video productions, both in the field or on its soundstage.
What sets them apart is their state-of-the-art insert studios and soundstage. They are available to rent for any TV, online, or film production with or without lighting, grip, and equipment. The company's insert studios are an excellent option for smaller productions. For larger productions like corporate events, awards shows, commercials, films and music videos, the soundstage is suitable.
CHOCOLATES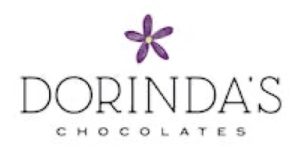 To make the evening just a little sweeter, each table is also being treated to some of Reno's finest chocolate thanks to a generous donation from Dorinda's Chocolates in Reno!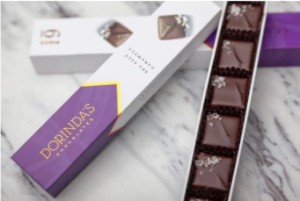 Foregoing trendiness in favor of incredible flavor, Dorinda's award-winning chocolates are all-natural, hand-made creations.
You can trust that their products, in whatever form they take, are made with fairtrade ingredients of the best possible quality. That means you'll have an indulgent, but ethical experience with every bite, hand-crafted by some of the region's most celebrated chocolatiers.
 GALA FLORAL  ARRANGEMENTS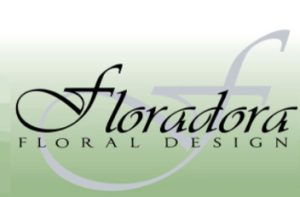 At the end of a fabulous evening, don't forget to take home your beautiful table centerpiece, designed by Floradora Floral Designs!
Floradora Designs specializes in Weddings and Special Events, making beautiful flowers and smiles from Carmel to the Wine Country.
Carolyn has been designing flowers for many years and has owned her own florist in the past. Now she just specializes in making people happy one event at a time.
This year, enjoy a taste of the islands with exquisite topicals thanks to our floral sponsor, "Ai Pono Hawaii," a holistic eating disorder recovery center on Maui. Ai'Pono had the tropical flowers shipped over from Hawaii to honor the many Hawaii market nominees.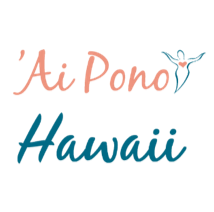 With over 35 years of clinical experience, 'Ai Pono Hawaii offers holistic, evidence-based eating disorder treatment for individuals ages 13+ through residential and virtual outpatient programs. 'Ai Pono's Founding Clinical Director Dr. Anita Johnston is a world-renowned eating disorder expert and the author of Eating in the Light of the Moon. If you or someone you know is struggling with an eating disorder, you can reach out to 'Ai Pono Hawaii for more information. 
"We are so grateful to all of our sponsors and we can't wait to see our friends and colleagues in person on June 11 for the 51st Annual Northern California Area Emmy® Awards Gala," Watts said. "Good luck to all of our nominees!"