NATAS members will receive an email Ballot to vote for up to 12 candidates to serve from July 1, 2022 to June 30, 2024 on the NATAS SF/NorCal Board of Governors.  Ballots must be returned by Friday, May 27, 2022.
Each candidate has submitted a bio and headshot to help you vote for 12.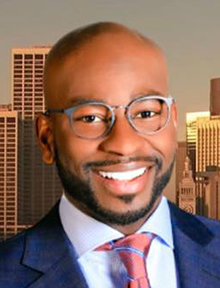 JUSTIN ANDREWS, Reporter, CBS Bay Area KPIX 5, San Francisco
Justin Andrews' first reporting job was in Kirksville, Missouri, where he was promoted to weekend evening anchor within days of his arrival. He then moved to the Hawkeye State of Iowa. Justin was the lead nightside reporter and later became the weekend night anchor at KWWL. Justin then spent more than 5 years at KMOV in St. Louis, Missouri as the lead morning reporter and fill-in anchor. Justin's compelling live reports and direct style has gained him national exposure including live reports on CNN, CBS This Morning and HLN.
Currently, Justin is a morning reporter for CBS News Bay Area, KPIX-TV in San Francisco, CA. Justin has already covered the trial of Elizabeth Holmes, several mass shootings and a plethora of other major stories. From covering wildfires to tornadoes, protests to recalibrating state policy changes – Justin has covered it all.
For more than ten years, he's been telling the stories of people who felt theirs were untold! To Justin, being a television journalist allows a community's problems to be placed on platforms. It births conversations, demands change, recalibrates racism, and injects injustices with integrity and impartiality.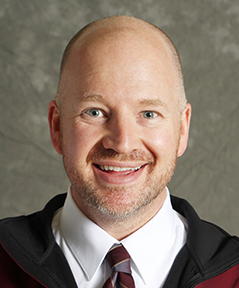 BEN BARNHOLDT, Film Production Teacher, Whitney High School, Rocklin
Ben has been teaching for more than 20 years, and he's now in his 15th year teaching video production at Whitney High School, in Rocklin, California.
Ben started the WCTV19 program and his students create the daily student news show, "Unleashed." His program consists of an introduction course, an advanced film production course, an advanced broadcast journalism course, and an advanced sports journalism course. His program's motto is "Teens Documenting Reality" and he coaches his students to value the experience and the story, as much as the end product.
WCTV19 is also a part of the Career Technical Education (CTE) Curriculum, and the Design, Visual, and Media Arts Pathway.  In addition to earning a pathway completer certificate, his students also earn Dual Enrollment college credit through Sierra College.
Outside of the classroom, he enjoys camping with his wife and two daughters, and cheering on the New York Mets.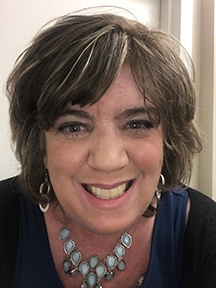 KRISTIN BENDER, Writer, KTVU FOX 2, Oakland
Kristin J. Bender is an award-winning, passionate, bilingual journalist with decades of experience in print, broadcast and education. Kristin speaks Spanish, a skill she uses covering breaking news. Kristin also taught journalism for five years and founded her own good news blog called AllNewsNoBlues. Kristin's work has been featured in more than 500 newspapers, websites and magazines.
At KTVU Fox 2, Kristin is a versatile, fast and accurate news writer covering local, state, national and international stories for six daily newscasts.  Kristin came to KTVU later in her career, but she was no stranger to the TV station. Kristin's father was a director with KTVU while she was growing up. When he'd bring her to work she'd pester news folks with questions while looking over dad's shoulder in master control.
Kristin holds a bachelor of art's degree from San Francisco State.  She spent many years working for newspapers owned by the Bay Area News Group, and 15 years as a reporter at the Oakland Tribune. She was also a breaking news staffer/supervisor at the Associated Press in San Francisco, covering Northern California. Kristin is easy to work with, diplomatic and is often called upon by her colleagues to help with writing and editing news stories. Kristin is married and lives in Danville with her husband, dog Lily and cat Tess.  She is writing a book about her career.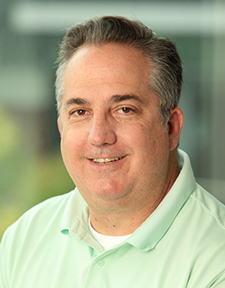 CHRIS CARPENTER, Lecturer, California State University Monterey Bay (Incumbent)
Chris Carpenter is a Senior Adjunct Professor in the Cinematic Arts & Technology department at California State University, Monterey Bay.  For over 25 years he has empowered his television and film students and alumni to be hardworking and ethical media creators.
Chris has 25 years of broadcast television experience. Starting as a PA at KCBA FOX35 when he was 16 years old in 1987 and worked his way up through the news and commercial production ladders to become a Creative Services Manager at KSBW NBC8. He has empowered many broadcast professionals and produced thousands of commercials and marketing campaigns.
He has won numerous awards in film and television and recently won a New York Emmy® for Best Sports Documentary through his company Honest Engine Films.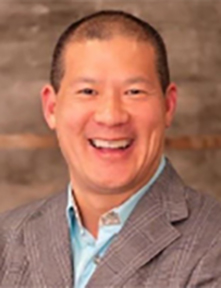 ROGER CHIANG, Director of Content Production, KQED, San Francisco
Decorated producer and executive Roger Chiang has played significant roles for award-winning television, digital content and film.
Currently, Roger is the Director of Content Production at KQED, the Bay Area's PBS and NPR member station where he manages award-winning television news, entertainment and digital content teams, including NATAS San Francisco/Northern California winners "KQED Newsroom," "Deep Look," "Check, Please! Bay Area" and others. Prior to KQED, Roger served as the Executive In Charge of Production for the legendary TV series "America's Most Wanted."
Under Roger's stewardship, AMW was honored by four U.S. Presidents and host John Walsh received the Governor's Award from the Academy of Television Arts and Sciences. Roger has also consulted for CNN, developed "The Hunt" for CNN, collaborated with several production companies on scripted crime series for network television and Netflix, developed a reality pilot for Oxygen, co produced independent films and worked with acclaimed film directors.
In his spare time, Roger has volunteered with several mentoring organizations, and previously served as an Advisory Member with the National Center for Missing and Exploited Children and Board Member for the University of California Santa Barbara Alumni Association.
Roger lives in Oakland, California.
VERN GLENN, Sportscaster, CBS Bay Area KPIX 5, San Francisco (Silver Circle 2021)
Vern Glenn joined KPIX 5/KBCWTV 44 Cable 12 in June of 2012 as weekend Sports Anchor/weekday sports reporter & MMJ. A 2-time Emmy® Award winner for Best Sportscaster, Vern had previously been at KRON 4 News since 1990.
At KRON, Vern was tagged with the nickname "Mr. Involvement" for literally throwing himself in the middle of his feature stories. His memorable stories include bungee jumping, skydiving, bull riding, boxing, pro football and a dirt bike crash. Among his personal assignments was reporting from the 2000 Summer Olympic Games in Sydney, Australia.
Vern was part of the KNBR Radio Morning show in 1998 and drops in now and then as a guest on 95.7 The Game. Vern also worked at WBAL-TV in Baltimore. Maryland as weekend sports anchor and sports reporter from 1987 to 1990. Prior, he was sports anchor, sports reporter and photographer for WXEX-TV, now WRIC, in Richmond, Virginia from 1985 to 1987.
An Eagle Scout and a graduate of the University of Virginia, Vern lives in Marin with his wife Nicole and three sons.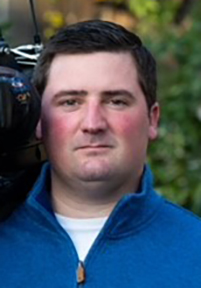 GRANT HANSEN, Chief Photographer, FOX 40 KTXL, Sacramento
Grant Hansen is the chief photographer at KTXL in Sacramento. He is a passionate journalist and storyteller with over a decade of television news experience working as an editor, photographer, producer, and chief photographer.
As a videographer, he believes increased video production quality will usher in the next generation of television news consumers and provide a journalistic resurgence. As a leader, he demands excellence while building up and inspiring with constructive criticism and reinforcement.
He is a two-time regional Emmy® Award winner and has seven nominations. He has also been awarded a regional Associated Press award and a regional Edward R. Murrow award.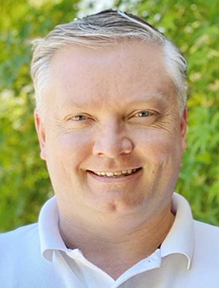 JIM JACOBS, News Director, KMPH FOX 26, Fresno
Jim Jakobs is currently the News Director for KMPH-Television in Fresno. He began his career in 1995 at KCRA-Television in Sacramento, and did stints at KNTV in San Jose/San Francisco, KOVR-TV in Sacramento, KOCO-TV in Oklahoma City and back to California where he worked for 7 years at KFSN-TV in Fresno.
He's passionate about promoting young professionals during the early stages of their careers and wants to help grow the Fresno influence through the local NATAS chapter.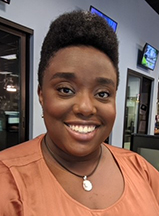 ALISON LINTON, Digital Producer, CBS Sacramento KOVR, Sacramento
Alison Linton is a Digital Line Producer for CBS News Sacramento. She's been working at KOVR since 2013. She started as a production assistant for GoodDay Sacramento, and worked her way up to broadcast producer in less than 2 years. Having been at the station for nearly 10 years, she's enjoying the new challenge of producing streaming content.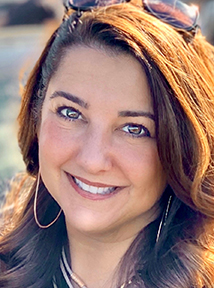 PAULA MARCHESCHI, Creative Services Director, abc7 KGO, San Francisco (Incumbent)
As a Bay Area native, I grew up watching ABC7, but never expected to spend my nearly 30-year career at KGO-TV.  In all that time, I've never been bored… because as the TV business evolves, so do I.
I started out as an intern in Programming, learned to edit, and then I was hooked!  After gathering experience in nearly every department from News (writer/editor/media manager) to Marketing and even a quick stint in Accounting, I currently serve as the station's Creative Director.  For my efforts, I've won eight Emmy® awards (and lost about the same).  I feel my background in both News and Branding gives me a valuable, diverse perspective to pass along to the next generation of journalists.
I've been on the NATAS board for nearly a year and would love to continue sharing my passion for storytelling with the San Francisco Northern California Chapter of NATAS…   Many thanks for your consideration!   P.S. And yes, I still love to edit!
JASON MARKS, Reporter, KCRA 3, Sacramento
Jason comes to KCRA as an award-winning reporter. He is honored to have been presented eight Regional Emmy® Awards, an Edward R. Murrow award and several Virginia Association of Broadcasters and Virginia Associated Press awards.
Most recently, Jason worked at WAVY TV 10 in Virginia where he started in 2006. He covered a variety of stories, from the tragedy at Virginia Tech to every hurricane to hit northeast North Carolina over the last decade. He also spent more than a year investigating a Chesapeake OB-GYN who was found guilty of performing unnecessary surgeries on his patients. The work was highlighted as part of a 10-part docu-series called "The Patients vs. Perwaiz."
Before working at WAVY Jason spent time at WHNT in Huntsville, Ala., as a Reporter and as Sports Director in WBBJ in Jackson, Tenn.
Jason also had a four-year stint as a Governor on the Capitol NATAS Board. Once his term was up he remained on the event planning committee.
Jason also served as WAVY-TV's award coordinator.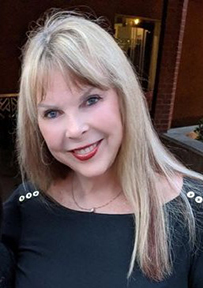 JOYCE MITCHELL, Producer, 4U Productions, Sacramento (Silver Circle 2010) Current VP Sacramento
​Passion is what drives Joyce Mitchell. Couple that with 47 years of experience in TV and Mitchell strives to produce memorable programs that help make this world a better place. She has eight regional Emmy® Awards for her documentary work and was presented the Governors' Award in 2017 by the National Academy of Television Arts and Sciences (NATAS) San Francisco/Northern California.
A member of the NATAS Silver Circle, Mitchell now serves as a Governor/Vice President on the NATAS Board and is a National Trustee. She's also an AIDS Activist and President of Sacramento's Capitol City AIDS Fund (CCAF), providing much-needed support to people infected and affected by HIV.
​Mitchell began her television career at Sacramento's KCRA-TV in 1975 where she produced the 11 o'clock news for 13 years. She also worked a decade at CBS 13 as Special Projects Producer and two years at PBS KVIE TV. Mitchell owns and produces programs through 4 U Productions/TV Rebels With A Cause.
​Her first job was in 1972 as a print Capitol Correspondent – the youngest member of the Capitol Press Corps and one of only two women. Mitchell has a BA in Government-Journalism and an MA in Communication Studies. She also served as adjunct faculty teaching Writing for Television at Sacramento State University for 15 years.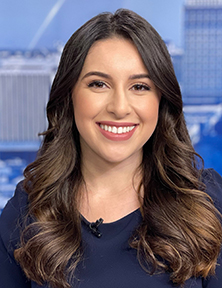 ELISA NAVARRO, Reporter, abc30 KFSN, Fresno
Elisa Navarro is the South Valley Action News Reporter at KFSN ABC 30 in Fresno, California. She is a Central Valley native and passionate about telling stories in her community.
She is a Fresno State graduate, earning a Bachelor's Degree in Mass Communication and Journalism with a double emphasis in Broadcast and Multimedia and a minor in Spanish. During her time at Fresno State, she began her career in journalism with an internship at ABC30. After graduation, she spent a year working as a Multimedia Journalist at KERO in Bakersfield, California
Just before getting back to Fresno, Elisa worked at KXXV in Waco, Texas. She was the Good Morning Texas reporter, Weekend Anchor, and Producer.  She's fluent in English and Spanish and is passionate about her Mexican culture and shedding light on The Latino Community. In her spare time, she practices yoga, loves exploring the outdoors, and spending time with family and friends.
Navarro has been searching for ways to be involved with organizations within her career and would love the opportunity to be a Governor. She's a proud Latina and Central Valley native who wants to represent the LatinX community.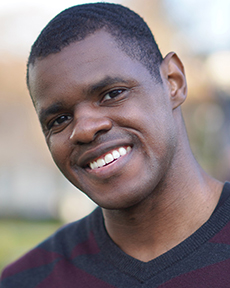 KEVIN NIOUS, Journalist/Producer, NBC Bay Area, KNTV, San Jose (Incumbent)
Kevin is an award-winning producer with NBC News and a public affairs specialist with the California Air National Guard 129th Rescue Wing.
Prior to joining NBC News, Kevin spent a decade at NBC Bay Area as a founding member of the station's Investigative Unit.
Kevin's stories have prompted state & federal actions, including a $19 million settlement against the world's largest food distributor for unsafe handling practices & legislation to protect transit workers from assaults.
Kevin is passionate about journalism and hopes to continue serving on the Board of Governors to help recognize excellence in the field.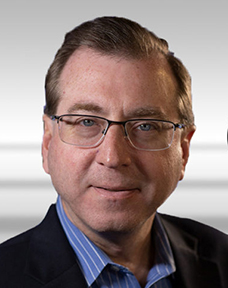 JIM PARKER, News Director, KIEM/KVIQ, Eureka (Incumbent)
In January 2022, Jim Parker was named a regional news director for Cox Media Group, overseeing its northwest cluster of stations –  KIEM-TV and KVIQ, the NBC/CBS duopoly in Eureka, and KMVU, the Fox affiliate in Medford, Ore.
This is Jim's second time serving on the NATAS Board of Governors. He previously served as a Governor a decade ago, while director of digital operations at KPIX-5 in San Francisco, and played a key role in the launch of the Chapter's new website at that time.
Jim's career spans well over 30 years in the industry, with management positions at television stations located on both coasts (SF; Portland, Ore.; Washington, D.C.; Philadelphia) and everywhere in between (Indianapolis; Texas; upstate NY; Iowa; Illinois; Ohio). His honors include a national Sigma Delta Chi Award for deadline reporting.
Previously, Jim taught communications and journalism courses at Academy of Art University in SF and as a broadcaster-in-residence at the University of Oregon. He's also served on university accreditation site teams for the Accrediting Council on Education in Journalism and Mass Communication.
Jim is a graduate of the Journalist Law School program at Loyola Law School and has been published in the Federal Communications Law Journal.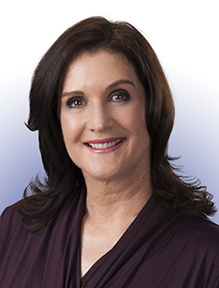 TERRI RUSSELL, Chief Reporter, KOLO 8, Reno Current VP Reno
Terri began her broadcasting career as an associate director for KTVN in Reno. Given a chance to advance by then-news director Ed Pearce, (Silver Circle Member), Terri steadily rose through the ranks and became a producer, general assignment reporter, medical reporter and fill-in anchor.
She has worked in Las Vegas and Portland, Oregon before moving back to Reno in 1997 to be close to family.
Terri has received numerous awards and accolades, including an Emmy® award for a series of reports on organ transplantation called "The Silent Heroes." In 2021 she was part of an Emmy® Award winning small market newscast which focused on a fatal avalanche at Alpine Meadows.
She's been recognized 13 times with Emmy® nominations.
She currently serves on the Board of Governors for the San Francisco / Northern California Chapter of The National Academy of Television Arts & Sciences.
She wants to continue to serve and advocate for the Reno market.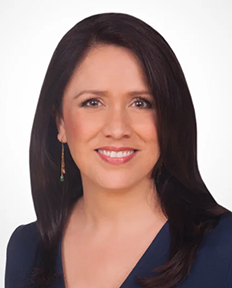 KRIS SANCHEZ, Anchor/Reporter, NBC Bay Area KNTV, San Jose
I am proud to say that I just celebrated my 25th anniversary as a working journalist. I've spent the last 18 years working for KNTV, NBC Bay Area as a reporter and anchor, mostly for our early morning newscast, "Today In The Bay."
I also report for Telemundo Area de la Bahia, delivering reports in Spanish, and produce relevant and accurate news content for our social media platforms. Previously, I anchored and reported at KGPE in Fresno, KVIA in El Paso, Texas, and KJCT in Grand Junction, Colorado. I also worked as a correspondent at Channel One News, which delivered current events newscasts into 8 million middle and high schools across the country.
I am a graduate of the University of Texas at Austin's School of Journalism and have bachelor's degrees in journalism and in Spanish Language. I grew up in Colorado, where I was born, Venezuela and Texas.
I live in the South Bay with my husband, a fellow journalist, and our two California-born daughters.
It is a tremendous responsibility and a gift to deliver the stories of our communities and to provide reliable information to help people make the best decisions for themselves and their families.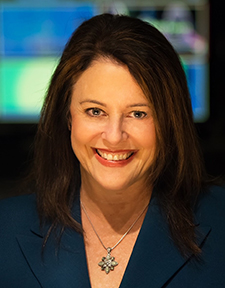 FAITH SIDLOW, Associate Professor, California State University Fresno (Silver Circle 2012)
Faith Sidlow is the chair of the Department of Media, Communications and Journalism at Fresno State, where she is an associate professor teaching courses in broadcast and multiplatform journalism. She oversees production of the student-run Fresno State Focus TV newscast and Fresno State Focus Radio Edition on 90.7 KFSR.
Faith is an award-winning broadcast journalist with three decades of experience in television and radio news. She is a past member of the NATAS board of governors and chaired the education committee from 2007 to 2010.
Faith was inducted into the Silver Circle Class of 2012.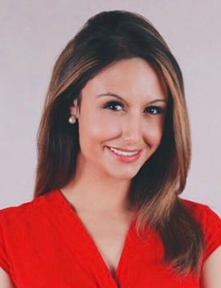 STEPHANIE SIERRA, Investigative Reporter, abc7 KGO, San Francisco (Incumbent)
Stephanie Sierra has been dedicated to securing sponsorships to support annual events for the San Francisco Northern California NATAS Chapter. During her first term, she secured the main sponsorships for the past two Emmy® Awards Galas. Sierra has been an active member of the Awards Committee and will continue to cultivate these relationships to help support future funding for our chapter.  Professionally, Sierra is an Emmy® and national Edward R. Murrow award-winning investigative journalist at KGO-TV in San Francisco.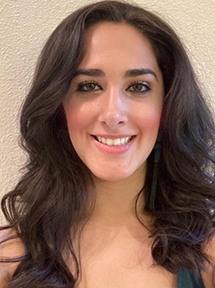 LEXI SISK, Producer, Iron Pine Media, Fresno (former board member)
Studied Business and graduated from UCLA.  With over 6 years of experience working in Television, I enjoy donating my time and using my skills and experience to give back to the television community. Currently an active judge on the Telly Awards Judging Council, I am also a current member of the Television Academy. I have been with Valley PBS for over a year working as technical crew for live pledge shows and raffle drawings in the studio. Spring of 2019 I started a full service production company with my husband, Iron Pine Media LLC serving the central valley.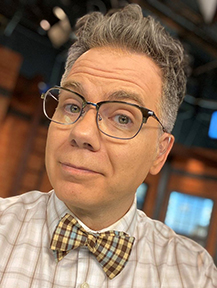 CODY STARK, Anchor, CW31 KMAX, Sacramento
Cody Stark began his broadcasting career running teleprompter at WOWL in Florence Alabama – one year and a half later he was the News Director of the same folks he ran the prompter for. He went on to stops in Bowling Green, Kentucky as a features reporter, Evansville, Indiana as a features reporter/morning anchor, and Indianapolis, Indiana, where he anchored the morning show, along with hosting the statewide Lottery game show called "Hoosier Millionaire" before finally landing at KOVR/KMAX in Sacramento, California, where he now anchors "Good Day Sacramento."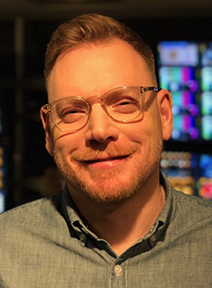 NEILL STRICKLAND, Technical Director, KQED, San Francisco
A broadcast veteran with more than 30 years experience, Neill Strickland started his broadcasting career at the BBC in the late 1980's. Working between Network Television and Radio, he rose from Sound Engineer, to Journalist / Reporter, and from there to News Director and Director of National and International News programming for BBC News & the BBC World Service before moving to Los Angeles to work at the BBC Bureau there.
Moving to San Francisco in 2012, he worked at KRON-TV, KPIX/CBS 5, held a management position at Pac-12 Networks before joining Vizrt as a Solution Architect for automation systems.  Now based at the San Francisco PBS/NPR affiliate, KQED, Neill directs the hugely popular "Check Please! Bay Area" review show, works in various roles on KQED Newsroom, advises on production and operational workflow and works with management and engineering teams on production systems and technology.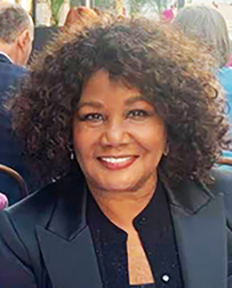 CAROLYN TYLER, Retired Reporter, abc7 KGO, San Francisco (Silver Circle 2007)
Carolyn Tyler is best known for her award-winning 32-year career as an anchor and reporter at KGO-TV ABC7.
Tyler has received numerous honors for her work, including George Foster Peabody and Edward R. Murrow awards for the station's team coverage of the devastating Loma Prieta earthquake in 1989. Tyler is also extremely proud of her coverage of gay marriage, beginning at San Francisco City Hall in 2004 and running through the U.S. Supreme Court decision in 2015. In 2007, NATAS-SF inducted Tyler into the distinguished Silver Circle.
She is a longtime member of the Bay Area Black Journalists Association and was the founding co-chairperson of Friends of Faith, a non-profit organization that raised funds and awareness for low-income breast cancer survivors in the Bay Area. Tyler is also a new member of the San Francisco Film Commission.
Tyler holds a Bachelor of Arts degree in broadcasting from the University of Wyoming. She also received specialized journalism training at Vanderbilt University and at the University of Southern California's Annenberg School for Communication in collaboration with the Poynter Institute. She grew up in Wyoming.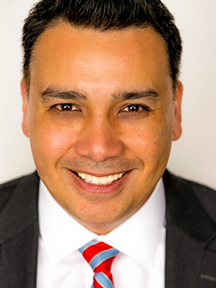 JUSTIN WILLIS, Weather Anchor, KMPH FOX 26, Fresno) (former board member)
Justin Willis is a morning weather anchor for FOX26 in Fresno. He previously served on the NATAS board of governors in 2012. During that time, he was a reporter and weekend anchor at KSEE 24, the NBC affiliate in Fresno.
He's a 2-time Emmy® nominee: once for his work as a photographer at KSEE 24, and once for hosting a sports segment at FOX 26. His experience stretches to Washington DC, where he spent time as a photographer with ABC News for part of the pandemic.
Born and raised in the Central Valley, Justin is excited to help represent the Fresno market and its many talented journalists.
---
Please return your Ballot by Friday, May 27.
Thank you!