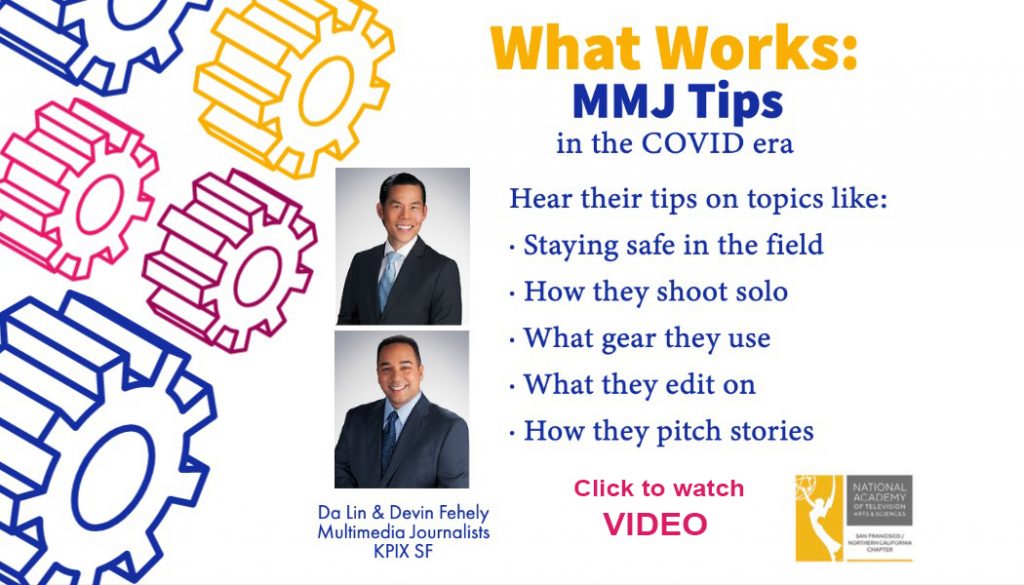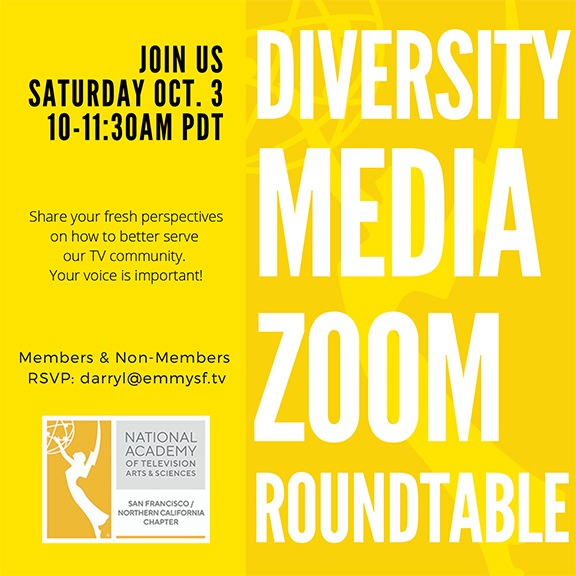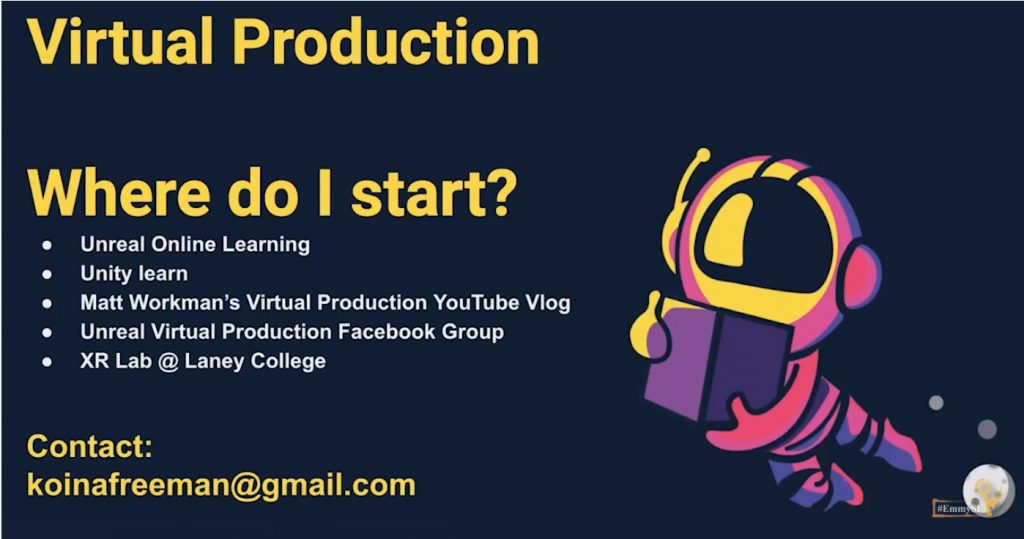 Click to view Seminar
This hour long Zoom Seminar was recoded on August 15, 2020
Introduce yourself to the new flavor of video production used on such programs as "The Mandalorian", "Game of Thrones" and the virtual sets used on "The Weather Channel."
Covered Topics:
*What is Augmented & Mixed Reality, and why is it such a Big Deal?
*The The Paradigm Shift: Covid-19 & Budgets *3 Types of Virtual Production: Which type is right for you?
*Hardware & Software Equipping a Studio. From Indie to Pro. What is needed for each type? *Resources Where to learn?
Seminar is hosted by award winning filmmaker Koina Freeman. She is the XR Faculty Lead at Laney College and a superpower for visual storytelling across platforms; from XR to TV and Virtual Production. Koina uses video, Realtime 3D Animation, and game engines to weave compelling stories. She is the 1st woman of color to direct for FOX's "America's Most Wanted" where she brought each of her episodes in on-schedule, and under budget and has premiered a film at the Sundance.
---

NATAS Member Discounts for Performances from
Broadway SF! 
Over 
30% savings
Our Member PROMO CODE can be found in EMMY EXPRESS, "MEMBER BENEFITS" PAGE
or request it by emailing office@emmysf.tv
---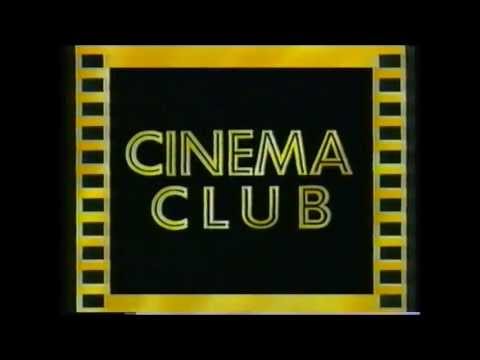 FREE Bay Area Movie Screenings for NATAS members. Usually you may bring a guest.  Many screenings are previews of first-run movies, and include "Q&A" sessions with the director, producer and/or cast members of the film.
To receive notifications, you need be on the Cinema Club mailing list.
Send an e-mail to office@emmysf.tv and put "Cinema Club" and your name in the subject line.
(On hold due to COVID-19)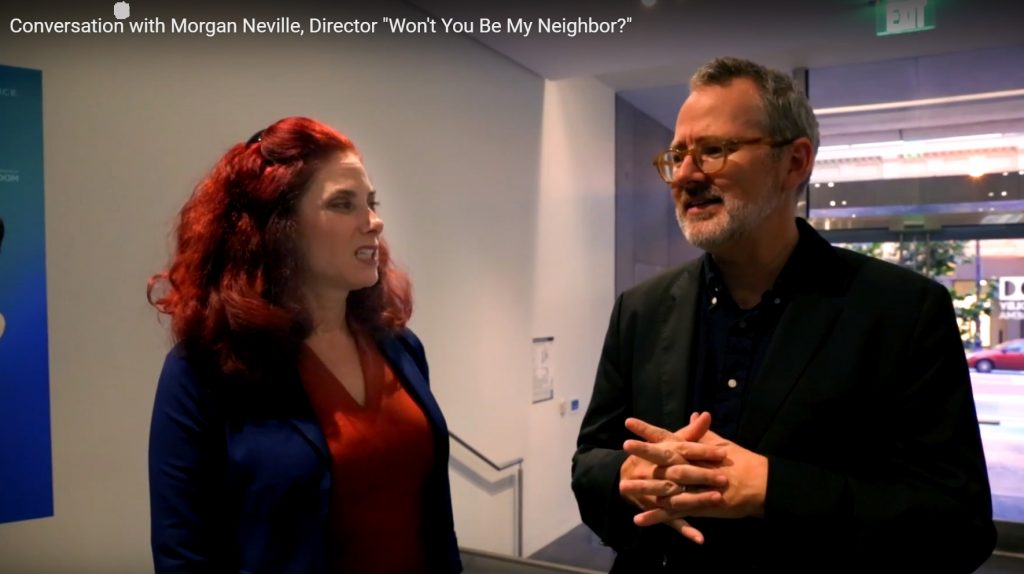 ---
---
View videos from past events…

---

View Master Class Series…
---
NATAS Next Generation of
TV Ratings & Demographics
October 22, 2014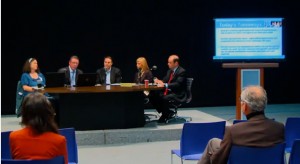 ---
NAPTE Student Career Day
May 4, 2014