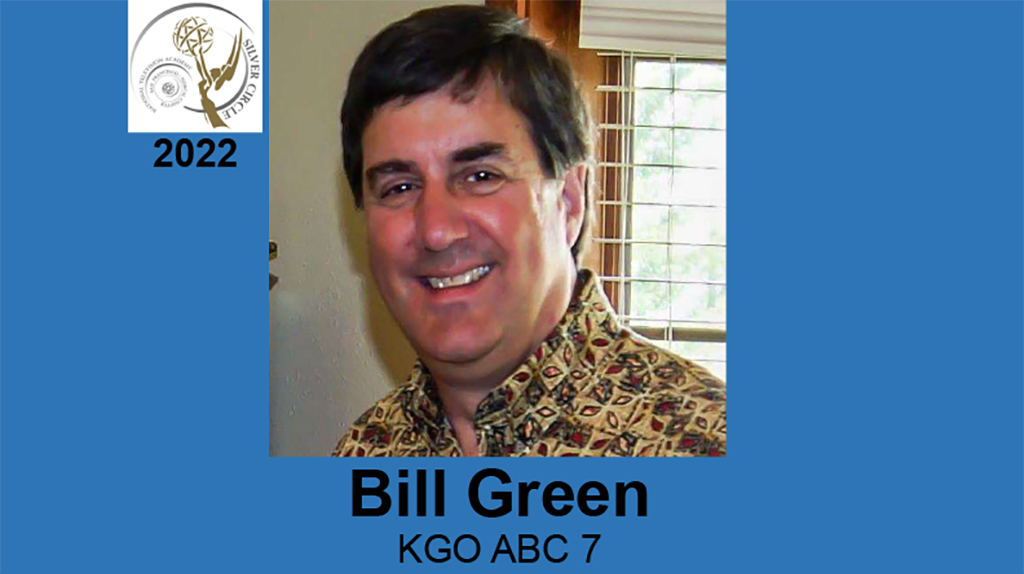 News producing is not easy work and yet Bill Green did it for decades.
He oversaw the top-rated 6PM News at KGO ABC7. He has been dedicated to community journalism, trying to cover the issues of importance to the Bay
Area while maintaining the standards and ethics of overall good journalism and newswriting. In his early career as a reporter, Green uncovered discrepancies in
a job displacement program; covered a major North Coast Indian fishing rights' controversy; undercover marijuana raids; and coverage of a teachers' strike.
Born and raised in Humboldt County, Green started at KVIQ in Eureka in 1978 as a general assignment reporter the Monday after he graduated from college. Two years later, he moved on to KFSN in Fresno as a newscast and elections producer and feature reporter. Then, in 1993, he was hired as a producer at KGO. Green has generously mentored people in the newsroom and has received Emmy® and RTNDA Awards.