Gold & Silver Circle
CLASS OF 2017  
THE GOLD CIRCLE


THE SILVER CIRCLE




INDUCTION LUNCHEON
Saturday, October 14, 2017

50 Third Street (at Market), San Francisco

11:00 AM – No Host Reception
12:00 Noon – Luncheon
1:00 pm  Induction Ceremony
Individual Tickets $100.   $95 if purchased by Friday, October 6, 2017
NATAS Members & Guests $95.  $90 if purchased by Friday, October 6, 2017
Entree:  Salmon or Vegetarian
– Please submit full names and menu choices for each person attending. –
Tickets will be held at the door
CLICK HERE TO PURCHASE TICKETS
INDUCTEE BIOS
JAMES GABBERT – President. Next Century Enterprises (Silver Circle 1990)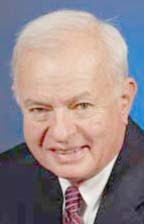 James Gabbert is a radio and television entrepreneur and innovator. He changed the way people listened to radio and watched tv in there Bay Area.  Starting with a little FM station in Atherton which became K101, a bay area music powerhouse. He added 3 more radio stations before he sold them to create a television phenomenon.  He bought KEMO-T\I, channel 20, renamed it KOFY-T\I, launching a new approach in creativity and viewers were hooked.  There was the "Dance Party" show he hosted, the dogs used for station ids, 3-d movies, outrageous promotions, live coverage of parades and community events.  And a news department turning out a nightly newscast. Several reporters currently on tv got their bay area starts there.  Even though Gabbert achieved initial acclaim with his radio stations, he was no stranger to tv, first appearing on KCSM in the 60's then "People Are Talking" on KPIX before taking up residence at the Sleepy Arms Hotel on KOFY.  Gabbert sold Channel 20 in 1998, then became a radio talk show host.  He is a past president of the National Radio Broadcasters Association and past Commodore of the Sausalito Yacht Club.  He was inducted into the Bay Area Radio Hall of Fame in 2006.
RICK BLANGIARDI – President/General Manager, Hawaii News Now, KGMB, KHNL (Hawaii)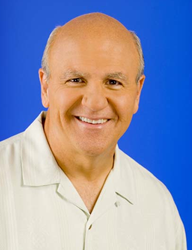 Rick Blangiardi has led a life of uncompromising service to Hawaii, his colleagues and family.  He is currently the General Manager of Hawaii News Now, KGMB (CBS) and KHNL (NBC).  Prior to his career in broadcasting in 1977, Blangiardi spent seven years as a college football coach, five of those at the University of Hawaii, where he received his M.A. in 1973. In 1977, he began working as an account executive, local sales manager and general sales manager at KGMB. By 1984, he became VP/General Manager of KHNL; then moving to senior TV management positions in Seattle until 1993 when he relocated to San Francisco. There he served as VP/GM of KPIX, Group President of River City Broadcasting, and President of Telemundo station group, helping lead the sale of Telemundo in 2001 to NBC for $2.7 billion. By 2002, Blangiardi returned to Hawaii, first to become Senior VP/GM of the KHON-KGMB duopoly, then KHON (2005-2006), KGMB (2006-2009), and finally in 2009 adding Hawaii News Now. Blangiardi has helped lead the station's relentless advocacy work on the plight of Hawaii's Homeless, and has been nationally recognized by the Joyful Heart Foundation towards the battle to end domestic violence and sexual abuse. His volunteer leadership roles include Past President for the Aloha Council, Boy Scouts of America; Chair of the Board, Chamber of Commerce of Hawaii; and Past President of Na Koa, the University of Hawaii Football Booster Club. He was named the University of Hawaii's "Distinguished Alumni" in 2014, and "Hawaii's Distinguished Citizen of the Year for 2015" from the Aloha Council-Boy Scouts of America
JAMES GAUGHRAN – Producer/Documentarian, KNTV NBC Bay Area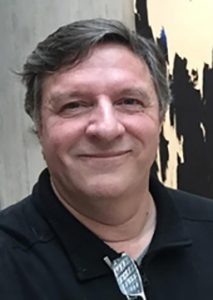 After a long career as a writer, producer and executive producer in TV news, Jim Gaughran left his position as Senior Executive Producer at NBC Bay Area News in 2011 to care for his mother who was diagnosed with Alzheimer's disease. He continues to work for the station as a writer/producer for Bay Area Revelations, a series of untold documentaries of the people, places and moments which shape the history and global impact of the Bay Area. The episode, Rebels and Revolutions, examining the Bay Area's lead in political and social movements received two Emmy® awards in 2016. A 1978 graduate from Stanford University, majoring in English Language and Literature, Gaughran worked at CBS News for three years as a writer/producer for the CBS Morning News with Charles Osgood. During the Gulf War, he produced more than 200 live news updates for the network. He spent 17 years at KRON 4 as a news producer; then moved on to KPIX CBS 5 for eight years. At both stations, he played a leading role in making their 11pm newscast the most watched. By 2006, Gaughran switched to NBC Bay Area, where he received the Associated Press Mark Twain Award for Outstanding Newscast for the station's 6pm news. When his schedule permits, Gaughran also finds time to play disc golf (Frisbee golf).
MARK JONES – Video Journalist/Owner, MVP, Multimedia Video Productions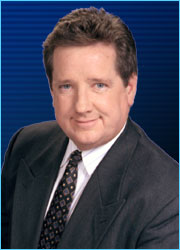 Mark Jones, a video journalist, has been covering stories for the Metropolitan Transportation Commission (MTC) since 2011. He helped chronicle, in 2013, over two dozen bridge-related stories on the final construction of the new Bay Bridge East Span and the lead up to the span's opening on Labor Day of that year. Other stories for MTC have included the seismic retrofit of the other bay bridges, clean air initiatives, BART and Caltrans. Jones is also owner, since 2010, of MVP MultimediaVideoProductions, where he produces, shoots and edits news productions for corporate and government entities, primarily concentrating on the transit industry. After working at KKJO radio in Missouri in 1969 and WHB in Kansas City, Jones graduated from Missouri Western State University. His first television job was at KRGB 5 in South Texas as a morning anchor, followed by assignments at WDBO in Orlando, Metro City News in New York and WTVJ NBC 6 in Miami. Re-locating to the Bay Area and KRON4 in 1986, he spent 24 years there as a reporter and eventually became one of the station's first video journalists. Throughout his career, he has received 32 Emmy® nominations and eight trophies for his award-winning stories. A Bay Area SAG-AFTRA board member since 2004, Jones was a delegate to the first SAG-AFTRA national convention, as well as serving on the National Broadcast Steering and National Seniors Committees.
CRISTINA MENDONSA – Former Anchor, KXTV ABC 10 (Sacramento)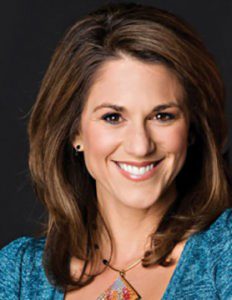 A strong-willed journalist, Cristina Mendonsa was born in Oakland, but spent most of her youth in Carmichael. She attended the University of Colorado-Denver, later transferring to Sacramento State University, which honored her with their Distinguished Alumni Award. Mendonsa worked her way through school as a newspaper writer and radio reporter, before transitioning to television. After graduating with a B.A. in journalism/government, Mendonsa was hired at KUSA 9 in Denver as reporter/anchor. She also worked for KRCR 7 Redding, and KOVR CBS 13, before joining KXTV in 1995. Mendonsa co-anchored the evening news with Dale Schornack until she left the station in June of this year. Her reporting has taken her from behind the news desk to areas with high levels of political unrest such as the Gaza Strip where she delivered the news in real time along with covering the 1995 Oklahoma City bombing, 2009 Jaycee Dugard discovery, and 2010 investigation of the Emerald Triangle. She has tackled terrorism both in the United States and abroad, and touched on economics, most notably the growth of California-grown businesses in other countries like the 2000 trade mission of China and California. Mendonsa's stories have been recognized with Emmy® awards, an Edward R. Morrow Award; five Best of Gannett, the 2010 American Women in Radio/Television Award, and Hispanic Salute from Bureau of Land Management. She serves on a board for international entrepreneurship through the Centers for International Trade Development, is part of the National Association of Hispanic Journalists, and worked as a consultant for Los Rios Community College District.
LEN RAMIREZ – Reporter, KPIX, CBS 5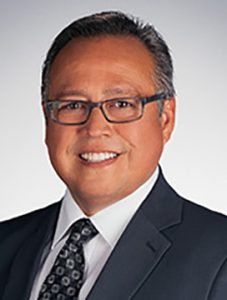 San Jose native, Len Ramirez, has been a news reporter for KPIX 5 News covering the Santa Clara County/South Bay Region since 1989. His interest in journalism started while at James Lick High School when he became editor of The Observer, the school newspaper. Prior to his arrival at KPIX 5, he was a general assignment reporter for KOMO 4 in Seattle, KMST 46 in Monterey and KSBW 8 in Salinas. Throughout his career, Ramirez has covered several major national and international stories including the Mexico City earthquake, the Los Angeles riots, and the O.J. Simpson murder trial. He received an Emmy® award in 2003 for Best Daytime Newscast reporting; along with several nominations for investigative journalism, breaking news and technical achievement. Ramirez has been the recipient of three Best News Story awards from RTNDA, and was honored with the Ruben Salazar Journalism Award from the California Chicano News Media Association. An advocate for education, Ramirez often volunteers his time mentoring students and encouraging them to realize their potential. He is a frequent guest speaker at San Jose's Latino Role Model Conference, was selected as one of ten most influential Latino journalists by San Jose Magazine and MACSA in 2007 and was selected as a "2011 Top Community Dad" by Building Peaceful Families, the Santa Clara Office of Education and the San Francisco 49ers. He is a member of the National Association of Hispanic Journalists and the California Chicano News Media Association. Ramirez graduated from San Jose State University in 1983 with a degree in journalism and political science
KEITH SANDERS – Media Producer, San Jose State University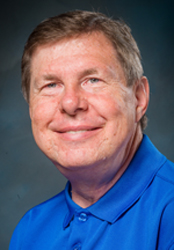 Keith Sanders spent his early years in Fullerton, CA, moving to Saratoga in 1968. He became interested in movie-making as a teenager and created 8mm animated cartoons and shorts. In college his interest turned to television production where he graduated from San José State University in 1980. Sanders soon found employment at KGSC (later re-named KICU), running camera for The 7:30 News. By 1984, Sanders was promoted to director of The News at Noon, while also editing promos and directing commercials. In 1995, he became Executive Producer of Silicon Valley Careers, while producing and editing three documentaries including the Emmy® nominated, DNA, The Book of Life. By the end of 2003, with KICU downsizing, Sanders used this opportunity to freelance for Networth TV, NBC 11 and the Computer History Museum. By 2005, he returned to San José State as a Media Producer, where he has directed live events such as Honors Convocation and Commencement; produced/edited several academic courses including the Emmy® nominated Justice Studies 132; as well as the Career Center's Internship Journey, that won the Chevron NACE Award for Outstanding Achievement. In 2014, Sanders graduated with honors from CSU Fullerton with a M.A. in Instructional Design & Technology. A recent past Chapter President of NATAS, Sanders also served as Secretary, two separate Vice President positions (San Francisco and San Jose), and Managing Producer of four regional Emmy® Awards shows. He currently serves as Education Chair. Sanders received the Governors' Service Medallion in 2002 and numerous honors from the San Francisco Peninsula Press Club for his writing/editing for Off Camera.
*    *    *    *    *
THE GOLD & SILVER CIRCLE
     The Silver Circle is not an award — it is a society of honor. To be eligible for membership, individuals must have been actively engaged in television broadcasting for 25 years or more (with at least half of those years in the chapter region), made a significant contribution to their local television markets and distinguished themselves within the industry and the community. Silver Circle inductees are elected by current members of the Silver Circle.
     The Gold Circle honors individuals who have been actively engaged in television broadcasting for 50 years or more (with at least half of those years in the chapter region) and who have fulfilled the same criteria as Silver Circle nominees. Gold Circle inductees are elected by the NATAS Chapter Board of Governors.
     NOMINATION PROCESS:  The Gold & Silver Circle Committee selects nominations from the applications received.  The cut-off for induction is determined by the Silver Circle Committee. Voting for the Silver Circleis done by the Silver Circle membership. Voting for Gold Circle membership is done by the Board of Governors.
     NOMINATION FORMS:     Silver Circle    Gold Circle