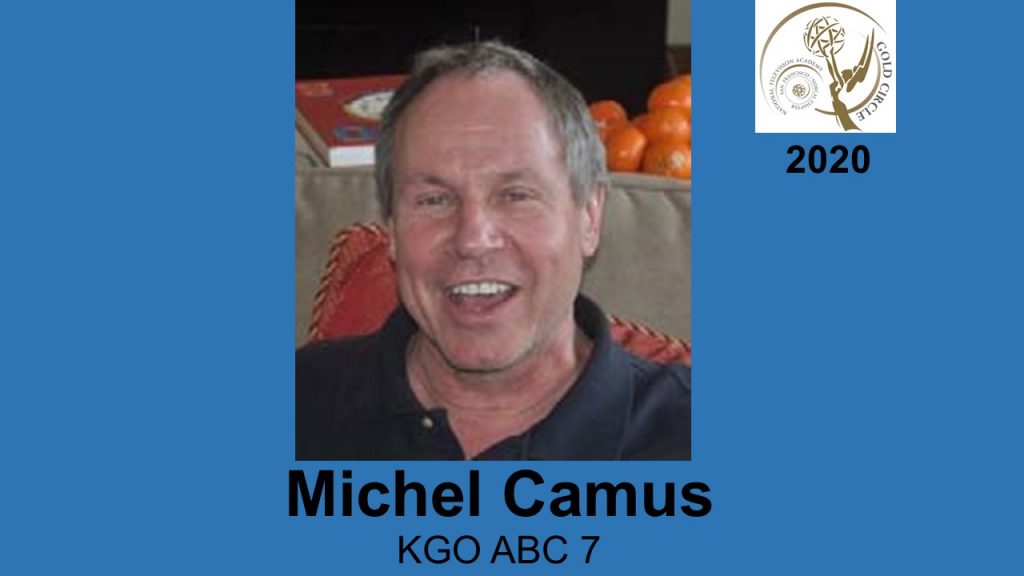 Michel Camus has been involved in northern California television news as a photographer and technical manager for 51 years. Camus began at KOVR in 1969 before going to KPIX in 1973. He left KPIX in 1975, moving to KGO, where he has been
ever since. Camus has earned three Emmy® awards for photography and four
awards from the San Francisco Press Photographers Association, including "Cameraman of the Year" in 1976. Camus has covered: the Reagan inauguration, Angela Davis, Indian Alcatraz take over, anti Vietnam war demonstrations at Berkeley, the student strike at San Francisco State University, the Zodiac killer, Pope John Paul,
Patti Hearst. He flew in the first helicopter to spray malathion during the medfly
crisis. He has shot in Africa, Mexico, Central America and covered the 1984 Olympics
in Yugoslavia. As a photographer, Camus was in charge of the first camera
crew to go live from a moving bus and from a boat in the early '80s. He became
Technical Manager at KGO 33 years ago and has been very innovative in adopting
technology, designing remote vehicles and assuring his field crews had the best
equipment in the San Francisco market. He introduced microwave digital technology
(digital microwave and HD remote camera) for his crews to do live remotes.