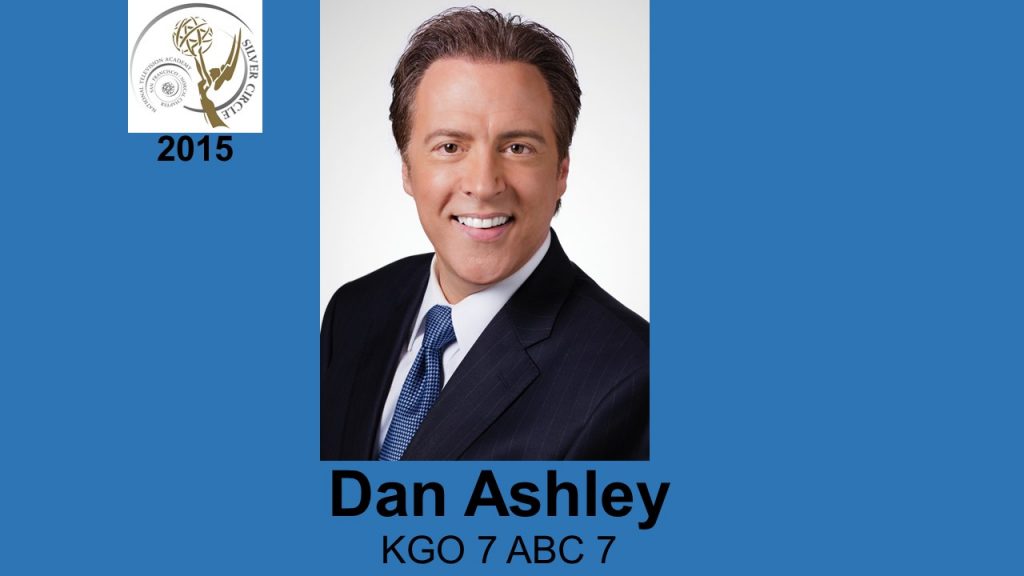 Dan Ashley joined KGO ABC7 News in 1995, where he co-anchored the 5 p.m. newscast and was a reporter for the 11 p.m. news. A year later he moved into his current job co-anchoring ABC7 News weekdays. A graduate of the University of North Carolina, Ashley began his career at WTVD in Durham, NC, in 1985, followed by WCBD in Charleston, SC. Ashley's work has been recognized by the Associated Press, SPJ, RTNDA and NATAS. During his news tenure in Charleston, Ashley received the prestigious DuPont Columbia and the Edward R. Murrow Awards. His reports have included visiting Auschwitz with Bay Area holocaust survivors, Pope John Paul II's visit to Mexico, Columbine shootings in Colorado and live reports from New Hampshire and South Carolina state primaries. Ashley is very involved in the Bay Area community. Every year, he works through the "Dan Ashley Friends of Camp Concord Golf Tournament" to raise money to send underprivileged youngsters to summer camp at Lake Tahoe. He is involved with the Bay Area Red Cross, The Commonwealth Club of California, RTNDA, Bay Area Black Journalists Association, California Symphony, Contra Costa County Crisis Center, and Court Appointed Special Advocate (CASA). Ashley has been seen at various festivals and events
in the Bay Area singing classic and original rock-n-
roll with his band PUSH.