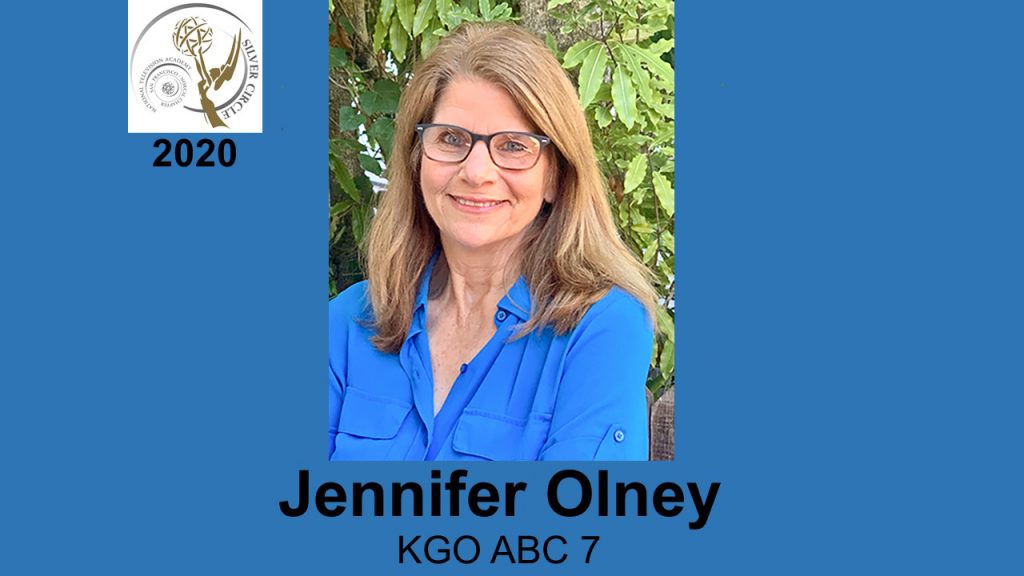 Jennifer Olney is an award-winning journalist and storyteller at ABC 7. She started
at the station in 1982 as a writer and newscast producer. Later, she moved into onair
reporting and became a special projects producer. Olney has written and produced
numerous long-format specials for television and digital on a variety of topics
from scientific exploration to criminal investigations. Her goal is to develop
relevant content to help viewers better understand the dynamics of critical issues.
Olney extensively reports on the environment and conducted multi-year investigations
into California's green waste dumping practices. Her body of work includes
hundreds of stories featuring people trying to make the world a better place. For the
past ten years, Olney has photographed, edited, written, and produced her own
segments. She is the recipient of nine Emmy® Awards and was part of the KGO
team that won a Peabody Award for coverage of the Loma Prieta earthquake. Before
heading to the Bay Area, Olney worked at KTLA TV and KFWB Radio in
southern California. She's a longtime Girl Scout volunteer and has a degree in
American Studies and Communications from Stanford University.