2019 COLLEGIATE SCHOLARSHIP
RECIPIENTS ANNOUNCED

Max Brimelow        Meiying Wu      Marcos Vedovetto   Valeriia Lanshakova
The San Francisco/Northern California Chapter of The National Academy of Television Arts & Sciences will present four scholarships totaling $13,000 at the Gold & Silver Circle Induction Luncheon on September 28, 2019 at the Basque Cultural Center in South San Francisco.
Max Brimslow, University of California Berkeley Graduate School of Journalism will receive the $5,000 Louise Jorjorian Memorial Overall Excellence Scholarship. – Max has produced a variety of projects including a comedy series.  His ultimate goal as a video journalist is to work as a producer and on-camera correspondent.
Meiying Wu, University of California Berkeley Graduate School of Journalism will receive the $3,000 Jerry Jensen Memorial Outstanding Graduate Scholarship. – Meiying has experienced working at the TV stations CGTN America and KOMU 8 News, an NBC-affiliate in Columbia.  She wants to perfect the art of giving voice to others while respecting their human dignity.
Marcos Vedovetto, Lancy College Oakland, will receive the $3,000 Steve Davis Memorial Outstanding Undergraduate Scholarship. – Marcos became a professional dancer in Brazil which led him to an interest in media. His goal is to become a Filmmaker/Videographer/Photographer working on documentaries, short films or dance videos.
Valeriia Lanshakova, Academy of Art University, will receive the $2,000 "Miss Nancy" Besst Memorial Graduate Scholarship. – Valeriia moved to the U.S, from a small West-Siberian town in Russia. Her background was in writing but she now plans to create colorful, artistic video profiles which are still deep and human. 
You can view their video submissions at www.emmysf.tv, just click on students.
The scholarships are funded through donations to the TV Academy Fund, Inc.  The chapters 501(c)(3) foundation.  The Education Committee is excited to present scholarships to these four deserving students but disappointed that several other scholarships were not awarded this year.  The complete list of scholarships available can be found on the chapters website at www.emmysf.tv,click on students and scholarships.
Contact:  Darryl Compton, Executive Director  415-777-0212  darryl@emmysf.tv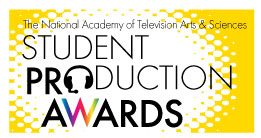 High School Awards of Excellence & Merit Announced
(click to view)