2020 SCHOLARSHIP RECIPIENTS
VIEW 10/24 SCHOLARSHIP PRESENTATION (10min)
VIEW FULL 2020 SCHOLARSHIP INTERVIEWS & VIDEO SUBMISSIONS (84 min)
CLICK TO VIEW VIDEO SUBMISSIONS
Donate to the Scholarship Fund
---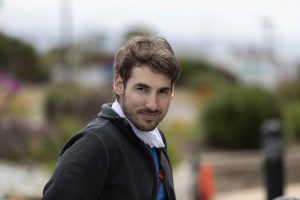 The PETER J. MARINO, JR. MEMORIAL PRODUCTION SCHOLARSHIP goes to Ido Bartana, San Francisco State University. "My goal for the next two years of school is to expand my work experience into the realm of TV, particularly video journalism," says Bartano.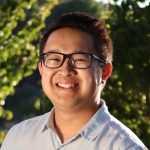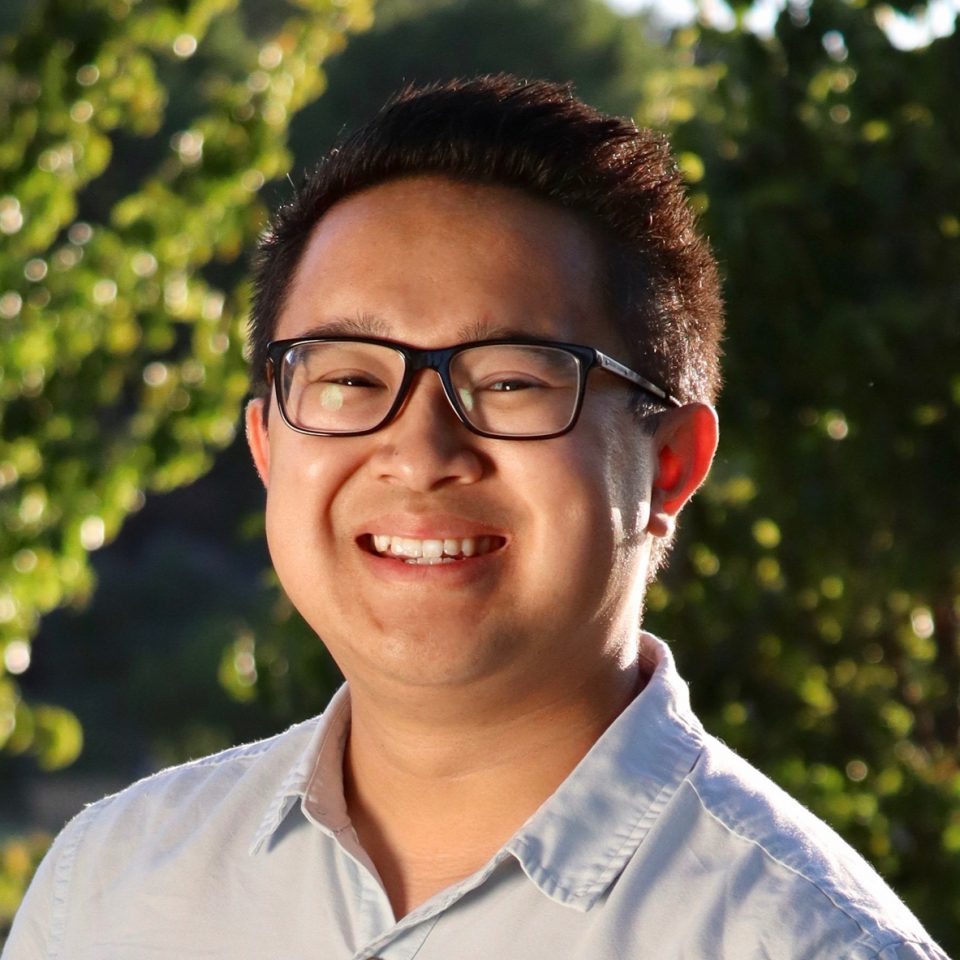 The RIGO CHACON SCHOLARSHIP goes to Austin Castro, San Francisco State University. Castro has already worked for four years as a segment producer for the Filipino Channel (TFC) / ABS-CBN International. He currently produces segments on the weekly TV show Adobo Nation and the digital news show "TAYO News."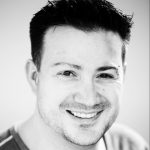 The SHELDON "SHELLY" FAY MEMORIAL VIDEOGRAPHY SCHOLARSHIP goes to James L. Clark, City College of San Francisco. "I enrolled in City College's Broadcast Electronic Media Arts Department as a mature student in the hopes," said Clark.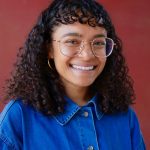 MISS NANCY BESST MEMORIAL GRADUATE PRODUCATION SCHOLARSHIP goes to Aurora Brachman Stanford University. "During my time at Stanford I have grown immensely as a filmmaker and have created several films that have challenged me both as an artist and a person," stated Brachman.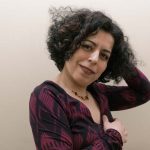 LINDA GIANNECCHINI MEMORIAL PROFESSIONAL DEVELOPMENT SCHOLARSHIP goes to Sabereh Mohammad Kashi, Berkeley City College. "I am developing 1001 Stories, a web series in collaboration with Cal Shakes Theater Company about artist and activist women from MENASA (Middle Eastern, North African and South Asian) communities," said Kashi,
CLICK TO VIEW SUBMITTED VIDEOS
This year's scholarship contest was the most competitive in several years, even with the COVID-19 shelter-in-place in effect. Students in community colleges, academies and universities throughout the chapter participated. Twenty applicants competed, some in multiple categories.
The chapter's Education committee and many Board members worked hard behind the scenes on the contest. First the deadline for scholarship entries was extended by months to September 1st. Then Education Committee member Manjula Varghese did a major update to our educational contact list. Governors inside and outside of the Education committee pitched in to add new contacts and eliminate obsolete ones (fun fact: educators comprise over 10% of the Board). Even former governors helped out.
Scholarship recipients will be given their awards at the online Gold & Silver Circle Induction Ceremony on Saturday, October 24th at 7pm. If you would like to watch this presentation and the Gold & Silver Circle Induction then Click to RSVP and receive Zoom link.
Check out our website for more college scholarship information.
NATAS SF/NORCAL SCHOLARSHIPS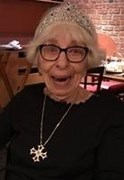 LOUISE JORJORIAN Memorial OVERALL EXCELLENCE Scholarship
to the outstanding overall student ($5,000)
Beloved broadcaster Louise Jorjorian established her life and career in San Francisco in radio and television, landing her first job as Publicity Manager for KGO radio, and then became Promotion Director for KSFO Radio, where she worked for 25 years.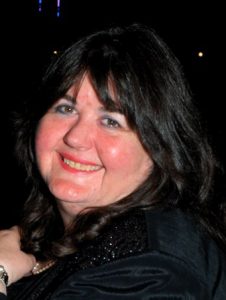 LINDA GIANNECCHINI Memorial PROFESSIONAL Development Scholarship
to the outstanding professional returning to complete degree ($3,000)
Linda Giannecchini is our most renowned local and national NATAS leader.  She previously served as National Vice Chairman, Vice President, Secretary and Trustee. Locally, Linda is a past President and chaired the Awards, Scholarship and Speakers' Bureau Committees. Linda currently serves as Co-Chair of the Media Museum of Northern California Consortium, and the Archives/Museum Committee. She's an Emmy® award recipient, member of the Silver Circle, class of 1997, recipient of the 2011 Governor's Award and 1990 Governors' Service Medallion.

JERRY JENSEN Memorial Graduate Journalism Scholarship
to the outstanding graduate journalism student ($3,000)
Jerry Jensen anchored News Scene 7 on KGO with Van Amburg for more than ten years until his death on March 26,1984. Jerry died of pancreatic cancer at the age of 49. Jensen joined KGO-TV in 1969 as the weekend anchor. Prior to channel 7, he anchored at KBHK and KRON. Jerry was awarded the NATAS Governors' Citation in 1968.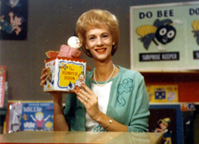 "MISS NANCY" BESST Memorial GRADUATE Production Scholarship
to the outstanding graduate production student ($3,000)
"Miss Nancy" Besst, one of the founding members of the NATAS Northern California Chapter, started her career in Baltimore, MD as a staff teacher for Romper Room. Moving to San Francisco she became "Miss Nancy" on Romper Room from 1958-1969. She hosted many programs on KQED, KGO, KRON and KBHK. Nancy is a member of the Silver Circle, 1988, and has received the Governors' Service Medallion, 1994; Governors' Citation, 1996, and the Governors' Award, 1998.

SHELDON "SHELLY" FAY Memorial UNDERGRADUATE Videography Scholarship
to the outstanding undergraduate videography student ($3,000)
The family and friends of Shelly Fay started a scholarship to an outstanding videographer. Shelly was a multi-talented television professional who worked in the San Francisco Bay Area as a producer, photographer, director and editor for more than 25 years, mostly at KPIX-CBS5.


RIGO CHACON UNDERGRADUATE Journalism Scholarship
to the outstanding undergraduate journalism student ($3,000)
Multiple Emmy® award-winning television reporter Rigo Chacon, now retired, worked at KGO-ABC7 for 29 years as a general assignment reporter and opened the first Santa Clara County bureau of a San Francisco-based TV station. Among his many honors, Chacon is a member of the Television Academy's prestigious Silver Circle.  He Received the Governors' Award i 2003.  Rigo and his wife Lucy offer student scholarships thru their foundation Abrazos and Books.

PETER J. MARINO, JR. Memorial Undergraduate Production Scholarship
to the outstanding undergraduate journalism student ($3,000)
Peter Marino was a stalwart member of the Chapter and co-founder of the Scholarship Program. He was well known for his public relation exploits, and as a music and video producer. Marino was a principle in a Bay Area recording studio and represented several recording companies. This scholarship covers a variety of production job disciplines.
---
NOTE: The San Francisco/Northern California Chapter Scholarships are for college students only. High school students may also apply for the NATAS Chapter High School Student Awards of Excellence. Go to the High School Awards page of the website, or Contact the NATAS office for more information at 650-341-7786.
---
Scholarships Donations:
TV ACADEMY FUND, INC.
4317 Camden Avenue
San Mateo, CA  94403-5007
---
The TV Academy Fund is a 501(c )(3) nonprofit charitable organization.
#94-3172275