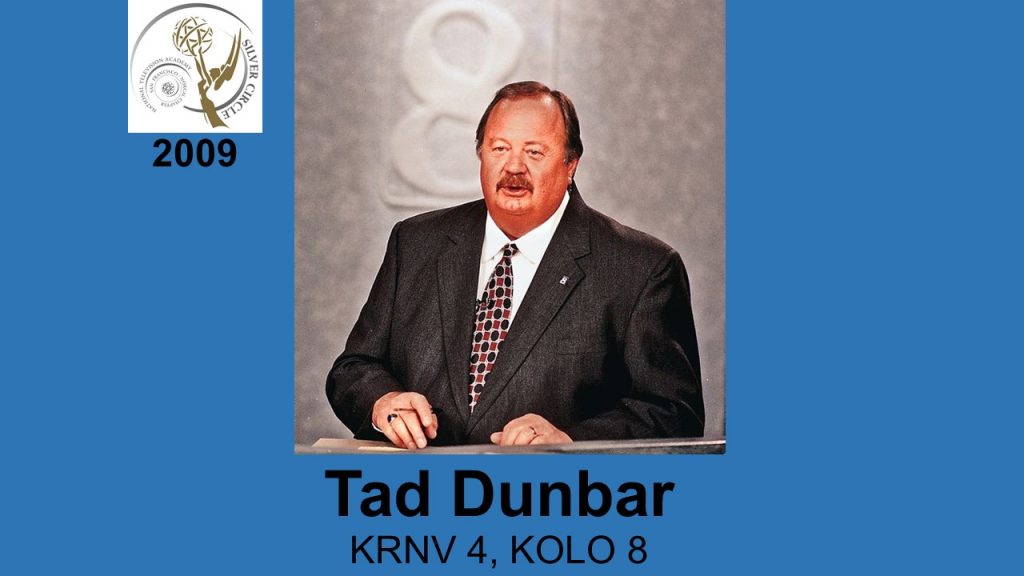 Tad's career in broadcasting has spanned more than 50 years. His
career began when he was 15 years old working at the radio station in his
home town of Palestine, Texas. After high school, he moved to Abilene
and worked his way through college spinning records, reading and
producing newscasts and writing radio commercials. After Kennedy's
assassination in 1963, Dunbar switched to full-time news in television.
Before moving to Reno in 1969, he worked as a reporter, anchor and
news director at various Texas stations. He spent 38 years in news at
KOLO. After his 2007 retirement, he moved to KRNV as host of a news
commentary program. Tad has received numerous awards from both
news and professional associations, is a charter member of the Nevada
Broadcasters Association Hall of Fame, a recipient of their Lifetime
Achievement Award and has received resolutions from both the Nevada
and U.S. Senates.