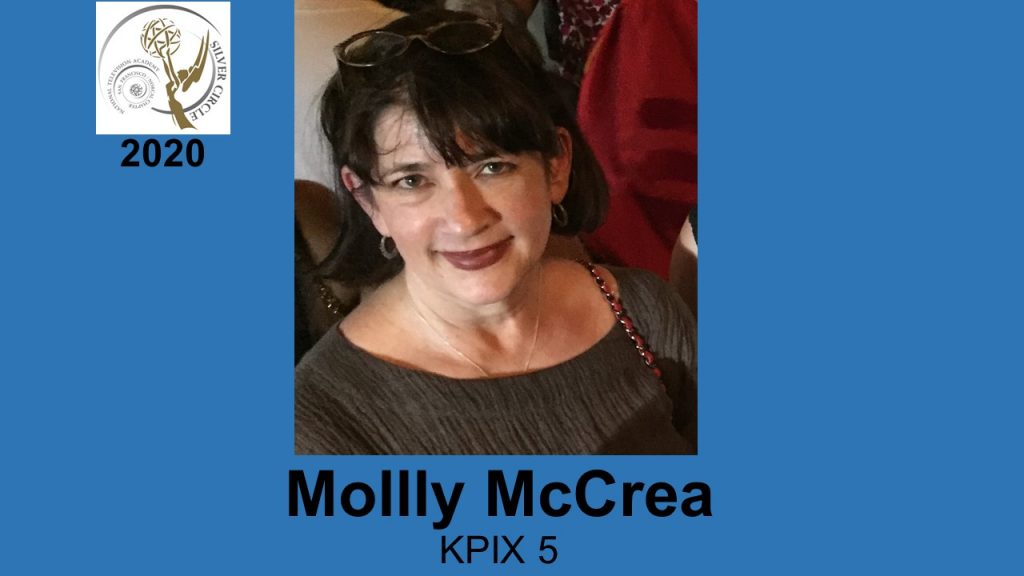 For nearly 35 years, Molly McCrea has dedicated her life to KPIX News. She
began as an intern on the assignment desk and then worked her way through the
station as a production assistant, weather producer, field producer, feature producer,
special projects producer, political producer, medical/health producer and
now as an MMJ. She has received numerous awards and recognition for her news
segments and documentaries from a variety of organizations. They include APTRA,
National UPI, Peninsula Press Club, and Society of professional Journalists. She's
also earned several Emmy® Awards. McCrea previously worked at CNN and Associated  Press and produced for the CBS nationally syndicated program Day & Date. McCrea graduated from UC Berkeley with a BA Degree and completed work for
her Master's Degree at SF State in Broadcast Communication Arts.