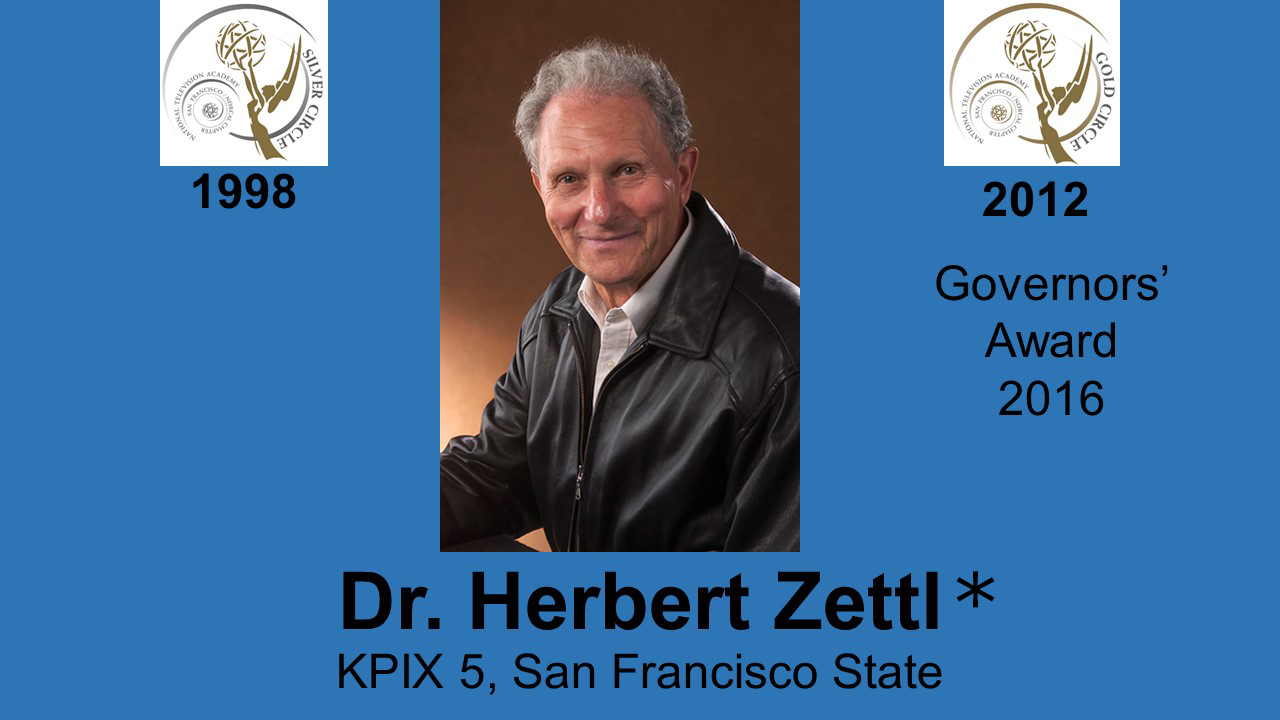 Herb Zettl earned his B.A. and M.A. degrees at Stanford University in Speech and Drama, with minors in art and journalism, and his Ph.D. at UC Berkeley. While at Stanford, he interned at KPIX San Francisco and was subsequently hired by KPIX. He left to work at KOVR when it first opened but returned to KPIX in 1958 as producer-director. On the urging of his long-time friend Stuart Hyde, who had become the Chair of the Radio-TV Department at S F State, Zettl moved from the control room to the classroom. At San Francisco State, he helped conceive and design new broadcast teaching facilities with three television studios, audio studios, and support areas that are still in full use today. He also introduced new curricular fields, such as applied media aesthetics and experimental television production. His books, Television Production Handbook and Television Production Workbook, 12th edition; Video Basics and Video Basics Workbook, 6th edition; and Sight Sound Motion: Applied Media Aesthetic, 6th edition have been translated into several languages and are used in TV production centers and universities around the world. His interactive DVD Zettl's VideoLab is in its 4th edition. Zettl has received several honors through the years, including the California State Legislature Distinguished Teaching Award in 1966;
Distinguished Education Service Award of the
Broadcast EducationAssociation in 2004; and inducted
into the Silver Circle in 1996.