For outstanding service of time and talents to the Academy and Board of Governors.
a) Members of the Board of Governors of the SF/NorCal Chapter nominate, for consideration by the Board, individuals, which they consider merit this Board's recognition.  Nominations must be submitted in writing in time to be considered at a Board of Governors' meeting at least one month prior to the presentation of the award.
b) The Board of Governors discuss the nominations at this meeting; then vote, in secret, a preliminary ballot to determine, by majority vote, which of the nominations will be considered for the award.
c) The Board of Governors then votes a second ballot in secret to select the recipient(s) of the Governors' Citation. A two-third (2/3rds) majority favorable vote of the members of the Board of Governors present at the meeting is required for the award to be given.
2023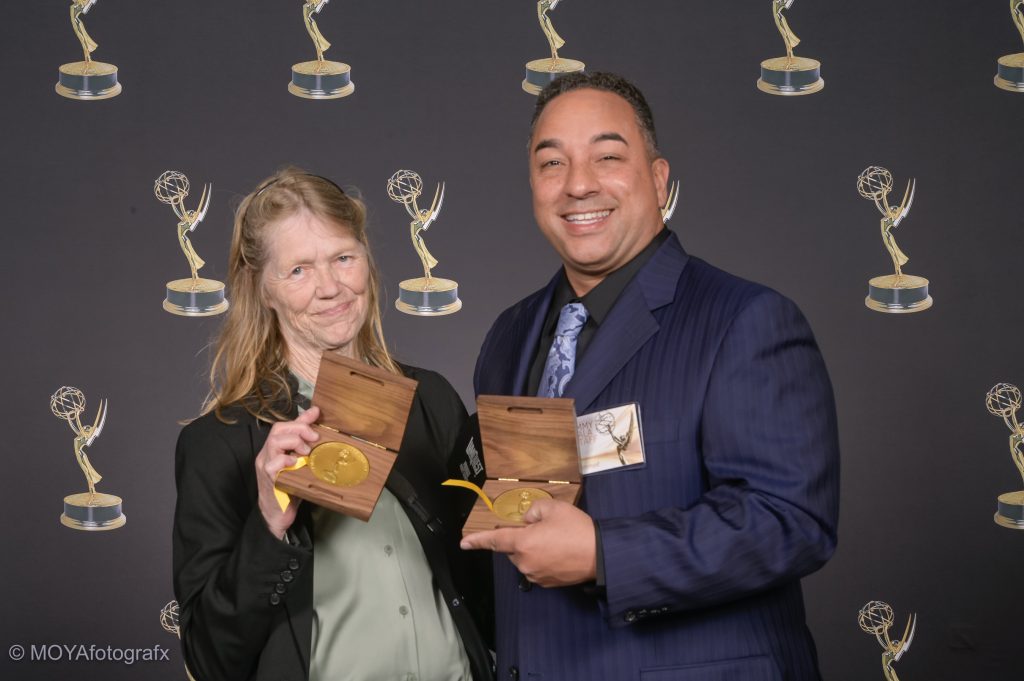 2023 – Governor's Susan Bradley, Susan A. Bradley Photography, and
Devin Fehely, Anchor/Reporter, CBS Bay Area KPIX
2022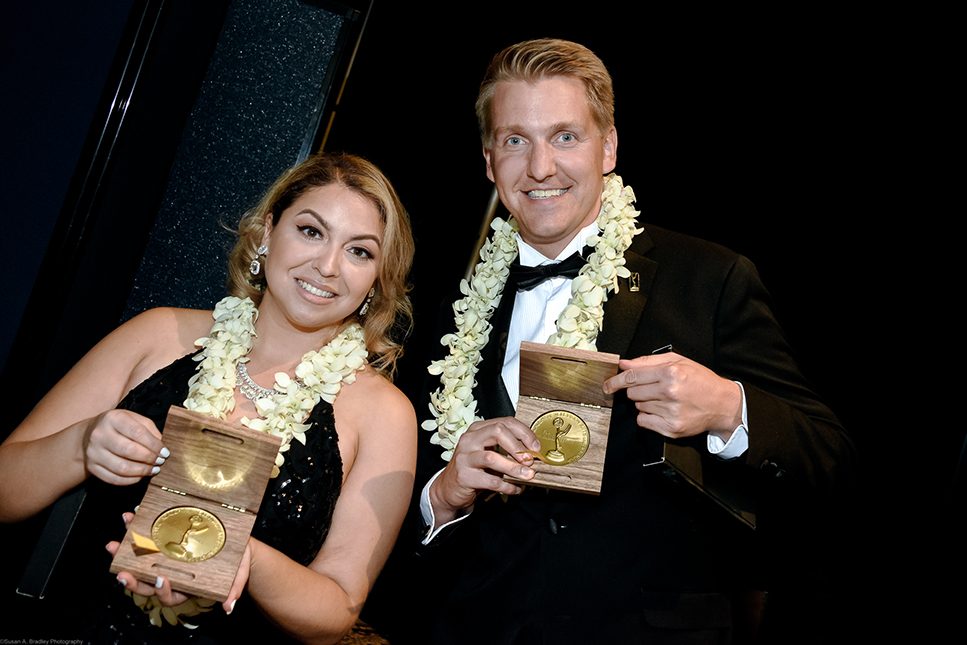 2022 – Larena Baldazo, Laney College, Marketing Chair &
Governor Brooks Jarosz, Mentor Match Chair and President Elect
2021

2021 – John Catchings, Catchings & Associates, Chair Archive & Museum (Silver Circle 2002) (Governors' Citation 2004) Luis Godinez, News Director, KUVS Univision 19, Governor & Awards Committee
Video Video:  LUIS GODINEZ      JOHN CATCHINGS
2020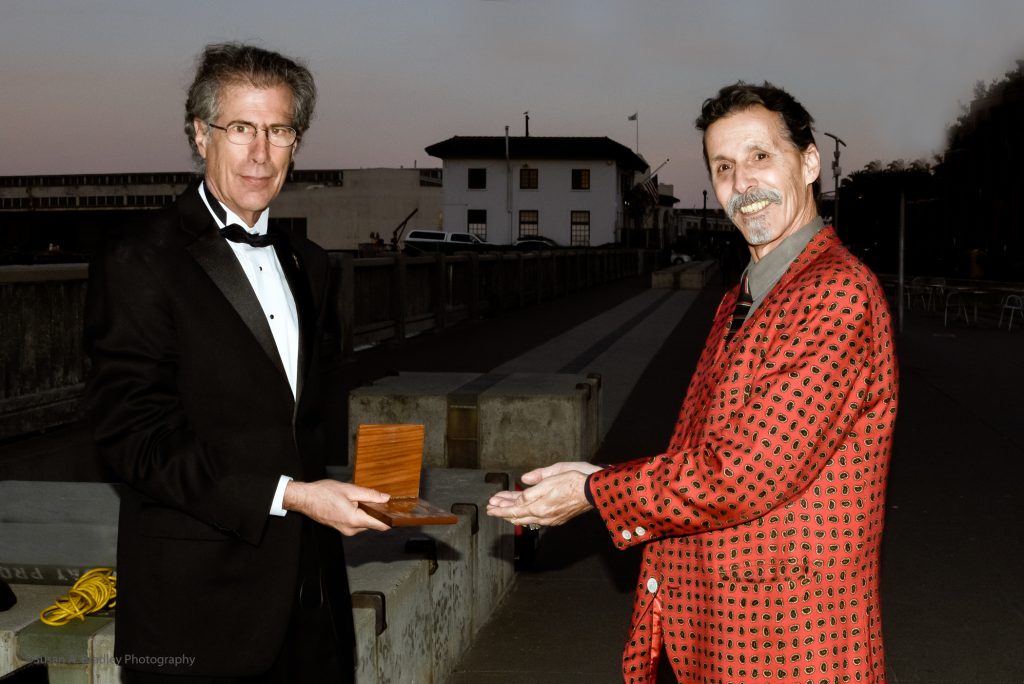 2020 – Michael Moya, MOYAfotogrfx, Governor & Chief Photographer.
Presenter President Steve Shlisky (Silver Circle 2013)

---
2019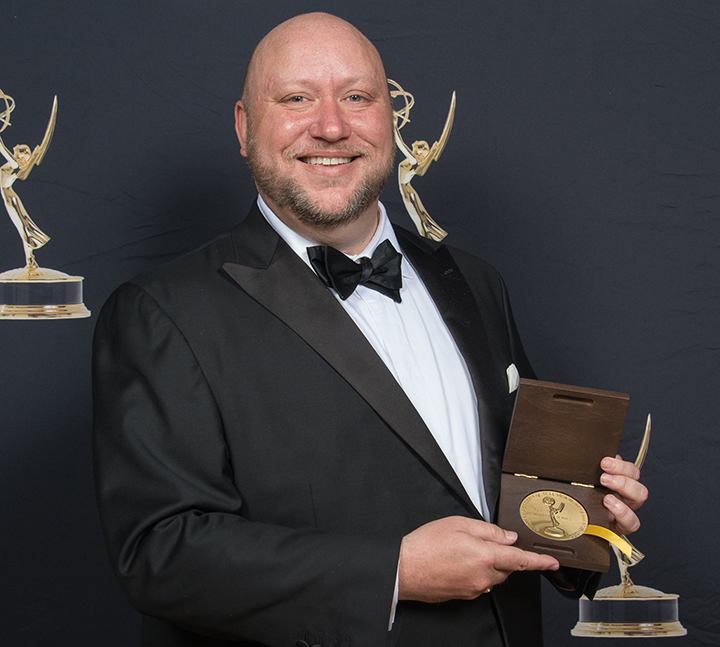 2019 – Mark Pearson, Chapter Legal/Bylaws Chair, Principal Attorney ARC Law Group.
---
2018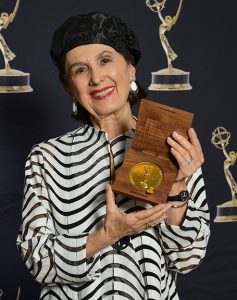 2018 – Diane Paskerian, (Silver Circle 1989) Gold & Silver Circle Committee


2018 – KENT BEICHLEY, Pac12 Net, Governor; ROBERT ERDIAKOFF, KTVU Fox 2, Gala Lighting Designer 20 years; RANDY FORSMAN, KCRA 3, NATAS Board Secretary; WAYNE PHILIPPO, KPIX 5, Gala TV Director, 15 years
---
2017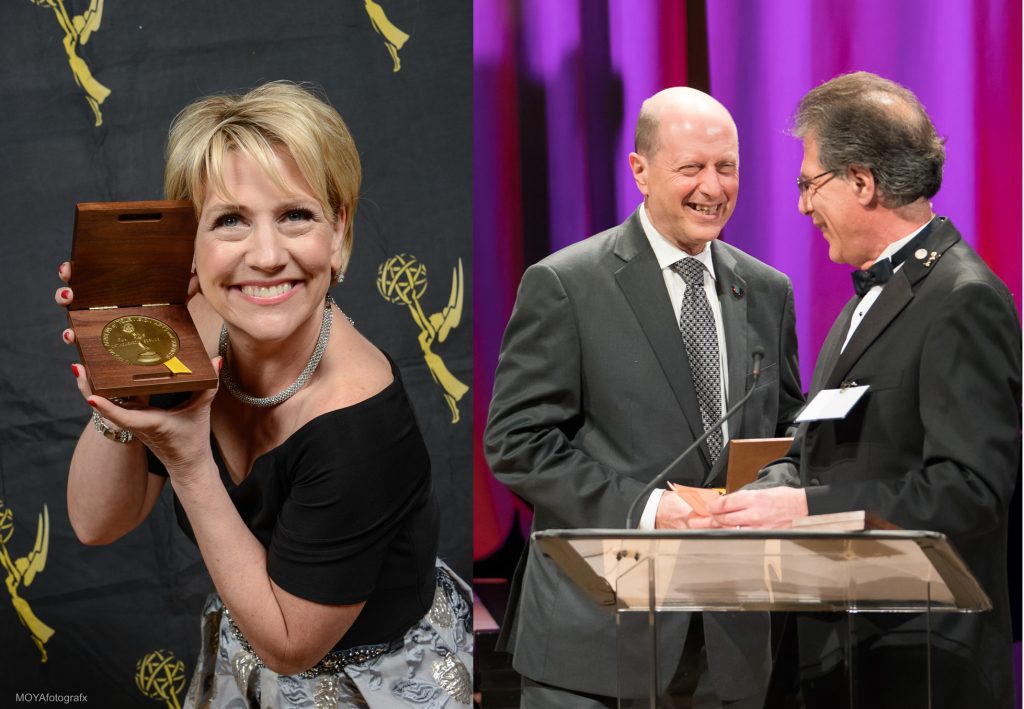 2017 – KIM STEPHENS, (Silver Circle 2014)  NATAS Vice President, Fresno;
PABLO IACUB, NATAS Governor, Sacramento.  Presented by: STEVE SHLISKY (Silver Circle 2014) (NATAS Chapter President)
---
2015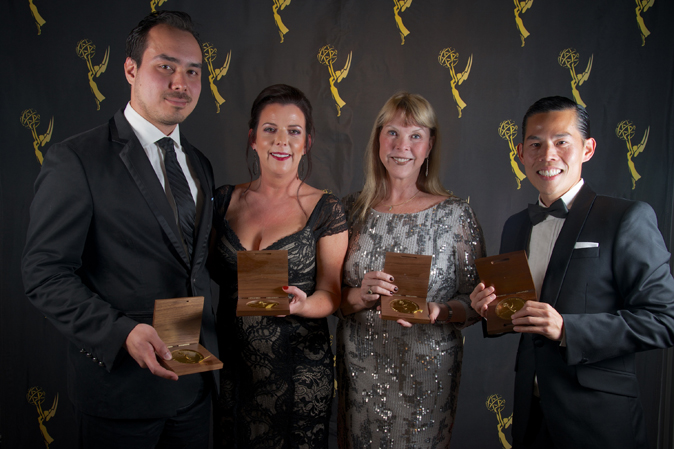 2015 – ANTHONY NIELSEN, TWIT, (Webcast Producer); KAREN SUTTON, Independent  (Emmy® Gala Chair); JOYCE MITCHELL, (Silver Circle 2010) 4U Productions (Governor, Sacramento): DA LIN, KPIX 5 (Awards Vice-Chair)
---
2014



2014 – PATTY ZUBOV, Platonic TV (Marketing Chair); JULIE WATTS, KPIX 5 (Emmy® Gala Chair); KYM McNICHOLAS, Kimerview (Membership Chair);
RICHARD HARMELINK, KFSN ABC 30 (Vice President, Fresno)
---
2013



2013 – CRAIG FRANKLIN, (Silver Circle 2008) retired KPIX 5 (Awards Chair); KEVIN WING, ABC News (Silver Circle 2013. Vice President San Francisco, Off Camera editor); STEVE SHLISKY, (Silver Circle 2014) KTVU Channel 2 (Education Chair) (center) presenter, Chapter President ,KEITH SANDERS; (Silver Circle 2017) (right) JAVIER VALENCIA, (Silver Circle 2012) receiving the past president Emmy®
---
2012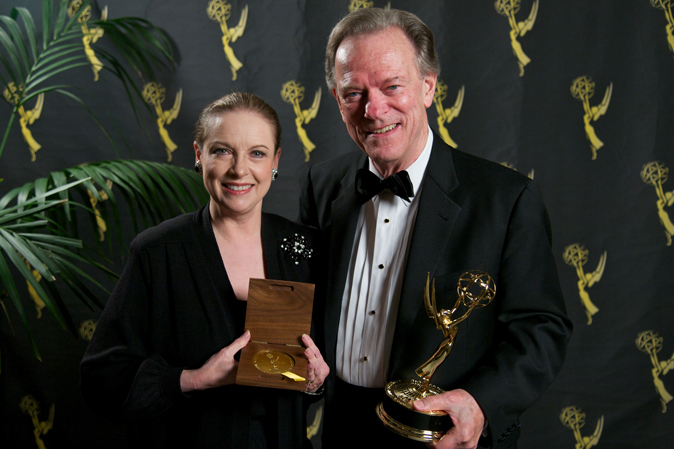 2012 – TERRY LOWRY, (Silver Circle 1996) LaCosse Productions (Gold & Silver Circle Chair) with husband FRED LaCOSSE (Gold Circle 2016, Silver Circle 1988) receiving the Governors' Award
---
2011



2011 – NANCY OSBORN, (Silver Circle 1989) KFSN ABC30 (Vice President, Fresno); PAMELA YOUNG, (Silver Circle 2004) KITV 4 (Vice President Hawaii)
---
2010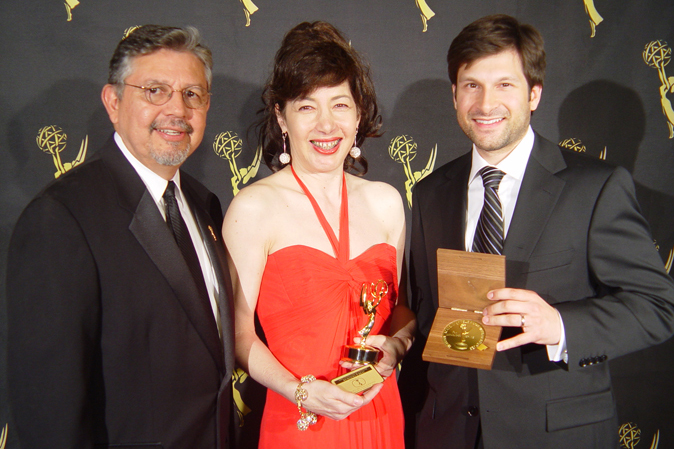 2010 – (right) SULTAN MIRZA, KPIX 5 (Webmaster): (left) presenter, Chapter President JAVIER VALENCIA (Silver Circle 2012); (center) LYNN R FRIEDMAN, (Silver Circle 2010) KGO ABC 7, receiving the past president award
2008



2008 – PETER BORG, KQED 9 (Awards Committee)
2007



2007 – CYNTHIA ZEIDEN, (Silver Circle 2015) Zeiden Media (Program Chair)
2006



2006 – TERRI MARIA AMOS, Cornerstone Productions (Emmy® Gala Chair);
BOB GOLDBERGER, KGO ABC 7 (Off Camera Editor)
2005



2005 – TERRI RUSSELL, KOLO 8 (Vice President Reno) (presenter)
DAVID MILLS, Chapter President
2004



2004 – JOHN MURRAY, JM Productions (Emmy® Event Committee)
(presenter) DAVID MILLS, Chapter President

2003



2003 – JAVIER VAlENCIA, (Silver Circle 2012) KRON 4 (Awards Committee chair)
(presenter) DAVID MILLS, Chapter President

2002



2002 – KEITH SANDERS, (Silver Circle 2017) KICU 36 (Technology Chair);
MICHELE BALL, KBWB 20 (Emmy® Gala Chair)
2001



2001 – LYNN R. FRIEDMAN, (Silver Circle 2010) KGO ABC 7 (Cinema Club Chair); DEANNE MOENSTER, KTVU Channel 2 (Emmy® Gala Designer) (presenter) CYNTHIA ZEIDEN, (Silver Circle 2015) Chapter President
2000



2000 – STEWART HELLER, York Productions; DAVID MILLS, KPIX 5
1999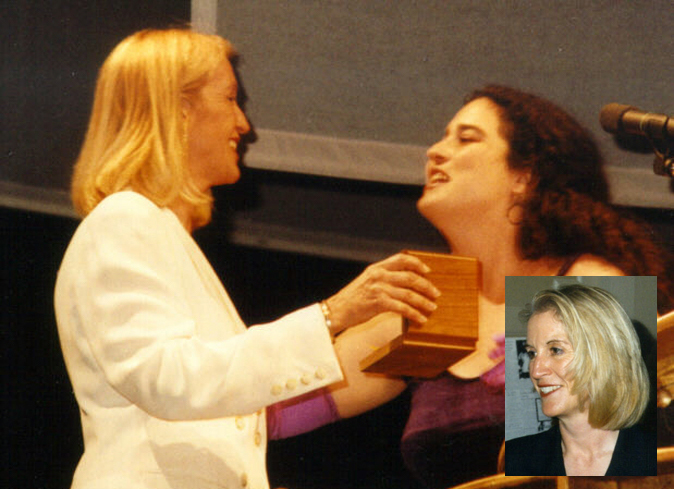 1999 – YVONNE CLEARWATER, NASA Ames  (presenter) CYNTHIA ZEIDEN, (Silver Circle 2015) Chapter President
1998



1998 – GREG GIUSSO, KG0 ABC 7
1996



1996 – ROSE ROBERTSON, Mother Lode Communications (Off Camera Editor)
(presenter) husband DICK ROBERTSON, (Gold Circle 2005, Silver Circle 1988) Chapter Administrator
1995



1995 – ALISON GIBSON, Cool Water Video; GREG SWARTZ, KQED 9; RON LOUIE, (Silver Circle 1997) KTVU Channel 2
1994



1994 – JIM SPALDING, Spalding & Company; GAIL YAMADA, (Silver Circle 2007) Yamada-Jimenez-Brand Productions (presenter) DICK ROBERTSON, (Gold Circle 20105 Silver Circle 1988) chapter administrator
1993



1993 – NANCY BESST, (Silver Circle 1988, Governors' Award 1998) Miss Nancy, Romper Room; JOHN ODELL, (Silver Circle 2003) KGO 7
1991



1991 – BROOKE SPECTORSKY, KTVU Channel 2; DIANE FUKAMI, KPIX 5;
JIM SCALEM, (Gold Circle 2014, Silver Circle 1989) KQED 9
1990



1990 – DARRYL COMPTON, (Silver Circle 1995) KRON 4; SPENCER MICHELS, KQED 9; LINDA GIANNECCHINI, (Silver Circle 1997. Governors' Award 2011) Franklin Mieuli & Associates; FRANK ZAMACONA, Zamacona Productions; (presenter) David Louie (Silver Circle 1995) 
1987



1987 –  KAREN YOUNG, TV Guide; MARTIN SCHULTZ; SUZANNE TONER, KBHK 44;(insert) WILEY SCHMIDT. (Silver Circle 1994) KGO 7
(presenter) STAN BURFORD, (Silver Circle 2000) President
1985



1985 – LORI MORAN; DAVID LOUIE, (Silver Circle 1995, Governors' Award 2015) KGO 7, JUDITH MORGAN-JENNINGS, (Silver Circle 1989) KTVU Channel 2; (presenter) PETER MARINO 
1977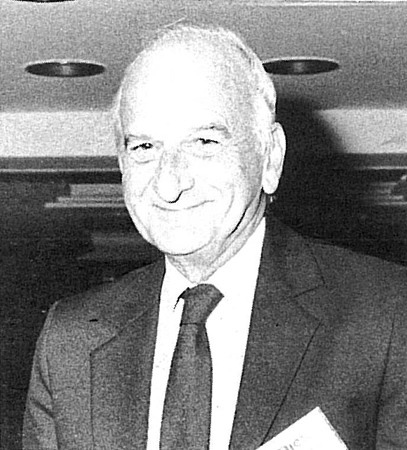 1977 – DICK FERNANDEZ, KGO 7
1975



1975 – SAM EWING, KGO 7
1974



1974 – MARILYN BAKER, KPIX 5; ANDREW STERN, University of California Berkeley
1964



1964 – SHIRLEY TEMPLE BLACK (Silver Circle 1996 Governors Award  1992)
(presenters L to R) JOHN BUTLER, ROD STERLING, LUIS SIMON