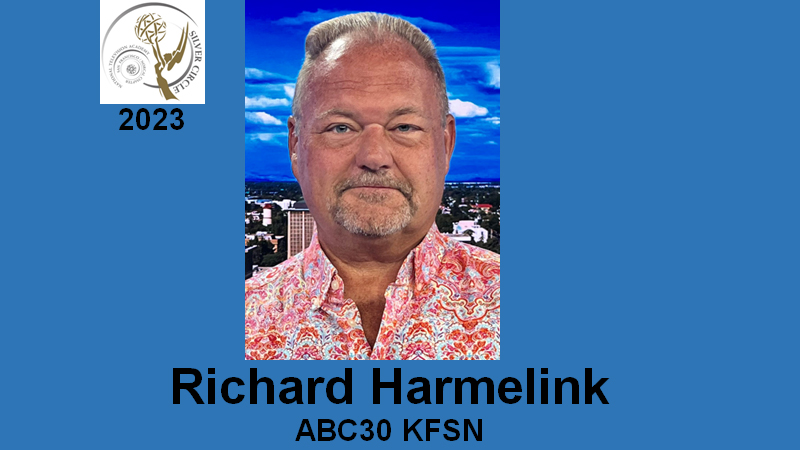 (Governor's Service Medallion in 2014)
Breaking news in the Central Valley and KFSN Photographer Richard Harmelink is there.  Like the good ones, he's a photographer who braves the  unknown to get the shot while always watching out for those around him.
Harmelink is an adventure-seeking, distinguished photographer who shoots,     and edits his own stories. He studied at Cal State University, Fresno and is a multi-Emmy® award recipient. He has worked diligently on behalf of his market to represent Fresno with NATAS, serving as Vice President of Fresno.
For years, he's worked as a Governor while also serving as Chair of the Governor and Officer Nominating Committees and member of the Awards Committee. For his dedication, Harmelink was presented with the Governor's Service Medallion in 2014.