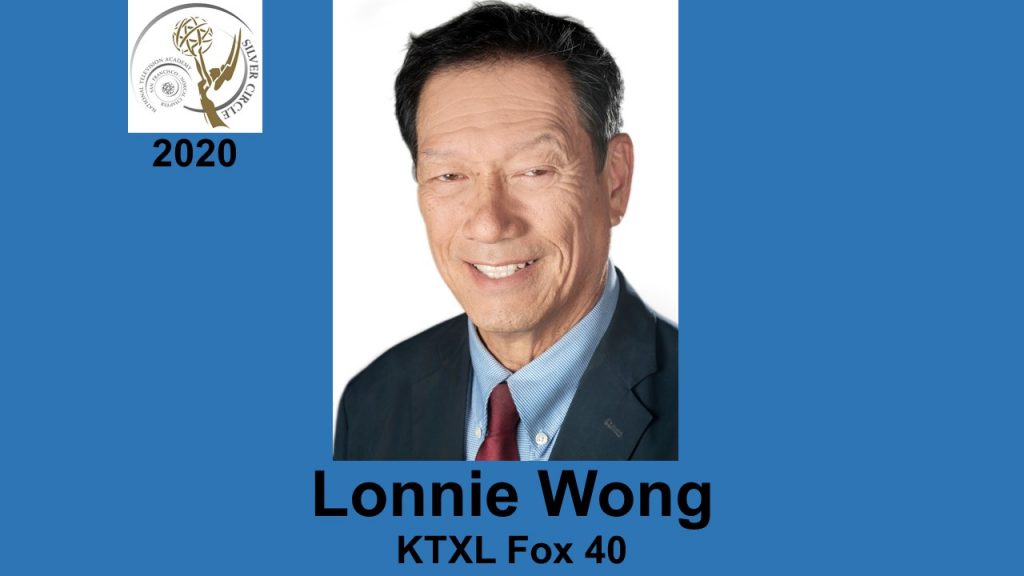 Sacramento FOX 40 Anchor/Reporter Lonnie Wong reports from the trenches,
having covered news for nearly four decades now. He started at Channel 40 before
there was a FOX TV Network, when the primary programming at his station was
old movies and MASH reruns. Wong witnessed the evolution of a single daily
newscast into a sophisticated TV news operation. He helped found the Sacramento
Chapter of the Asian American Journalists Association (AAJA) and has served on
the chapter board continuously since 1985. Wong was awarded a Lifetime Achievement
Award from the National AAJA organization. He's also been recognize by the
California State Assembly and State Senate for journalistic achievement and support
of Asian Pacific Islander communities. Wong started his career in radio at KPFA
covering state politics and began working with TV news film crews. He has covered
the administrations of seven governors beginning with Ronald Reagan.