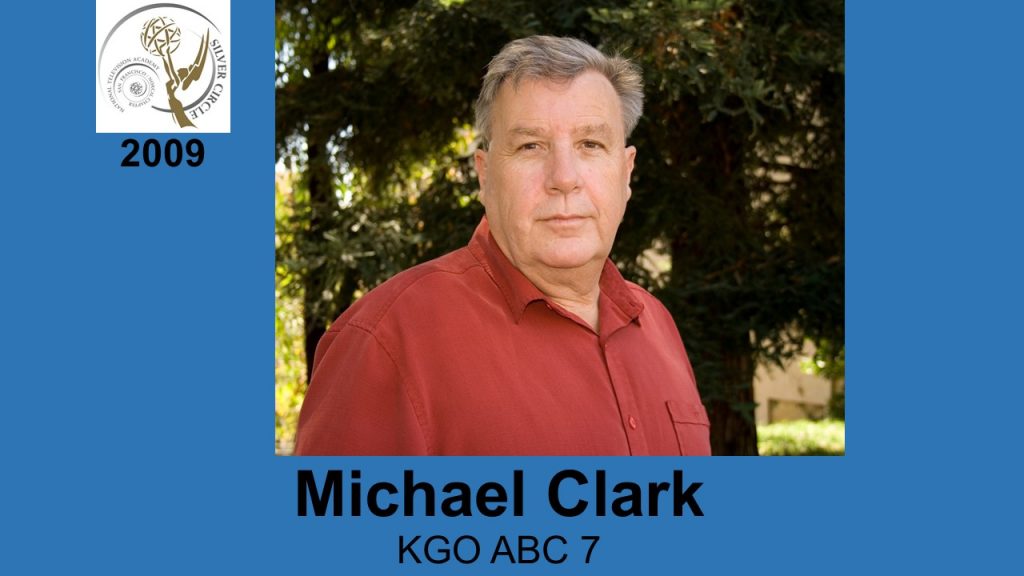 Michael has been a videographer/editor at KGO ABC7 for 33 years.
He started in television in 1974, at KMUV 31 Sacramento. By 1976,
Clark moved to KGO, and was assigned to the station's first ENG truck.
In the 1980s, he started editing, covering major news stories in Northern
California and throughout the world, including: conventions and inaugurations;
efforts to uncover landmines in Afghanistan; Bay Area surgeons
teaching medical techniques to doctors in Russia; and the America's Cup
in Australia. Clark has received Emmy®, APTRA and SFBAPPA awards
and a shared Peabody for coverage of the Loma Prieta Earthquake. He
has mentored KGO interns and produced videos for youth groups, Little
League teams, Heart to Heart and Roots of Peace.