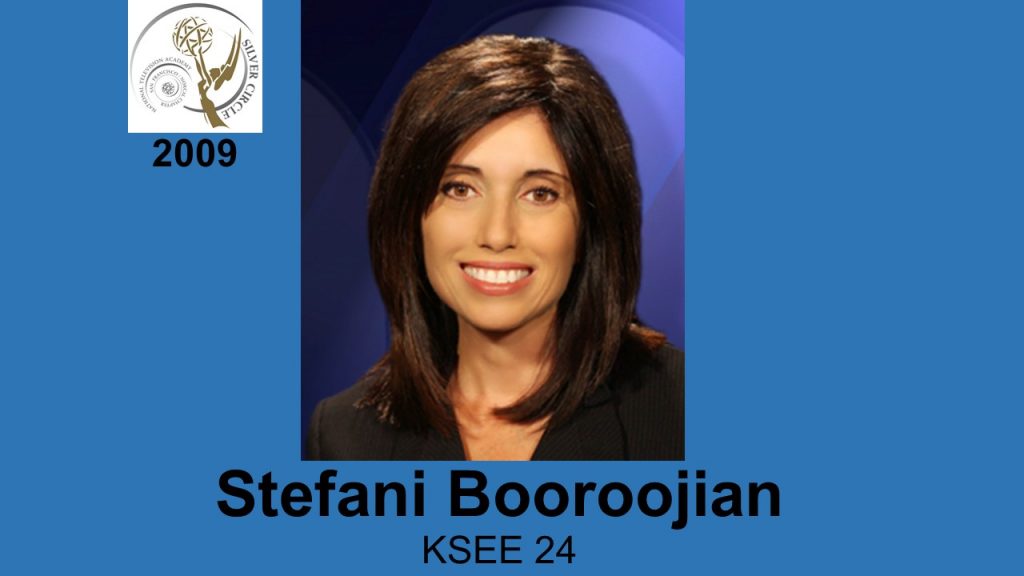 Stefani is a Fresno native and one of the most recognizable names in
KSEE 24 News history. She has been on KSEE for 27 years and at the
anchor desk since 1984. During that time, she has reported on many
changes and events in the Central Valley. While monitoring the daily
news, Booroojian's number one responsibility has been watching out for
people's health and well being. She has been instrumental in bringing
KSEE's BuddyCheck 24 program to the Central Valley, saving lives
through early detection methods and research in the fight against breast
cancer. As the local spokesperson, she has reached more than 45,000
women with her uplifting news stories. Booroojian serves as a role model
for young people, through her school and community speaking engagements.
She has received two Emmy® awards and a distinguished service
award from Fresno State University.