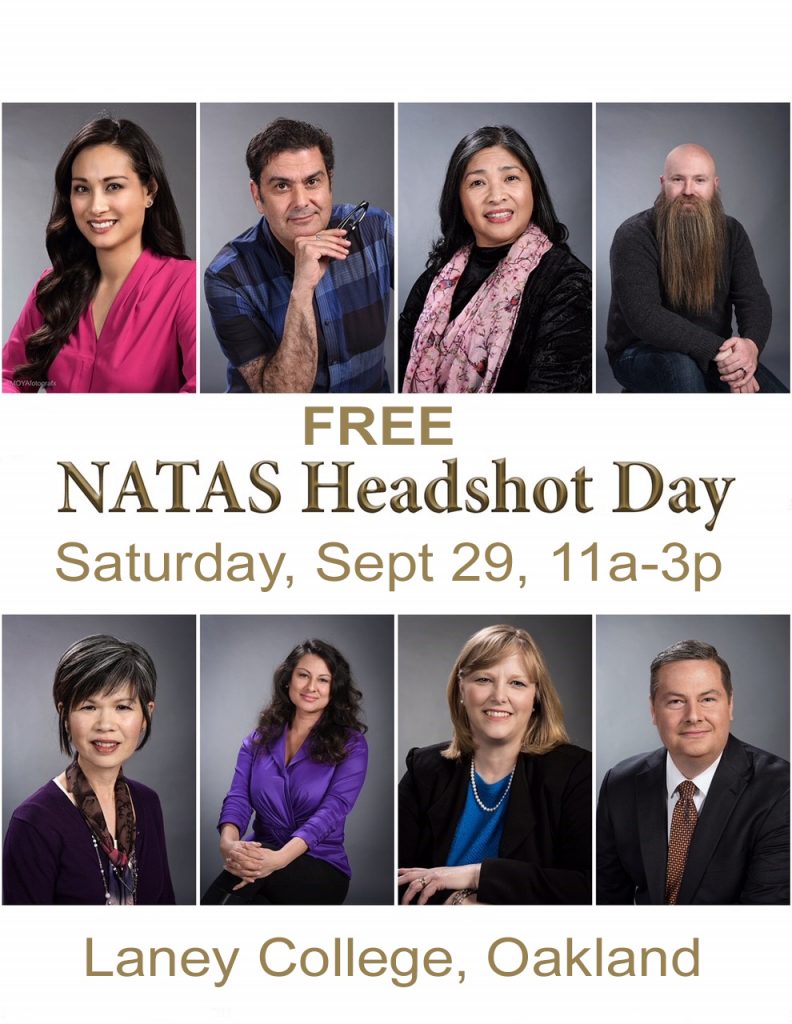 It's that time again for our NATAS membership Headshot Day. What better way to enhance your professional image but with a current professional headshot. Free and complimentary from Michael Moya and the Laney Photography Department, your photography sitting will be your opportunity to shine. As a NATAS member you will have full copyright release of all your photographs. Included will be one retouched photograph of your choice.
For those of you who need special pampering and light makeup, Laney Cosmetology will be offering Free complimentary makeup as well.
We will be scheduling appointments from 11am-3pm September 29, 2018. Location will be in Oakland at the Laney College Photography Department. 900 Fallon, Oakland CA 94607 rm# 162-178.
There will be limited appointments so make sure to schedule your photography sitting.
Please arrive 30 minutes earlier for your appointment if you decide to have light makeup.
For Appointments Contact Michael Moya: moyafotografx@gmail.com