KORLA PANDIT DOCUMENTARY
FREE, Wednesday, July 22, 7pm
Dolby Screening Room, San Francisco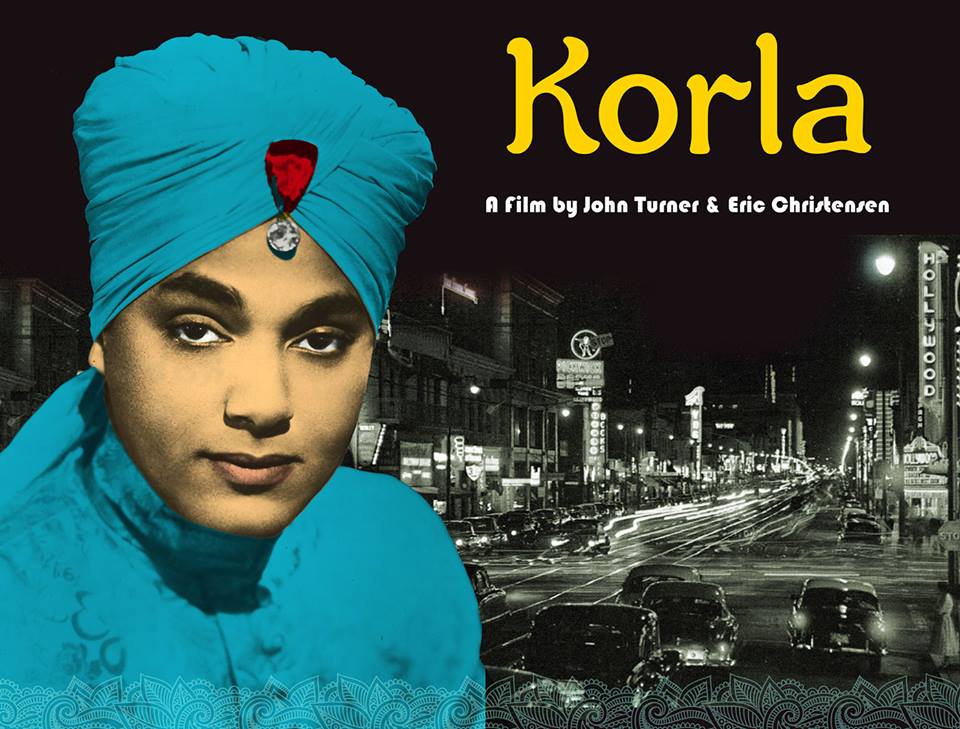 Exotica organist Korla Pandit's is best remembered as a pioneer who appeared in television's first daily all music program, that aired on Los Angeles station KTLA from 1949 to 1951.  Amazingly, over the shows 900 episodes, he didn't speak a single word, yet captivated his daytime audience of housewives with his hypnotic gaze and his theatrical performances of popular tunes and East Indian compositions, played on the newly developed Hammond B3 organ.  Also at that time, Mr, Pandit was the musical director for a children's television puppet program, The Beany and Cecil Show.  Korla also gathered fans here in the Bay area, with shows on KGO TV in 1956 and 1962.  Later, he had a program on KNTV 11.
While he presented himself as an Indian musician from New Delhi, Korla was actuallyJohn Roland Redd, an African American from Columbia Missouri.  Although he appeared in several films, and was the toast of Hollywood, his career ground to a halt when he was replaced by another master of the keyboards, Liberace.  Korla took his secret with him to his grave in 1998, and he is now celebrated posthumously as the first black entertainer to have his own TV show.
You are invited to a FREE screening of the documentary on Wednesday, July 22, 7 p.m. at the Dolby Labs Screening Room, 100 Potrero Avenue, San Francisco.  Meet the producers John turner and Eric Christensen.  Please RSVP to attend.  E-mail:office@emmysf.tv or call 650-341-7786.