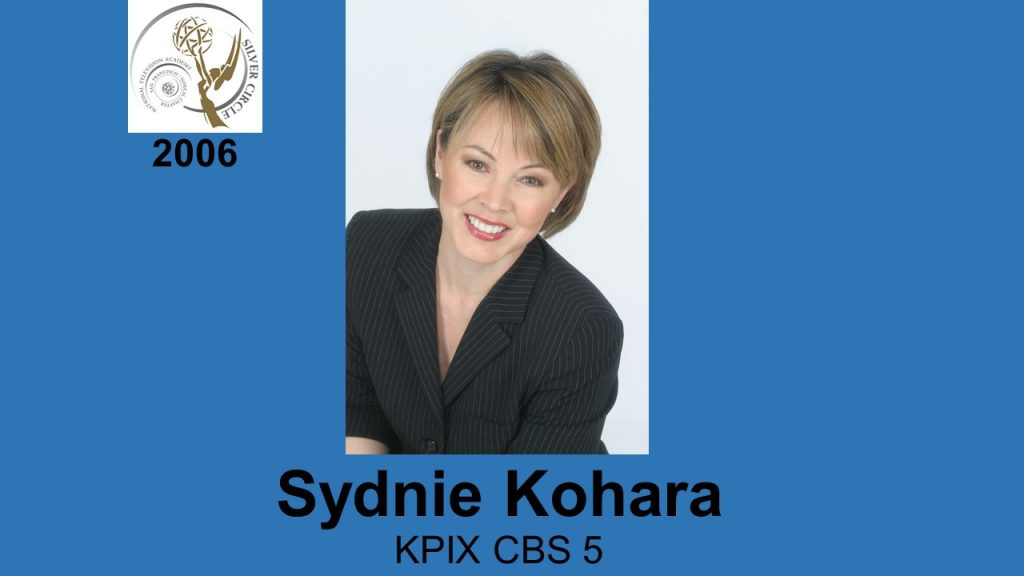 Award-winning broadcast journalist Sydnie Kohara brings years of experience to her position as co-anchor of the CBS 5 Eyewitness News Early Edition, as contributor to CBS 5 specials and as the featured reporter for "Chronicle Watch."
Kohara has lived all over the world she covers. From Tokyo and Hong Kong to Frankfurt, Paris and London, she has provided the latest market news and information on Asian and European corporations for CNBC, NBC, MSNBC and WNBC and other NBC affiliates nationwide. She has also worked at television stations in Sacramento and Montgomery, Alabama. She provided live global coverage of the 1989 San Francisco earthquake to Japan, Europe and Australia for ABC and received a Peabody and an Edward R. Murrow award for reporting excellence.
Sydnie has also received Emmy® nominations and awards from AAJA, RTNDA and SPJ, served as Chief of Communications for the California Department of Alcohol and Drug Programs, Quarterly Chair for the Commonwealth Club, helped found Camp CEO (a Girl Scout-sponsored retreat for at-risk teenage girls) and is in great demand as a speaker and emcee.
A native of Louisiana, Sydnie graduated from Louisiana State University with a B.A. in journalism.