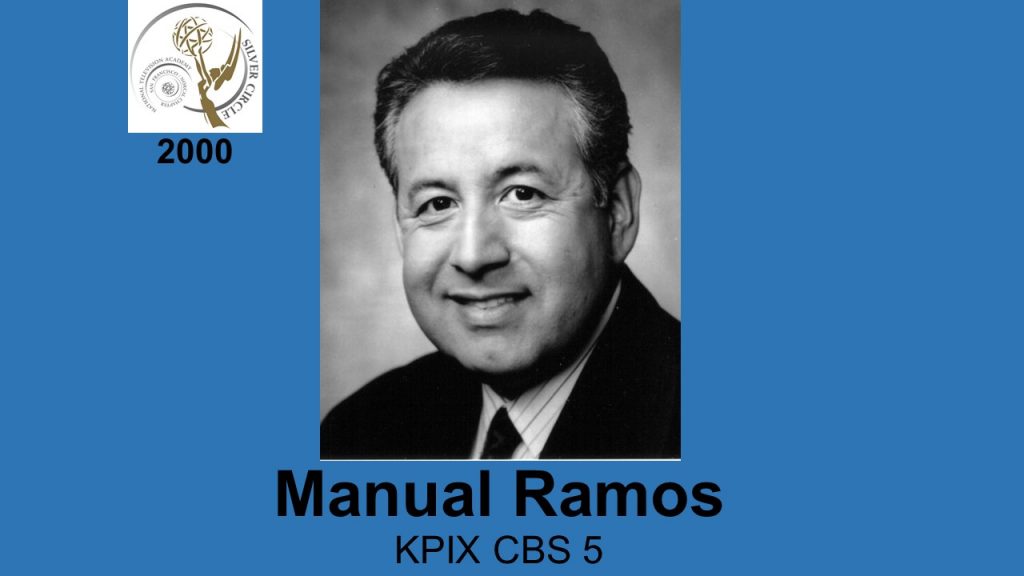 An internship at KNTV-TV in San Jose opened the door for MANNY RAMOS that led to a job as vacation relief reporter in 1974 with KOVR-TV in Sacramento. In 1979, he joined KRON-TV and became their South Bay Bureau Reporter. He became a general assignment reporter for KPIX-TV in 1981 and later served as South Bay Bureau Chief.
Manny is the recipient of a number of awards including an Emmy for Best Live Reporting on the Los Gatos fire; and in 1985, 1990 and 1991 he received Peninsula Press Club awards for news writing, feature reporting and general news reporting.
He serves on the Board of Directors for Latinos in Communication and is involved in raising scholarships for those interested in entering broadcasting similar to the one he received that allowed him entry in the business of television.
assination with numerous follow up stories, and his award winning story of the Sarah Jane Moore attempted assassination of President Gerald Ford.