Podcast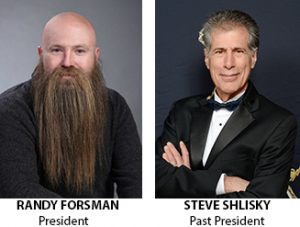 Contact Randy: randyforsman@emmysf.tv
Contact Steve: sshlisky@emmysf.org
A bi-monthly conversation between Randy and Steve with guests of interest to Chapter members
Click on episode to listen
 Episode 6 – September 19, 2021: Mentor Match with Brooks Jarosz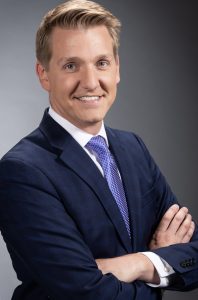 Mentor Match coordinator Brooks Jarosz presents an update to this valuable member benefit. Mentor Match takes television professionals who want to become better in their field and matches them with seasoned professionals in a different market, who are willing to look at their work and provide critiques and suggestions for improvement and perhaps a little encouragement.
Link to Mentor Match Questionnaires:
---
 Episode 5 – September 12, 2021: Chapter VP of Smaller Markets Lexi Sisk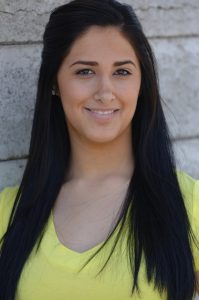 In the Spring of 2019 Lexi started a full service production company with her Husband, Iron Pine Media LLC serving the central valley. She enjoys donating time and using her skills and experience to give back to the television community. Currently an active judge on the Telly Awards Judging Council,Lexi has been with Valley PBS for over a year working as technical crew for live pledge shows and raffle drawings in the studio.
---
Episode 4 – September 5, 2021: Past NATAS President & Author John Odell
John talks about and pays tribute to his parents Elmer & Virginia. Between 1939 and 1944,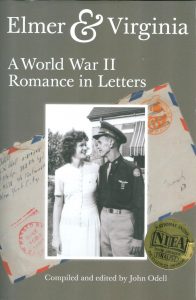 They exchanged hundreds of letters, which sat in shoeboxes for decades, waiting to be read again. Their letters brim with fears, frustrations, dangers, adventures, tears, and joys. They're filled with anecdotes of everyday life and the tenor of the times.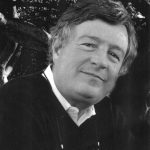 John Odell is faculty emeritus of the Broadcast Electronic Media Arts Department at City College of San Francisco. Prior to teaching, he spent more than twenty-five years in television news as an award-winning video editor, also doing stints as a writer, producer, and reporter. John holds a BA from Columbia University and a Master's in Mass Communications from San Diego State University. A U.S. Navy Vietnam veteran, John served on aircraft carriers as a photo intelligence officer.
"Jukebox" mentioned in Podcast
---
Episode 3 – November 2020:  Call for Entries
interview with Awards Chair and 52 Emmy Award recipient Wayne Freedman.  Learn about the 50th Call for Entries that will be posted December 1st.
---
Episode 2 – October 2020: Diversity
Recorded on September 26, 2020 San Francisco / Northern California NATAS Chapter Podcast hosts Steve Shlisky (Chapter Activities & Programs Chair) and Randy Forsman (Chapter President) speak about the upcoming Diversity Roundtable Zoomcast on October 3. Special guest is the chair of the newly formed Diversity Committee Troy Espera.
Total time 15:26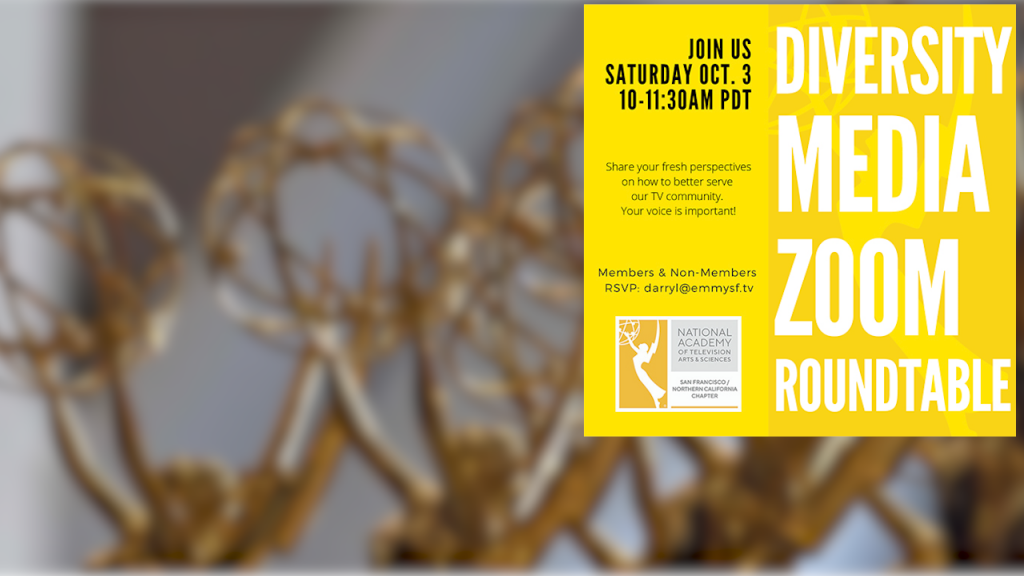 ---
Recorded on September 5th, 2020 / 10:23 Running Time

The first in a series of chats with the NATAS's San Francisco / Northern California Chapter's "Setting Presidents" podcast. Chapter Activities & Programs Chair talks with Newish Chapter President Randy Forsman about his first two months leading the chapter. Randy also reveals the origins and lifespan of his characteristic beard.
 For questions or comments please email:
 Activities & Programs Chair: Steve Shlisky – sshlisky@emmysf.org   
 Chapter President: Randy Forsman – randyforsman@emmysf.tv
---
---