By Joyce Mitchell
Chapter Governor, Sacramento
Living Water International is a faith-based program KCRA 3 Satellite Truck Operator Dave Ramos found through his church. From Sacramento, he travels to third-world countries to help dig and build fresh water wells. Every year, 360,000 kids under the age of five die from unsafe drinking water.
Most recently, Ramos went to Haiti.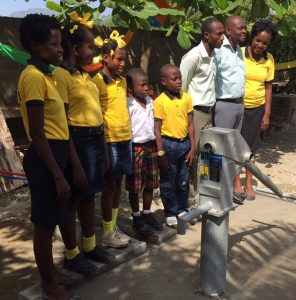 "I learned about Living Waters International and thought that's a mission trip I could really get behind, digging a clean water well," said Ramos. "Americans, they all think we're like rock stars. The people were immersed in the project and so excited to see us. This was a planned event. They knew we were coming and it was a great time."
Ramos had the trip planned well in advance. What he had not counted on was Hurricane Irma blasting through Florida. "The hurricane hit, and yeah,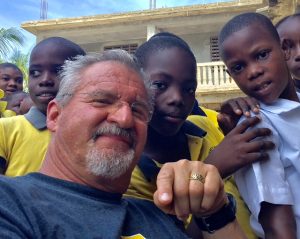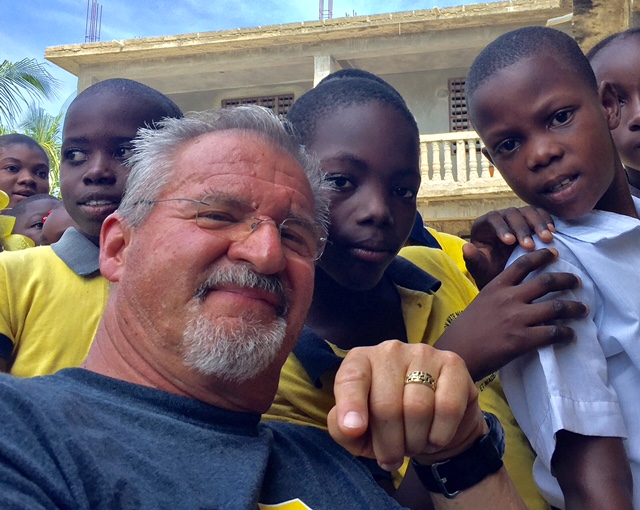 I am the go-to guy for Hearst on these projects," said Ramos. Hearst Corporation owns Sacramento NBC affiliate KCRA.
"I'm the extra guy to run the satellite truck. It was actually good because it acclimated me to the hot and humid weather," said Ramos. At one point, Ramos stepped in to do a phoner for KCRA's 5 o'Clock newscast.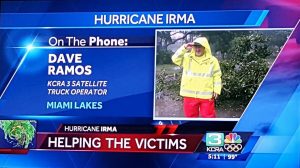 Home from Florida about a week, Ramos boarded a flight for Haiti. "Experts encouraged us to hang out with the kids, grab a soccer ball, grab a jump rope, give them Frisbees," said Ramos. "The kids had never seen a Frisbee before."
Living Water International started in 1990 in Houston. Since Ramos has gotten involved, Haiti became his seventh destination for digging wells. The organization maintains that everything begins with water and aims to provide millions of thirsty people with safe water in order to save lives and ultimately transform communities.
"The well is a symbolic thing," said Ramos. "We leave and do what they will really remember, and that's the time we all hung out together." Among other countries Ramos has travelled to with Living Water International include Honduras, Nicaragua, and Guatemala. "It's back to Guatemala for me next year."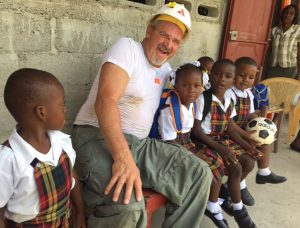 While Ramos was in Haiti, kids were also educated about sanitation and hygiene. And when the education and digging are done, at the end of the day, volunteers return to a compound they call home for a week. "It's one week, even though you're now in a third-world community; it's a chance to get off the grid for a while," Ramos said. "We're all encouraged to leave cell phones behind but that's hard. Everyone wants to share pictures."
Ramos said the compound brings like-minded people together. "We get to play cards and laugh," said Ramos. Comparing it to an adult camping trip experience, Ramos said that these trips provide a rare opportunity to feed his soul. "You end up getting a lot out of it for yourself than you ever expected."