FUSION OF ART AND SCIENCE ON MARCH 10 AND 11

By Keith Sanders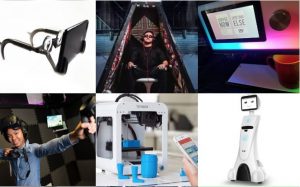 Our Academy celebrates excellence in television arts and sciences. The San Francisco Worlds Fair Nano is a kindred spirit to our organization. It's a two-day event that revels in the fusion of art and science. As a NATAS member, you can save 25% off the admission fee for yourself and a guest.
There's something for everyone at World's Fair Nano. Fly drones in the Drone Zone, ride electric skateboards in the Ridables Racetrack, stop by the Technology Playground to enjoy futuristic technology you've probably only read about. There are climbing structures, commercial booths, food trucks, virtual reality games, futurist talks, live music and the Augmented Reality Art Gallery.
Worlds Fair Nano is a cross between Maker Faire and indoor county fair. It takes place Saturday, March 10th and Sunday, March 11th at Pier 48 in San Francisco. 

To receive the NATAS 25% discount for you and a guest, email darry@emmysf.tv. Then Enter Promotional Code for NATAS members on this page.