An Unprecedented Event: The 2020 Emmy® SF Virtual Awards Gala
7pm June 6, 2020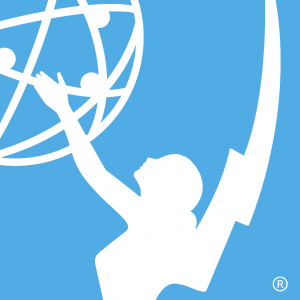 We're just a few days away from the big night and you might be wondering – how are we actually going to attend the Emmy® Award Gala this year?
Like many events and broadcasts these days, our show will include elements of streaming, zoom, social media and crowd-sourced content. Each virtual platform and element was intentionally chosen to replicate some element of the live event.
While we wish we could gather in person, we've been working hard to produce a virtual awards show for you with as much elegance and camaraderie as our live gala.
The show will begin at 7pm sharp on June 6, 2020.
MULTIPLE PLATFORMS
For the best interactive experience, we hope you'll attend the 2020 Emmy SF Virtual Awards Gala using multiple screens and devices so that you can watch the main show on our YouTube channel – EMMY SF TV while live-commenting on our Facebook Page – EMMY SF TV.
If you're one of our 452 nominees, we hope you'll also join our VIP Watch Party on Zoom. Nominees will receive a separate email with log-in instructions.
Everyone else can watch both the live show and the live zoom feed side by side on our website, EmmySF.TV. 
On Emmy Night we'll be posting an Emmy® Award Show Rundown at EmmySF.TV so you'll know exactly what time your category is coming up. In addition to a real-time scrolling rundown, you'll be able to download a rundown and a copy of the commemorative program which names the nominees.
If you have a smart TV with a YouTube app, we encourage you to watch the show on your big screen at our YouTube channel – EMMY SF TV. 
While we'd love for you to post and share on all social channels with our Emmy-night hashtags #EmmySF2020 and #EmmySFAtHome, we're hoping you will specifically join us on Facebook for live commenting and chat during the show.

ACCEPTANCE SPEECHES
It was important that we keep the excitement of the live reveal and give each recipient their moment in the spotlight. So this year, in lieu of live speeches, we asked nominees to submit acceptance clips in advance. The variety and creativity of the segments you submitted are sure to add many unique and fun moments.
If you didn't submit a speech, we encourage you to post one on Emmy Night on social media along with a link to your entry and #EmmySF2020 #EmmySFAtHome. 
If you did submit an acceptance clip that airs Saturday tonight, we'd love for you to post a copy of that too, along with a link to your entry and our hashtags.
Congrats to all the nominees! We can't wait to see you all (virtually) at 7pm on June 6th!