HERE'S WHAT YOU NEED TO KNOW

By Wayne Freedman
Chapter Awards Committee Chairperson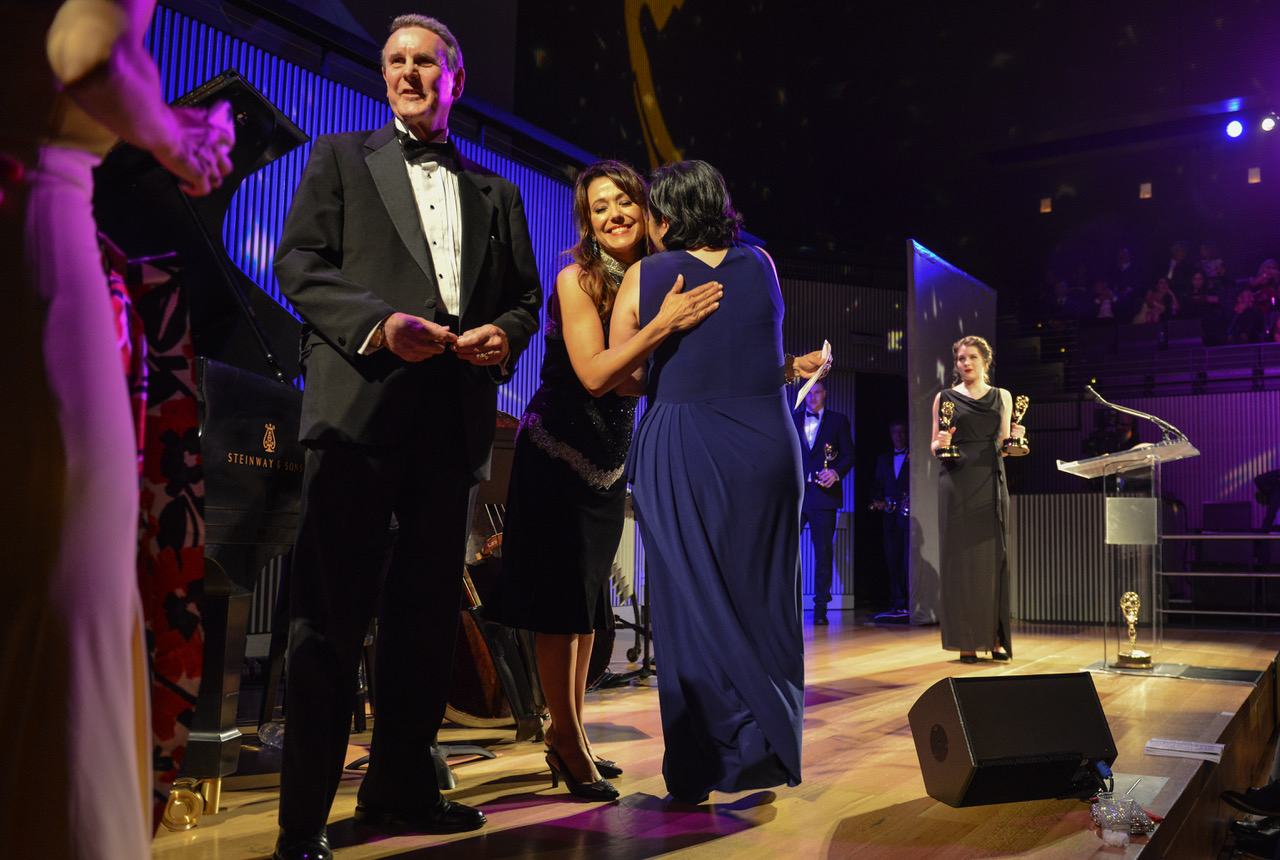 Congratulations! With your Emmy® Award nomination, The National Academy of Television Arts & Sciences has recognized your excellence. A nomination is an award in its own right.
With more than 1,000 total entries this year, in both the Spanish and English contests, we have 277 nominations and 94 recipients. When your name appears on the Program and you hear it called, you earned the honor.
Having anointed the few, it is time to enjoy the evening.
Our Gala returns to the SFJAZZ Center on Saturday, June 2, beginning with a reception at 5:00 pm. We'll have live music from the classy Marcus Shelby Trio in a theater designed to properly present their acoustic delights.
You can purchase tickets for you, your family, friends, and colleagues on our AWARDS PAGE. Pricing ranges from $100-$120 depending on seat location. If you want to sit together in a group, buy tickets by selecting seat numbers at the same time. Purchase before May 24th and save $10 per ticket.
Additionally, our Chapter has arranged for an Emmy® attendee discount at a popular Union Square hotel. Contact Darryl@emmysf.tv and he'll send you a special Group booking link, so you can stay later at the Gala and take advantage of the proximity and the discount.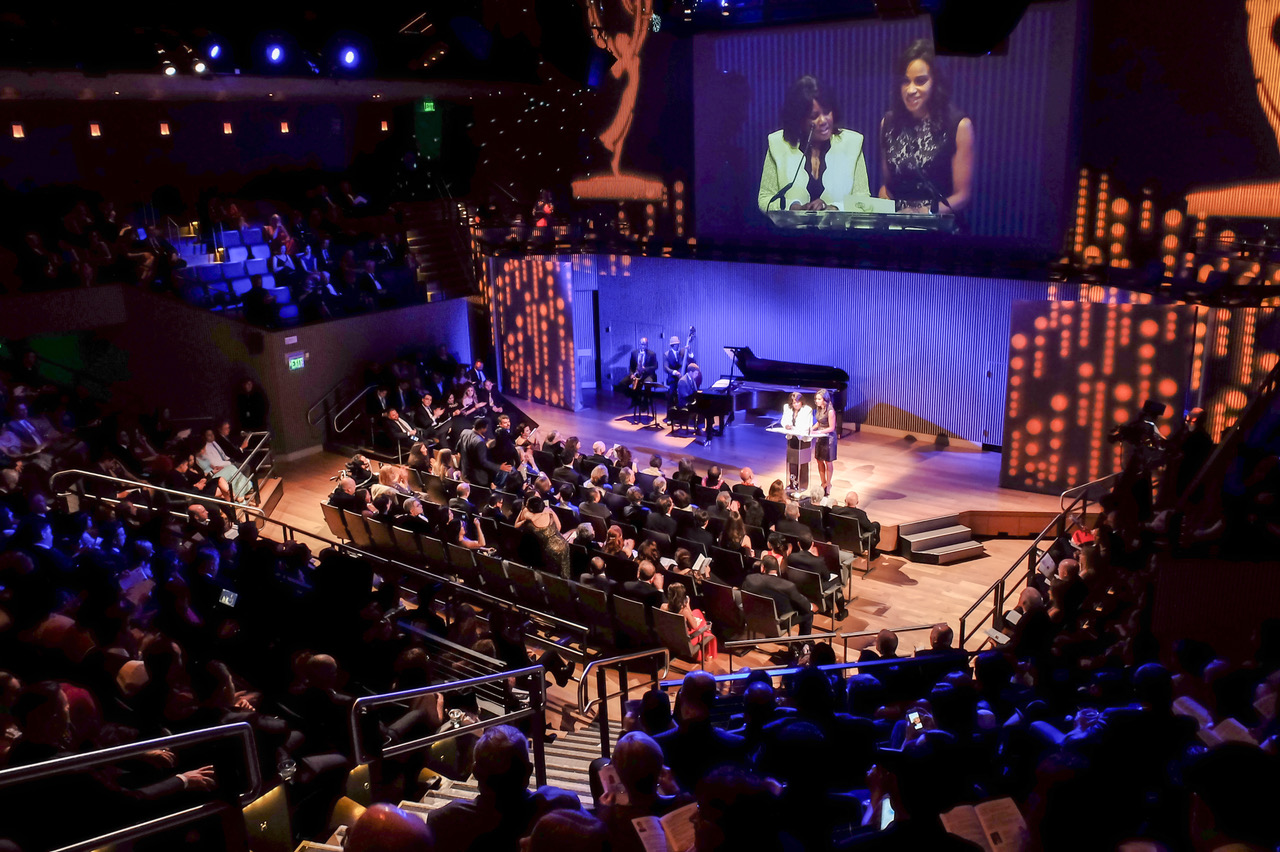 If you have attended the Gala before, you know it can be an exciting and extended evening. We'll quicken the pace for you by providing plenty of delectable edibles just outside the theater doors.
Should you wish to dine at the B-Side Lounge inside the SFJAZZ Center, make reservations on Open Table or call 415-287-6599.
To keep the program moving inside the theatre, nominees should make certain to be near the stage in a designated waiting area just before we call your category. We will limit recipients to one speech on stage for the first award. Make that first and only on-stage speech a good one. However, every time you are fortunate enough to receive a statuette, you can make supplemental speeches from the Red Carpet. Again this year, both the On-Stage Ceremony and the Red Carpet Interviews will be Webcast live!
After a long and distinguished career that continues after 52 years, KGO-TV ABC7 reporter Vic Lee will receive the Governors' Award.
The Chapter will present two Governors' Citations this year, to Kopi Sotiropilos and Kim Stephens of Fox 26 in Fresno.
Additionally, our Chapter will formally thank Kent Beichley, Randy Forsman, Wayne Philippo, and Robert Eridakoff. They will receive Governors' Service Medallions for their many years of extraordinary behind-the-scenes work with NATAS.
It is worth noting that Emmy® entry scores skewed generally higher this year, reflecting the quality of your work. Entries are judged by other NATAS chapters across the country. In determining nominations and recipients, the Awards Committee looks only at columns of scores, considering each on its own merits. It's a blind scoring process. The panel does not know correlations between columns and categories.
This year, the highest score tallied an almost perfect 95.71 percent.
Maybe those numbers belong to you.
Complete list of Emmy® Award Nominations here.