Gold & Silver Profiles
by Kevin Wing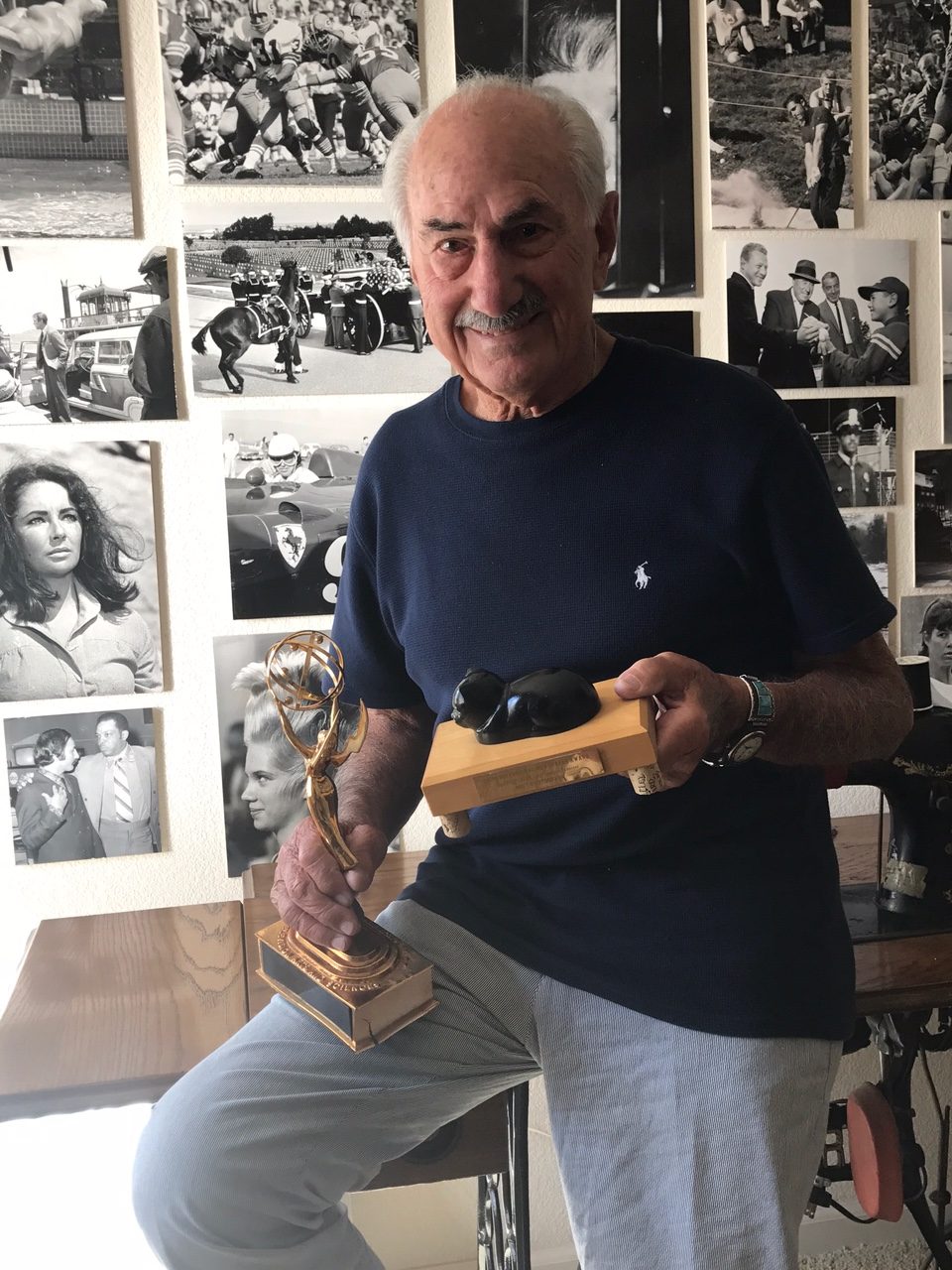 Back in 1950s San Francisco, future television news cameraman Fred Pardini would ride in the backs of ambulances as a young newspaper photographer, snapping photographs of whomever would be laid out on a stretcher on the way to the hospital. Whether it was a gunshot victim, fire victim or someone hurt in an automobile crash, he was on it. And then, he would be allowed to follow the victim into the operating room to snap a few extra pictures more, while in there.
Not much privacy back then, whether you were a criminal or a law-abiding citizen who just happened to get in a car crash and lived to have a photograph taken for posterity.
"Can you imagine, today, riding in a city-owned ambulance on stories like that and not have to worry about repercussions about privacy? How things have changed," Pardini says.
It was an auspicious beginning for the San Francisco native. Pardini, who was inducted, in 1997, into the Silver Circle of the San Francisco/Northern California Chapter of The National Academy of Television Arts & Sciences, was still years away from entering the world of television news.
Born and raised in San Francisco – "a true San Franciscan", Pardini says – he attended Balboa High School.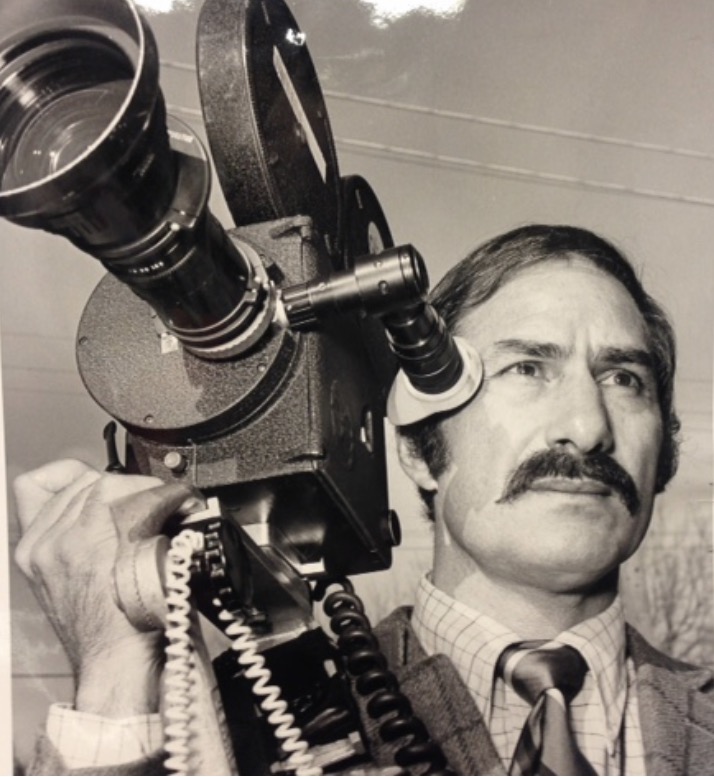 His very first photograph assignment, at Balboa, was memorable. Former First Lady Eleanor Roosevelt was in Oakland one day, and Pardini's editor at the school's newspaper sent him to the East Bay to get a photo of her.
Pardini got the shot, and he raced back to school in San Francisco. Along the way, he was pulled over by a motorcycle officer for speeding on the Bay Bridge.
"That was my introduction to photojournalism," he says.
Graduating from Balboa in 1947, it was off to San Francisco Junior College (today's City College of San Francisco). Though Pardini had already been exposed to photography, he wanted to be an artist.
But, he soon realized photography would be his career.
After college, Pardini got his start as a photographer for the San Francisco Call-Bulletin. That was in 1955. After a few years there, Pardini joined the staff at the San Francisco Examiner.
"The Examiner was THE paper," he says. "We were the top paper in town. It was a privilege for me to be there."
Day after day, Pardini plied his trade, and always with two or three cameras hanging from his neck. He had been making a name for himself in the Bay Area journalistic circles, and by 1963, was honored by the San Francisco Press Club for taking the best photograph of the year.
After nearly 10 years as a newspaper photographer, Pardini had nearly covered it all as far as local news in San Francisco was concerned. He also had the fun assignments, too, like the day he met actress Elizabeth Taylor. He got the opportunity to photograph the actress.
"She was beautiful," he says. "I will never forget that day."
From covering local news to meeting celebrities like Taylor, Pardini would soon come to a crossroads in his career.
In 1966, Pardini left the newspaper business and went into the television business, the medium of the future.
He was hired at KGO-TV in San Francisco by then-general manager, David Sacks, who, at that time, was also this Chapter's president.
"He was a great guy", Pardini adds. "Like working at the top paper in town, it was an honor to work at the top television station in town, too."
After several years at KGO-TV, Pardini ventually became "chief cameraman of film crews" (that's right, film), from 1970 to 1982.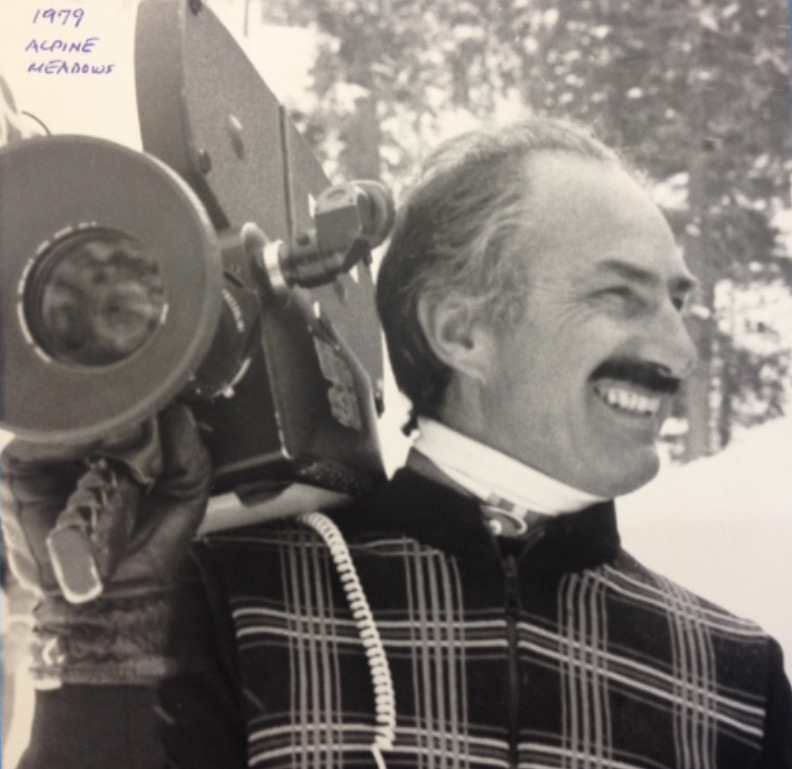 That span of 12 years in the Bay Area would eventually become one of the most eventful in local news, from the kidnapping of newspaper heiress Patricia Hearst in 1974 and the attempted assassination of President Gerald Ford in San Francisco the following year to the Guyana tragedy in 1978, and only days later, the assassinations of San Francisco Mayor George Moscone and Supervisor Harvey Milk.
Pardini spent a lot of time on the Hearst story.
"It was a daily occurrence," he says. "We went down the Peninsula to Hillsborough almost every day to cover the family news conferences." The Hearst estate was in Hillsborough.
As the Hearst kidnapping and the saga of the Symbionese Liberation Army moved from the Bay Area to Los Angeles, KGO-TV sent Pardini and reporter Ed Leslie to southern California to cover the continuing story there.
The day they arrived, Pardini and Leslie were in the KABC-TV newsroom when they heard the police scanners blaring.
They were listening to history being made. They would soon be filming history.
"Ed knew L.A. very well, so we headed out on our own to the scene of what we were listening to on the scanners," Pardini says. "As it turned out, it would be the now-famous shootout between police and the SLA, and that house that erupted into an inferno."
Pardini has covered it all. He has covered nearly all of the major news events in the Bay Area. In 1975, he was honored with an Emmy Award for cinematography. Of significance is the fact that Pardini, to this day, is the only photojournalist to have received the San Francisco Press Club Award for a still photo and an Emmy Award for film.
Known for his hard work and dependability, Pardini is also known for having been smartly-attired when he was a cameraman for KGO-TV.
"I always dressed up," he says. "Sometimes, people would walk to up me and think I was the reporter."
His leadership among his camera peers would eventually lead Pardini to become president of the San Francisco Bay Area Press Photographers Association, a position he held for nearly a decade.
Finally, in 1998, and by then in his mid-60s, Pardini decided it was time to retire after 32 years at KGO-TV.
At home in Alameda, the walls are adorned with memorabilia from his colorful career, including the famous photo of Elizabeth Taylor that he snapped. His single Emmy from 1975 is placed and centered above the fireplace for any house guest to see.
Pardini still gets to San Francisco once in awhile, but not to work.
"Bonnie (his wife) and I head over to the West Oakland BART Station every once in awhile and take a train into the city. We'll have dinner over there and see a show."
An avid golfer, and now in his 80s, Pardini plays twice a week.
"I keep active," he says. "I love the game."
Reflecting back on his career in television news, Pardini is grateful for it all.
"How fortunate to be blessed with something you really love to do," he says. "It was a great career."
Kevin Wing has been authoring Off Camera's "Gold & Silver Circle Profiles" series since 2007. Serving on the Board of Governors of the San Francisco/Northern California Chapter of The National Academy of Television Arts & Sciences since 2010, Wing is a two-time Emmy Award-honored journalist with KNTV NBC Bay Area. He was inducted into the Silver Circle in 2013.