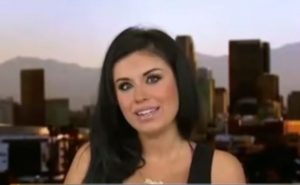 Kinsey Schofield is leaving Phoenix ABC affiliate KNXV for Sacramento's KMAX where she will co-anchor Good Day Sacramento's weekend editions. Schofiled has been with KNXV for the last year as a digital reporter. Before that she worked for various outlets commenting on lifestyle, films, and culture and also covered the high profile murder trial of Jodi Arias. Over the years, she's appeared on Nancy Grace's HLN show and Greg Gutfeld's former Fox News show RedEye.
Ed Chapuis, news director at KTXL in Sacramento, joins KGTV in San Diego as news director.
Dion Lim joins KGO-TV in San Francisco as weekend anchor, relocating from WTSP Tampa/St. Petersburg.
Danielle Radin, a multimedia journalist at KRCR in Redding, joins KNSD in San Diego, same capacity.
Tell Us if you have information about someone in our Chapter who is ON THE MOVE!
Write to Off Camera Editor Kevin Wing at kevin@emmysf.com