By Joyce Mitchell
Chapter Governor, Sacramento
KCRA Reporter/Weekend Anchor Leticia Ordaz is launching an important new endeavor near and dear to her heart. A mother of two little boys, Ordaz believes it's important to preserve the Spanish language in her family. "I don't want my children to lose or forget this part of their culture/identity," said Ordaz. So, she has undertaken a big project. She's set-up a publishing company and writing a bi-lingual children's book.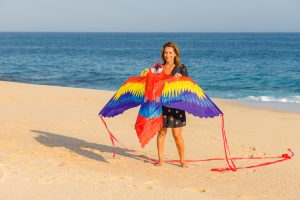 Ordaz wrote her first book in 2018. It was a story about her two children. Initially, she was seeking out a major publisher. Then, she decided to publish it herself. She set up a small publishing house called Cielito Lindo Books, LLC. She wanted to make sure the picture book would be bilingual and that the characters would stay true to her vision.
"If more children look like them in books, they and other kids will be proud of their culture and want to learn Spanish," said Ordaz. "It's honestly a challenge to get kids to keep speaking Spanish when many of their friends don't speak it. Even children who aren't Latino should be exposed to this beautiful language."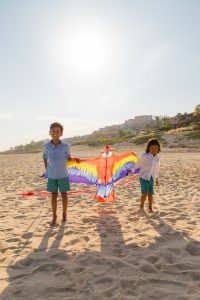 Her bilingual picture book is called The Adventures of Mr. Macaw and Ordaz expects it to be out and available for purchase in spring of 2020. It's a story for children ages four to eight years old and emphasizes a bond between two brothers and their magical kite, Mr. Macaw.
Ordaz said that the book showcases many universal connections that will resonate with children and those who read it with them. "It portrays the love of family," said Ordaz. "It illustrates how we are linked together through how life happens to us. Most of all, it is a journey where we see that it matters how we respond to what happens to us."
A Latina mother of two bilingual boys, Ordaz said that she sees the importance of having more bilingual books for children. Ordaz became a mother seven years ago and has been a broadcast journalist for two decades. She grew up in Sacramento and said she was prompted to become an author after learning that only seven percent of all children's books are written by people of color.