17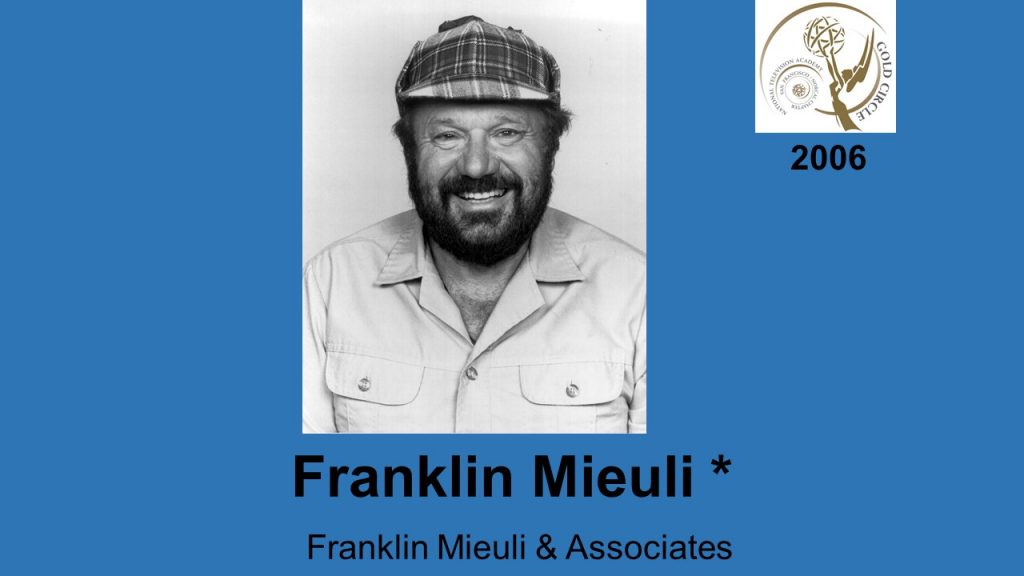 During his colorful 56 years in the Northern California sports broadcast industry, Franklin Mieuli has been a remarkable pioneer, bringing major sporting events to Bay Area fans.
The Bay Area native graduated from college in 1949 and went to work in the advertising department of the San Francisco Brewing Company, sponsors of the 49ers radio broadcasts. In 1954, Franklin produced the first 49'ers telecasts and in 1956 he formed Franklin Mieuli & Associates (FM&A). He acquired radio and TV production rights to the Giants and Warriors, engineered games for the A's and Raiders and produced the radio coverage of the 1960 Winter Olympics at Squaw Valley. In 1962, he became the first sportsman with ownership in three major sports franchises in one area: the 49'ers, Warriors and Giants. In 1987 he became the first and only sportsman to own an NBA team for 25 consecutive years. He also owned radio stations KPUP & KTMX.
His company still handles engineering for over 30 professional and collegiate sporting teams throughout the U.S. and Canada. Franklin also owns Hi*Speed Duplication and Franklin Mieuli Sports Enterprises. His love of sports has brought him five Super Bowl championship rings and one NBA World Championship.