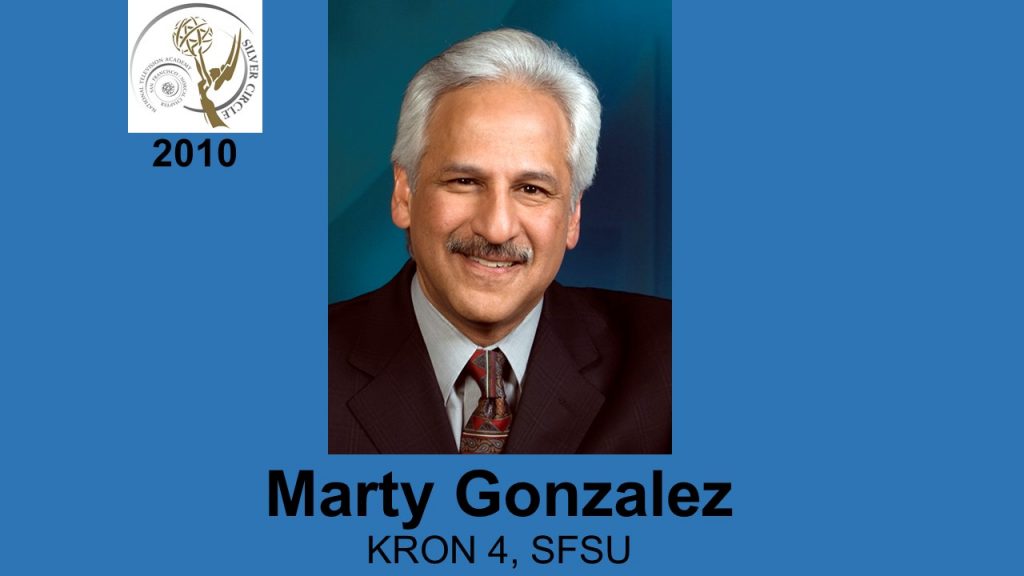 In addition to his work at KRON 4, Marty Gonzalez is a Professor
and Academic Advisor in the Broadcast and Electronic Communications
Arts Department at San Francisco State University. Prior to being named
Daybreak weekend anchor in 1996, Gonzalez was a general assignment
reporter for KRON 4, the East Bay Bureau chief for KGO-TV and a
general assignment reporter and Producer/Host of De Colores (a
monthly public affairs show exploring Latino issues) at KCRA in Sacramento.
Gonzalez has traveled the U.S. and the world to cover: Pope John
Paul II; NASA; the gray whales migration; the 1985 Mexico City earthquake;
the Northridge earthquake and Alaska's 25th anniversary of
statehood; special reports and documentaries from China and Cuba.
Gonzalez' reporting on the Loma Prieta earthquake in 1989 contributed to
KGO's Peabody Award. He has also received awards from the Society
of Professional Journalists. His community involvement includes: The
Contra Costa Food Bank; The Contra Costa Crisis Center (suicide
prevention) and the National Association of Hispanic Journalists.