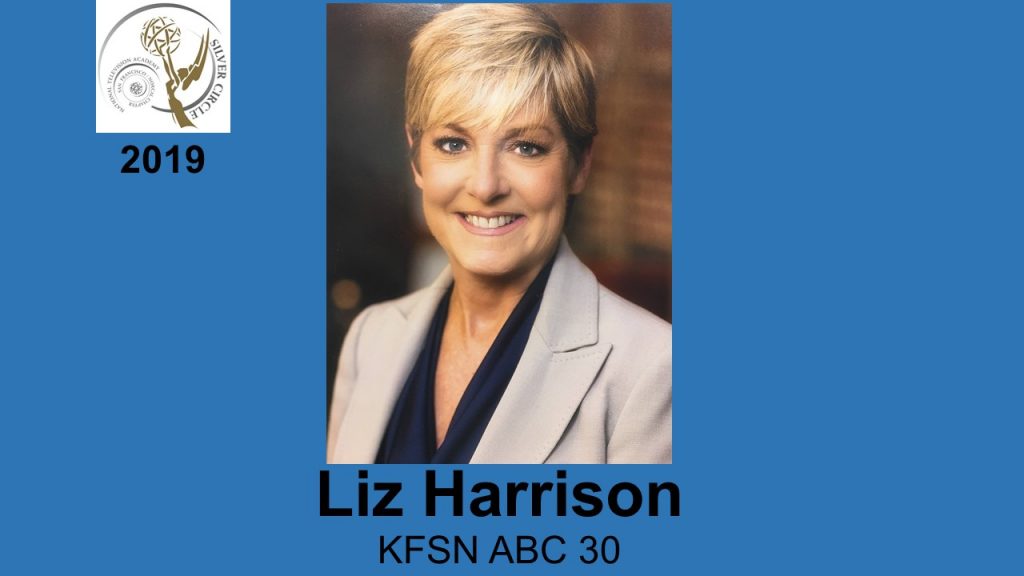 Liz Harrison is co-anchor of ABC30's Action News Midday and Action News Live at 4
newscasts in Fresno. She is also an Emmy-winning reporter specializing in faith-based and community related stories. Liz began her broadcasting career at ABC30 in 1982. Over the years she has anchored just about every newscast at the station and has done everything from consumer to medical reporting. She and photo-journalist Richard Harmelink won an Emmy Award in May 2010 for excellence in reporting for a story on how our military trains for war in Iraq and Afghanistan. Through her stories, Liz enjoys giving a "voice" to those who don't ordinarily have a "voice."  Liz has also been the intern coordinator at the station for many years.  She has helped train dozens of college students as they prepared for a career in television news. Liz attended the College of William and Mary in Williamsburg, Virginia and graduated from the University of Florida
with a degree in Broadcasting. Her formative years were spent in Baltimore, Maryland and Brussels, Belgium. It was living overseas that gave Liz an appreciation for people of different creeds and cultures.  Liz enjoys speaking to various clubs and groups about her career in television, but also her experiences as a breast cancer survivor and the
dangers of drug addiction. She's been involved with several organizations over the years including the local domestic violence shelter, The Fresno Rescue Mission, Mighty Moms Foundation and the Art of Life Cancer Foundation.  Liz is married with five grown children and two grandsons. When she doesn't have her "nose in the news" Liz enjoys cooking, reading, and biking… the motorized and the pedal-powered kind!