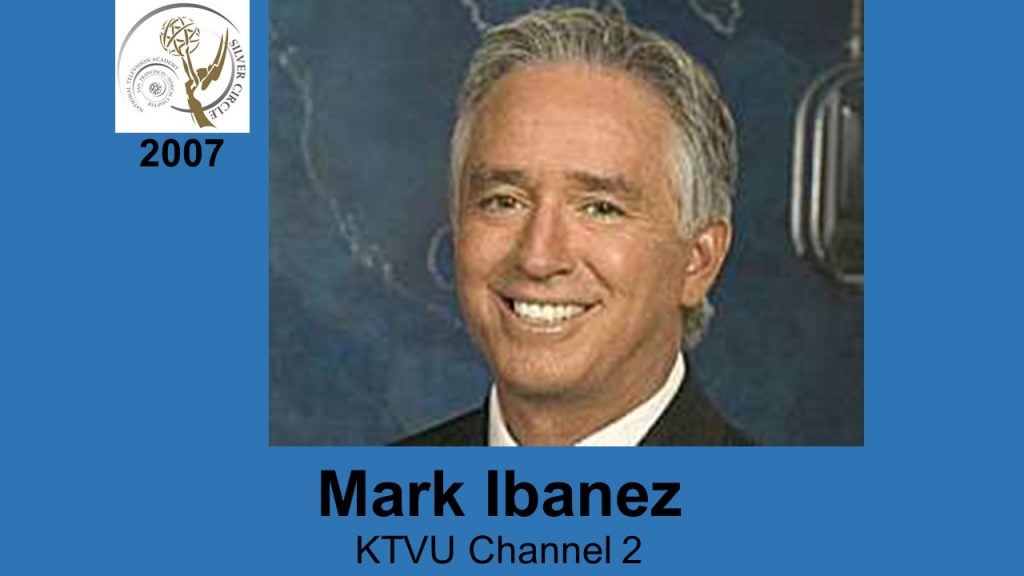 Toronto born Mark Ibañez has been with the KTVU Sports
Department for 26 years making him the longest running sports reporter/
anchor in the Bay Area. Mark's love of sports, in-depth analysis
and creative style made him the obvious choice in 1979 for sportscaster
of KTVU's "The Ten 0'Clock News." In 1987, he was named Sports
Director. When the NFL moved to Fox, he became the anchor of the
highly-rated pre-game "49er Playbook" and "The Point After" postgame
show. He has received three Emmy® awards and eight nominations.
His sports commentary book, "Mark's Remarks," has been a
best-seller with proceeds benefiting the American Cancer Society. In
recognition of his efforts, the Society named him Ambassador of the
Year. In 1995 he served as the Northern California spokesperson for
the Boys and Girls Club and continues to serve as emcee at some of its
annual fund raisers. Mark is on the board of the Biletnikoff Foundation,
which raises funds to help battered women. He established an internship
program in the KTVU sports department in 1981 which to date
has "graduated" 40 broadcast professionals into the business. Before
coming to KTVU, Mark was a sportscaster on KXTV Channel 10 in
Sacramento. He received his B.A. degree in Journalism, Radio and
Television Broadcasting from the University of Idaho.