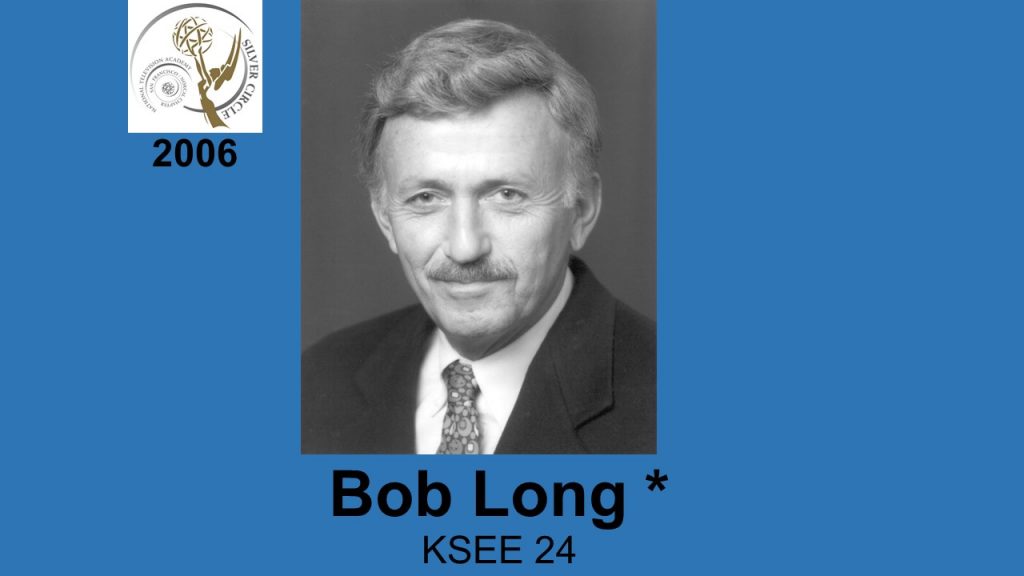 Bob Long has been in broadcasting since 1948, beginning with KRDU (Dinuba). He joined the news department of KMJ-TV (later KSEE) in August 1962.
Bob has taught broadcast journalism since 1987 at Fresno State. He also served two terms as the president of the Fresno Volunteer Bureau as well as serving on the board of the American Cancer Society, Muscular Dystrophy Association, Boy Scout Explorer Program, Fresno State Media Council, Valley Public Radio and the Fresno County Historical Society.
In 1985, as part of Fresno's centennial celebration, Bob was named as one of a hundred outstanding Fresnans.
Bob produced and co-anchored KSEE 24 "News at Noon," as well as researched, wrote and produced his long running "On the Map" series for KSEE 24 News at 6pm.
Bob retired from KSEE in 2002.