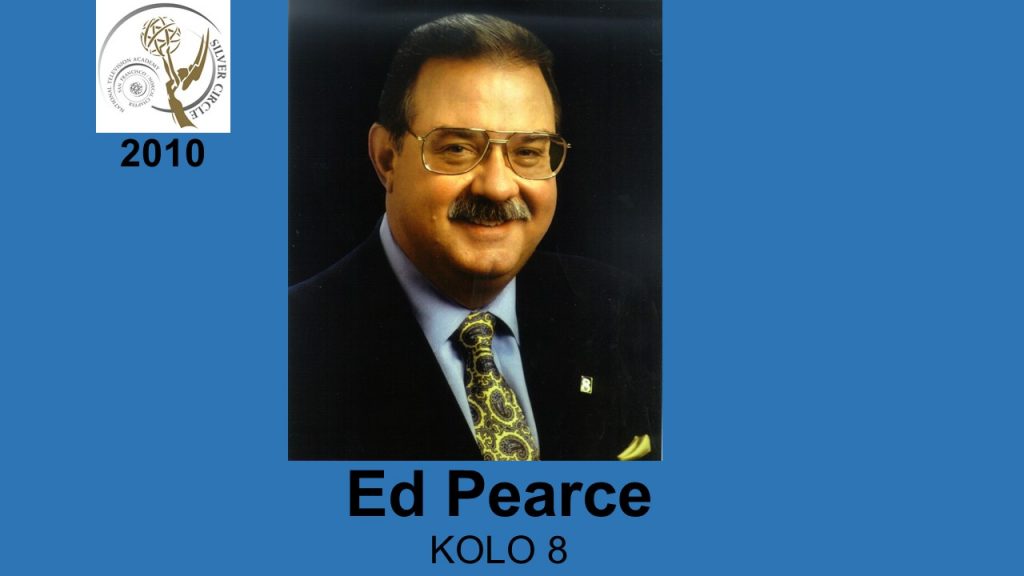 A member of a pioneer Nevada family, Ed Pearce gained his first
media experience as a teenager working for his hometown newspaper
and his family's radio station KVLV in Fallon. His first television job
came during his senior year at the University of Nevada, as a reporter/
anchor for KOLO-TV. In 1970, he was named News Director/Anchor
for Reno's KTVN-TV. In 1984, he left journalism to join the Nugget
Casino as Director of Community Affairs. He returned to KOLO-TV in
1988, eventually becoming its News Director. In 2001, he returned to
reporting as KOLO's Senior News Correspondent. Pearce is a founding
member of Northern Nevada's Secret Witness Program, which in its 30
years has helped solve more than 1,000 crimes, including 30 murders.
Recently the program re-named their annual award "The Ed Pearce
Crime Stopper of the Year Award." Pearce has won many other awards
for his investigative and innovative stories including: the Edward R.
Murrow Regional Award; regional Emmy® nominations and Nevada
Broadcasters Hall of Fame.