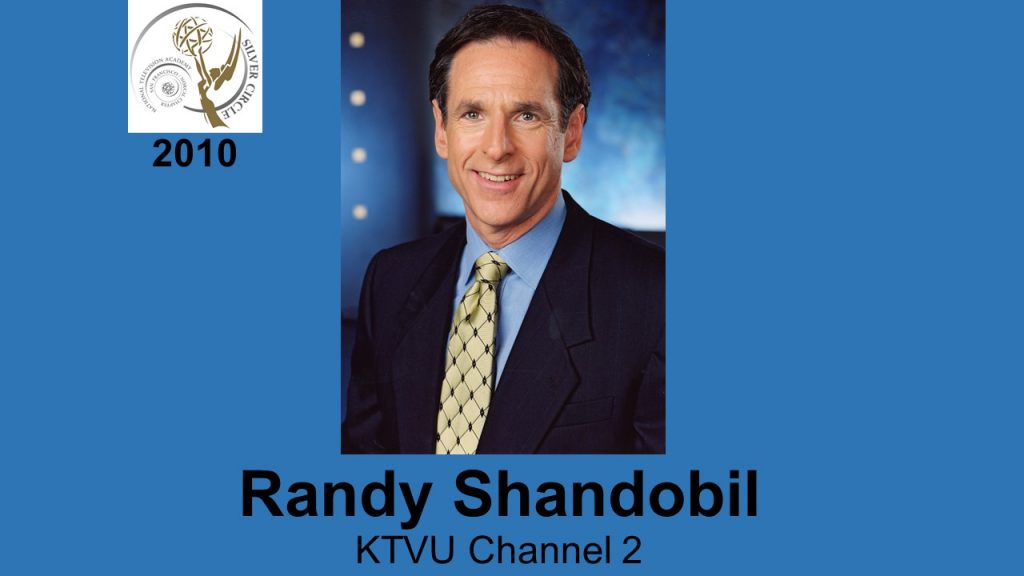 Randy Shandobil began his television career in 1977 as a writer/
producer for San Francisco's KGO TV News. He moved to KTVU in
Oakland in 1978 and has worked there ever since. At KTVU he helped
create Segment Two for the Ten O'Clock News, produced the
Ten O'Clock News and did general assignment reporting before becoming
Political Editor in 1998. He has interviewed seven U.S. Presidents
and won numerous awards, including: two Walter Cronkite Awards for
Excellence in Television Political Journalism; four California Journalism
Awards; the Society of Professional Journalists' Freedom of Information
Award; numerous local Emmy® awards; a Gold Medal at the New York
International Film & Television Festival and the Society of Professional
Journalists Career Achievement Award. Shandobil is a long-time advocate
for more innovative coverage of politics and government in broadcast
journalism as well as a featured speaker and panelist at many
political journalism seminars across the country.