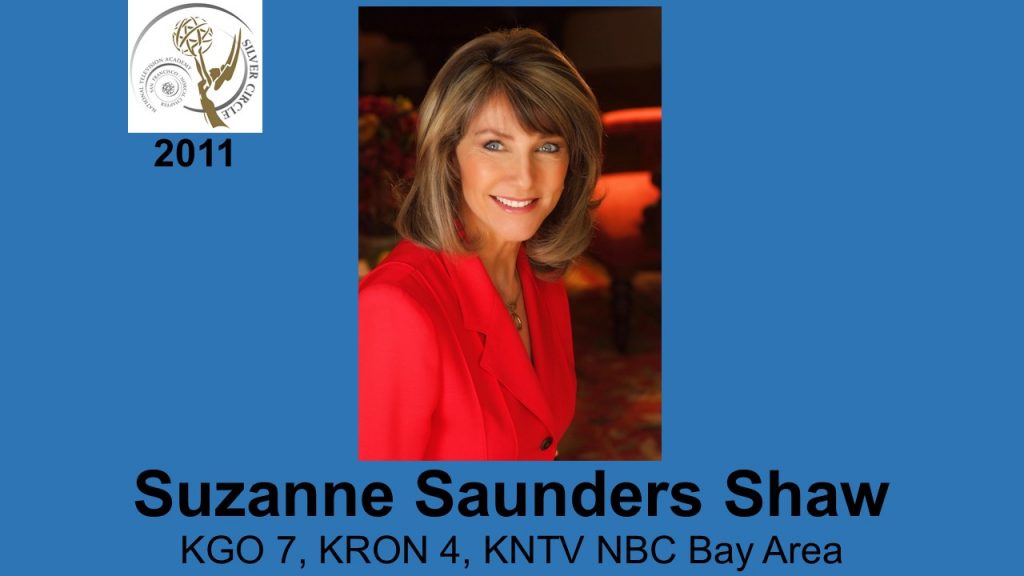 Four-time Emmy® award winning journalist Suzanne Saunders Shaw
joined NBC Bay Area in May, 2009 in a new role of Editorial Director, developing
opinions and fostering debate on pressing state and local issues, especially
education and fiscal politics. Suzanne started her television career in 1975,
shooting and reporting for KSBWSalinas and KSBY- San Luis Obispo.
She then dropped the camera to write and produce for KTVU Channel 2, before moving on to Anchor/ Reporter positions at KGO ABC 7 (1977-1988) and KRON 4 (1989-
2000). With Stan Bunger, Shaw also co-hosted the nationally aired
technology shows New Media News and Next Step. In 2000, she
joined MyPrimeTime.com as a reporter for Prime Movers, a feature
segment about the Silicon Valley tech boom airing on Nightly Business
Report on PBS. Suzanne attended UC Berkeley and graduated cum
laude from Stanford. She has received numerous awards, including a
Columbia DuPont for documentary production. She remains active in
a variety of Stanford University funded education outreach enterprises.