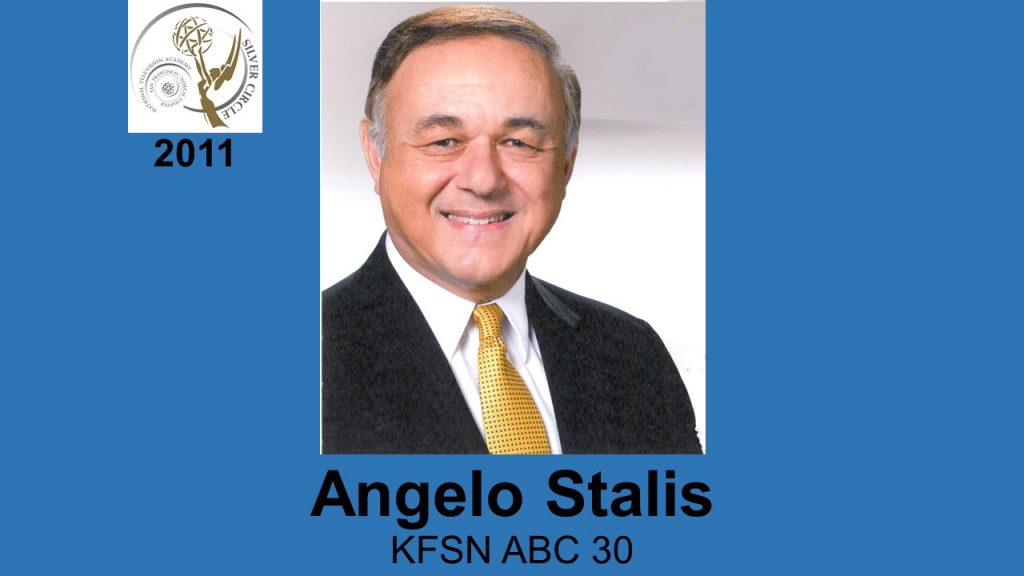 The longest, on-air weathercaster in the Fresno market, Angelo Stalis has spent
the past 41 years at KFSN ABC 30. Starting as an announcer/director, Stalis
delivered his first weathercast in 1976. He remains the most beloved and dedicated
weatherman in California's Central Valley, and a constant, reliable source for
weather information. Stalis enjoys visiting schools in Central California to talk about
weather and has helped run "Moments for MS," a long-time campaign for the Multiple Sclerosis Society. Other volunteer community involvement includes: the Fresno Shrine Club, Sons in Retirement, Combined Health Appeal, and the San Joaquin
United Air Pollution Control District. Stalis is also involved in many
ABC 30 community events such as Toys for Tots and the Central
California Pint-For-Pint Blood Drive. He has been recognized with the
Armed Forces Outstanding Service Award, the Fresno Salutes
America's Best Award, the Fresno Bee News Anchor All Star and the
Angelo Stalis Day in 2010.