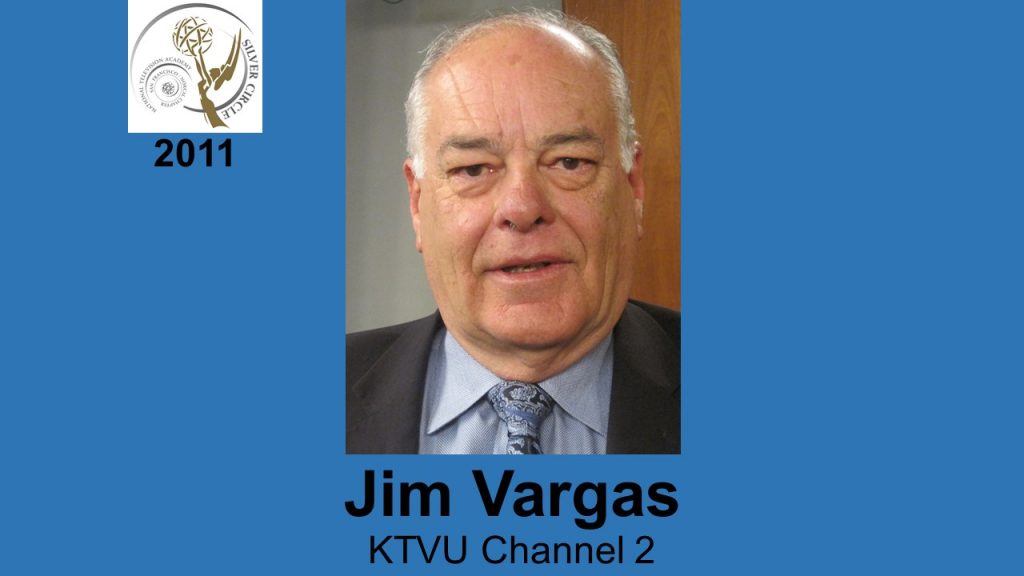 I
Jim Vargas recently retired from KTVU Channel 2 after 41 years in the news business.
He began his career at KJEO in Fresno where he wrote, reported and shot
film. After nearly two years there, he was hired at San Francisco's KGO ABC 7
where he worked 20 years. For much of that time he was Political and Public Affairs
Editor including covering the Capitol in Sacramento. Vargas moved to KTVU
Channel 2 in 1993, staying there until 1998 when he moved to KRON's Bay TV before settling back to KTVU ten years ago. Few reporters have the depth of knowledge and contacts that Vargas developed over four decades. He has extensively involved himself in charities, fund raisers and special events including many years as a volunteer and committee member for the Sausalito Art Festival benefitting non-profits and students. He is on the board of the Godfather's Club of the St. Vincent's School for Boys. He plans to increase his charitable activities in retirement.