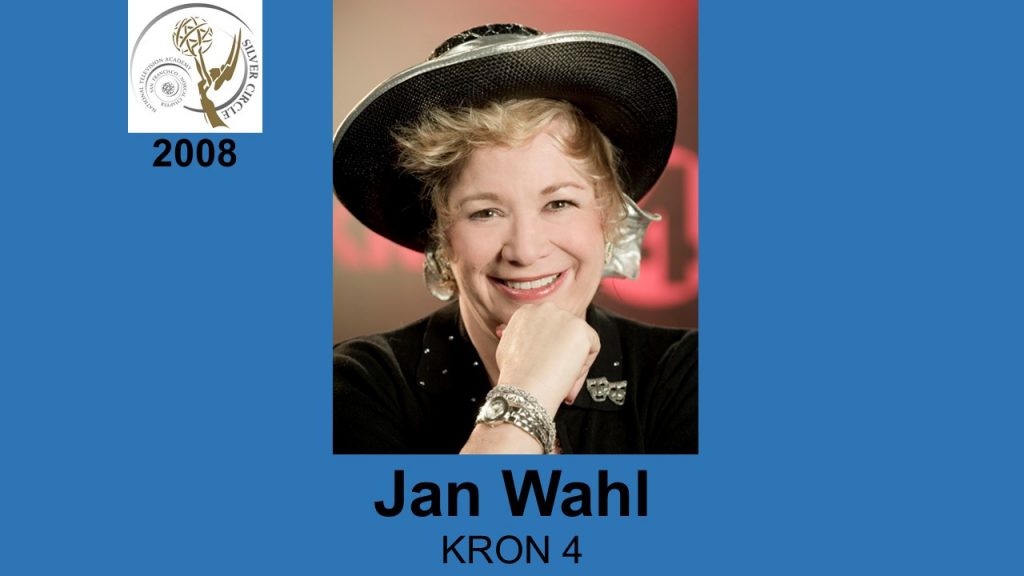 Recognized as a woman of many "hats," Film Historian and Critic Jan
Wahl joined KRON 4 in October 1990 and offers critiques, reviews,
celebrity interviews and interesting background information on show
business. She also provides cultural and business reports for KCBS radio
and is a featured regular on LIVE 105 and KITS 105.3. Jan also teaches
at Dominican University and USF on the business of show business and
the history of the cinema; emcees community events; lectures and
delivers show business talks on international cruises. Before coming to
the Bay Area, Jan worked for ABC in Los Angeles as a Documentary
Producer and Stage Manager/Director for Rona Barrett's Hollywood,
The Lawrence Welk Show, Match Game, Family Feud and Good
Morning America. The recipient of two Emmy® awards, Jan began
collecting movie memorabilia at age seven. She is involved in many
community organizations, including: PAWS (Progressive Animal Welfare
Society); Richard/Ermet AIDS Foundation; San Francisco SPCA; Second
Chance Rescue; Music in Schools Today; Arthritis Foundation and
Delancey Street. Jan is a graduate of San Francisco State University and
was inducted into the University's Alumni Hall of Fame in 2007.