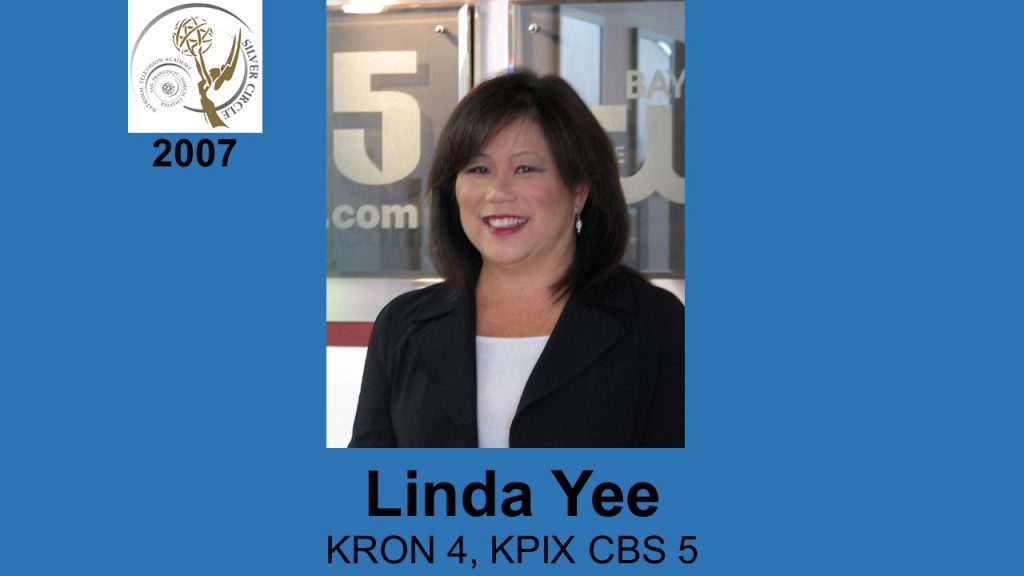 A Bay Area native, Linda Yee returned to KPIX, CBS5 in December,
2005 after spending 32 years with KRON-TV. A general assignment
reporter, she has also worked for KGO, the Fremont Argus and
San Francisco's East/West Chinese American Journal. Linda has
received four Emmy® awards and dozens of Emmy® nominations for
her reporting. She has also been recognized for her AIDS coverage by
The Alliance, a political action committee; RTNDA for 3 different
stories: "Man in White" (2006), "Big Brother" (1997), "Whose Baby"
(1986) a piece on contested adoption; The Asian American Journalists
Association National Broadcast Award for her exclusive story on a
Chinatown gangster – one example of her extensive work on habitual
juvenile delinquents; and Columbia University's Graduate School of
Journalism for her series on Post 9/11 racial profiling. Linda belongs to
the Asian American Journalists Association and NATAS and is involved
in many non-profit organizations, most in San Francisco's Chinatown.
She often serves as mistress of ceremonies for community organizations
such as the Asian Police Officers Association and St. Mary's Chinese
Elementary School. Linda received her B.A. degree in journalism from
San Francisco State University.