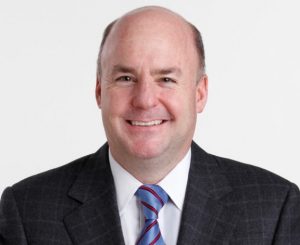 KGO-TV ABC7 in San Francisco has a new president and general manager. Tom Cibrowski, senior vice president of content, coverage and special events at ABC News, is moving to the Bay Area to join the network's owned-and-operated San Francisco station.
Cibrowski replaces William Burton, who was the station's general manager from 2011 until January, when he was promoted to senior vice president of ABC Daytime.
Cibrowski has been with ABC, on and off, for nearly 30 years. From 2002 to 2014, he held lead producer roles on Good Morning America, and was senior executive producer in 2012 when the longtime No. 2 broadcast morning show broke NBC's Today show's 16-year winning streak as the top network morning show in the country.
"I'm thrilled to join the KGO team in such a dynamic market and fantastic city," Cibrowski said. "Change and innovation take center stage every day in San Francisco, and I look forward to working with the incredible team to keep ABC7 at the forefront of quality local content."
Back to "Off Camera" INDEX page…