By Don Sanchez
Cinema Club, Chair
MEMBER BENEFIT
CINEMA CLUB: PRESS UNDER FIRE
Screening: "A Thousand Cuts"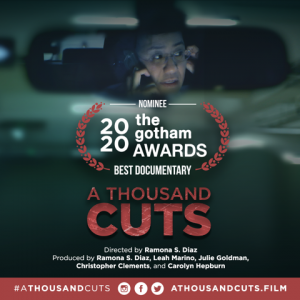 A president calls the media "fake news," journalists facing death threats, lies, hate, misinformation;
it's not where you might think.
It's the Philippines and the president is Rodrigo Duterte.
In the documentary "A Thousand Cuts," filmmaker Ramona S. Diaz follows the crusade of Rappler reporter Maria Ressa, as she exposes Duterte's war on drugs, the killings and the corruption surrounding him.
It's a virtual screening followed by a live webcast for NATAS "Cinema Club" members. In the Livestream Conversation, Director Diaz is interviewed by filmmaker Steve James (A City So Real, Abacus: Small Enough to Jail, Hoop Dreams).
This is a film that pulls no punches and it gets more frightening as it goes along.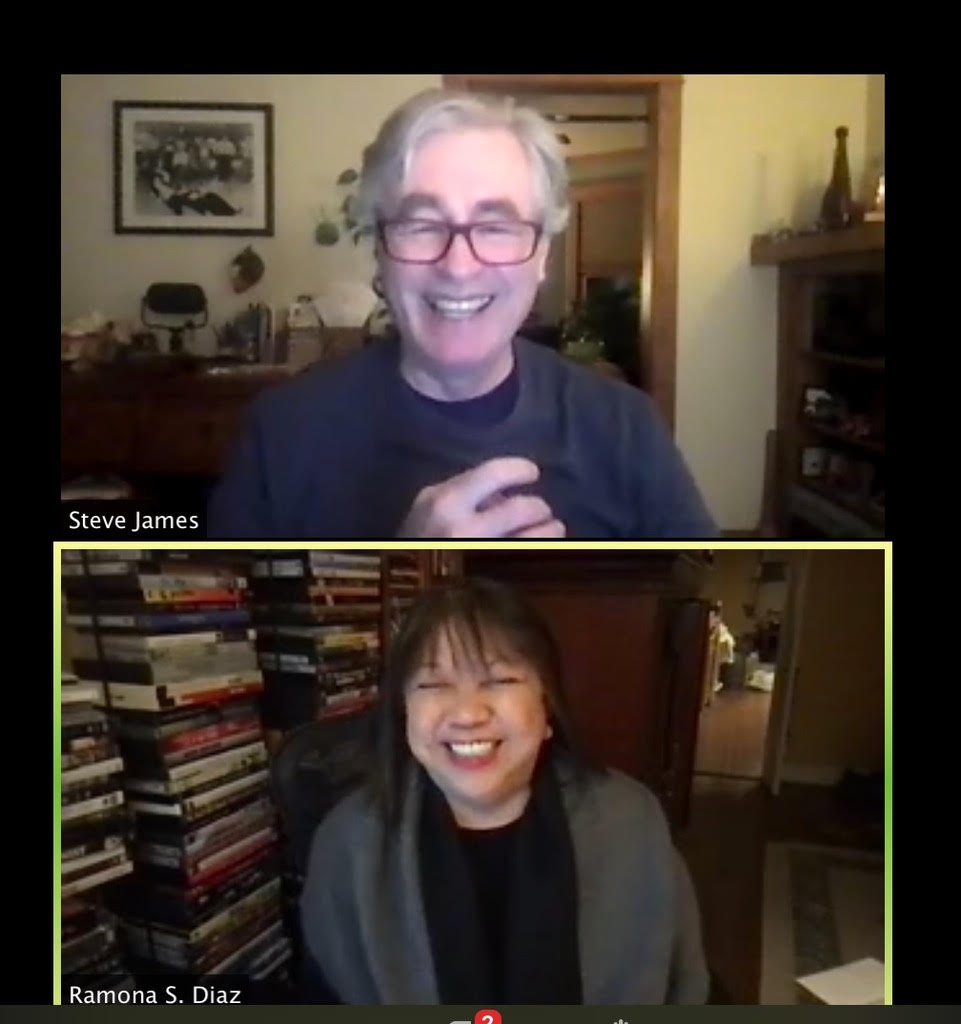 Freedom of press under siege; the parallels to the US are shocking, but not surprising.  Diaz says it's as if the Philippines were a Petri dish for social media attacks in our country.
Diaz shows how bots and trolls create a lie and spread that to millions of people online. Repeat a falsehood often enough and people believe it, she notes.
She has free access to Ressa, so we're in the middle of decisions… and danger. There are death threats, people, or bots, calling the documentary totally false and encouraging someone to kill Ressa. In the live conversation, Diaz says they had to wear bulletproof vests; that was the scariest.
There's also support from George and Amal Clooney in the film.
The "thousand cuts" refers to chipping away at democracy until nothing is left.
There is no happy ending here. Ressa has already been found guilty of cyber libel and she faces nine more charges. She remains in the Philippines.
This is a strong case for freedom of the press.
A must-see for broadcast journalists.
If I was still doing movie reviews at ABC7, I'd give it a full bucket.
---
MEMBER BENEFIT
CINEMA CLUB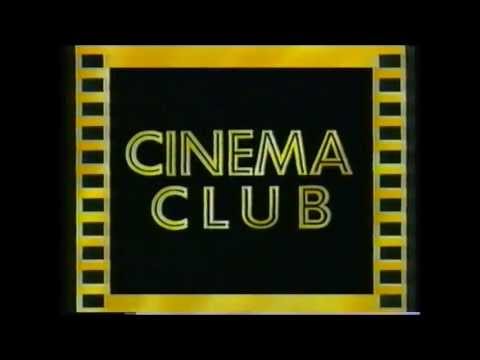 FREE Movie Screenings around the Bay Area and Sacramento for NATAS Members and a guest.
Many screenings are previews of first-run movies, and include "Q&A" sessions with the director, producer and/or cast members of the film.
To receive notifications, you need be on the "Cinema Club" mailing list.  Send an e-mail to office@emmysf.tv and put "Cinema Club" and your name in the subject line.
(As COVID-19 protocol allows.)
---