By Joyce Mitchell
National Trustee & Vice President, Sacramento
---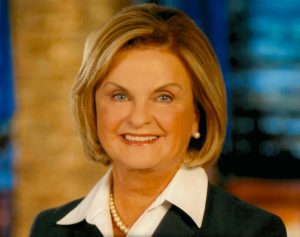 It was the early 1970s when Mary Richardson walked through the doors of KCRA TV in Sacramento and she made herself right at home. One of only three on-air women at the time, she had a master's degree in Communication Studies and had been teaching high school. Her journey is legendary.
December 31, 2021, Richardson died after a brave seven-year battle with Alzheimer's Disease. She was 76. "I knew it was coming and it's such a loss," said former KCRA News Anchor, Stan Atkinson, who first co-anchored with Richardson back in the day. "It's a terrible disease that is absolutely ravaging this country, especially of all the bright people. Mary was a very special and talented news person. She is missed."
Now, the story of Mary Richardson – from the classroom to newsroom. Richardson was teaching at Encino High School in Sacramento. She is quoted in a UC Davis Magazine article as saying that she had one class where students were not interested in coming to class. She continued, "To get students interested, I bought a movie camera and encouraged them to write scripts so that I would film their movies. I became really interested in film and began taking classes and eventually that led me into reporting."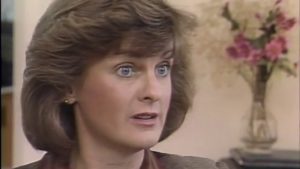 The self-taught film maker applied for a reporter job at KCRA Channel 3 and was hired, launching a lifelong career in broadcasting. She then became one of the first women to co-anchor an evening newscast, sitting next to Atkinson on the news set.
Former KCRA Political Reporter Steve Swatt was working at the station when Richardson started. He remembers her well – as personable – with a special knack for getting people to talk on camera. He said she was smart and aggressive when it came to covering news.
"Her biggest scoop came on September 5, 1975," said Swatt. "I was covering President Ford's visit to the State Capitol and Mary was doing one of several sidebars for the station's evening news. As Ford walked through Capitol Park, surrounded by national and local media, Lynette Fromme, a follower of imprisoned Charlie Manson, mingled with onlookers and waited for the president to get close. When the president was at point-blank range, Fromme aimed a pistol at him and pulled the trigger, but the gun didn't fire.
"Before anyone identified Fromme as the assailant, Mary recognized her in an instant because she had previously interviewed her. Fromme and her roommate Sandra Good had moved to Sacramento to be close to Manson after he had been transferred to Folsom State Prison. Mary remembered where she lived, and she and her photographer rushed to grab a taxi and headed to Fromme's apartment. They even arrived before the FBI. Mary's biggest big scoop for KCRA was an exclusive interview with Sandra Good that delved into Fromme's motives for trying to assassinate President Ford."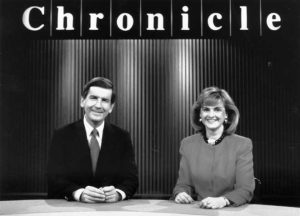 In 1978, Richardson was recruited to Boston station WNAC where she became the city's first female anchor of the 5 and 11PM Newscasts, eventually becoming one of New England's most popular journalists. A couple of years later, she joined Boston's WCVB as a news reporter and anchor, moderating debates, covering national political campaigns and more stories than one can count.
Richardson was an adventurer and active community volunteer. In 2011, she was inducted into the Massachusetts Broadcasters Hall of Fame. In 2009, she was inducted into the Silver Circle by the National Academy of Television Arts and Sciences. She received several Emmy Awards, two Alfred I. DuPont-Columbia University Awards and an Honorary Doctorate Degree from Regis College.
She is survived by her husband Stan Levan, three children and two grandchildren. A look at the extraordinary life and career of Mary Richardson in the link below.
https://www.youtube.com/watch?v=yBRKLLALBlc